For these of us in the Apple ecosystem who own an iPhone 12, Apple Airpods and Apple watch. You may be thinking I like all these devices but have lightning cables all over the place and want to join the wireless charging revolution. Well, Let me introduce you to the 3 in 1 STM Charge Tree which costs £69.95 via Amazon. 
This wireless charger can charge your iPhone, Airpods & Apple Watch all at the same time without the need for many lightning cables around the house in fact it looks great on my desk and takes very little space.
If you google wireless charging devices you will find many brands offering multiple-device wireless charging options but many are an extra-large pad. The STM Charge Tree does things differently and takes that idea and offer a vertical option.
Who Are STM?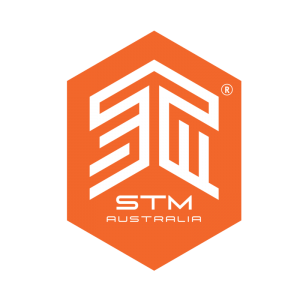 Well STM Goods are an Australian accessory brand created by Ethan Nyholm & Adina Jacobs 20 years ago. Who saw a gap in the market for offering products that are not only useful but stylish as well and have since created products such as Laptop bags, Phone cases and other tech devices like the Charge Tree.
Design
STM when they designed this product the most important factor was how can we charge 3 devices but use the lest amount of space. The Charge tree has an angled charging stand that is wireless charge stand to the front, a Small wireless pad for your Apple Airpods on the back and at the end of the angled charging stand you can hang your apple watch to charge like in the picture below.
On the front of the stand the phone's perch, you will see 3 LED's and they indicate when each part of the charge tree is in use. On the back of the charger, you have the USB-C port that the charging cable is USB-C to USB-A in order for you to plug this in and that is the only cable used.  
The front charger where you place your phone outputs up to 10 watts of power which will charge any phone you have as long as its Qi-compatible. The phone perch allows you to charge the phone perfectly vertically or horizontally which is great when charging your phone and watching a program via Sky Go which is how I generally watch TV while I work at the same time. 
I did find when the phone was on the stand if you use Face ID on your phone and get a notification a quick look will unlock the phone due to the horizontal design. This is better than some charge pads that your phone will lay flat and you will need to pick it up to unlock.
Moving to the 2nd part of this charge stand you have a small charge pad that allows you to place your Airpods or any other pair of earbuds in a charge case as long as they are Qi-compatible. That part of the charge tree is limited to output of 5W and offers a silicone pad to prevent movement and the AirPods case fits really nice on the charge tree.
Last but not least is the perch where the Apple Watch will charge from. The position of this is above the AirPods charger which is a better spot compared to above where the phone is placed. This means you won't have any issues with the watch causing any damage to your phone.
Overall you have a very sleek design that would look great in any home office desk and perfect for these looking for that minimalist design. 
Performance
The STM charge Tree works really well it allows you to charge all 3 devices all at once and offers the correct level of charge for all your devices at once. Space on my office desk is vital and the STM charge Tree does not take much up but charges all 3 devices in a good time. If you're just charging your iPhone on its own you also get the benefit of an iPhone fast charge.
Verdict
As mentioned in this review the fact that real thought has gone into it the design of the charge tree really works it offers something a little different compared to other charging devices on the market.  The design also takes only a little bit of space which is really helpful when space becomes a premium, especially on most peoples makeshift home office desks due to the current pandemic and with work from home becoming more and more the norm. 
I really like the design of the charge tree especially the 3 LED lights on the front of the charge tree to show you what points of the charge tree are in use.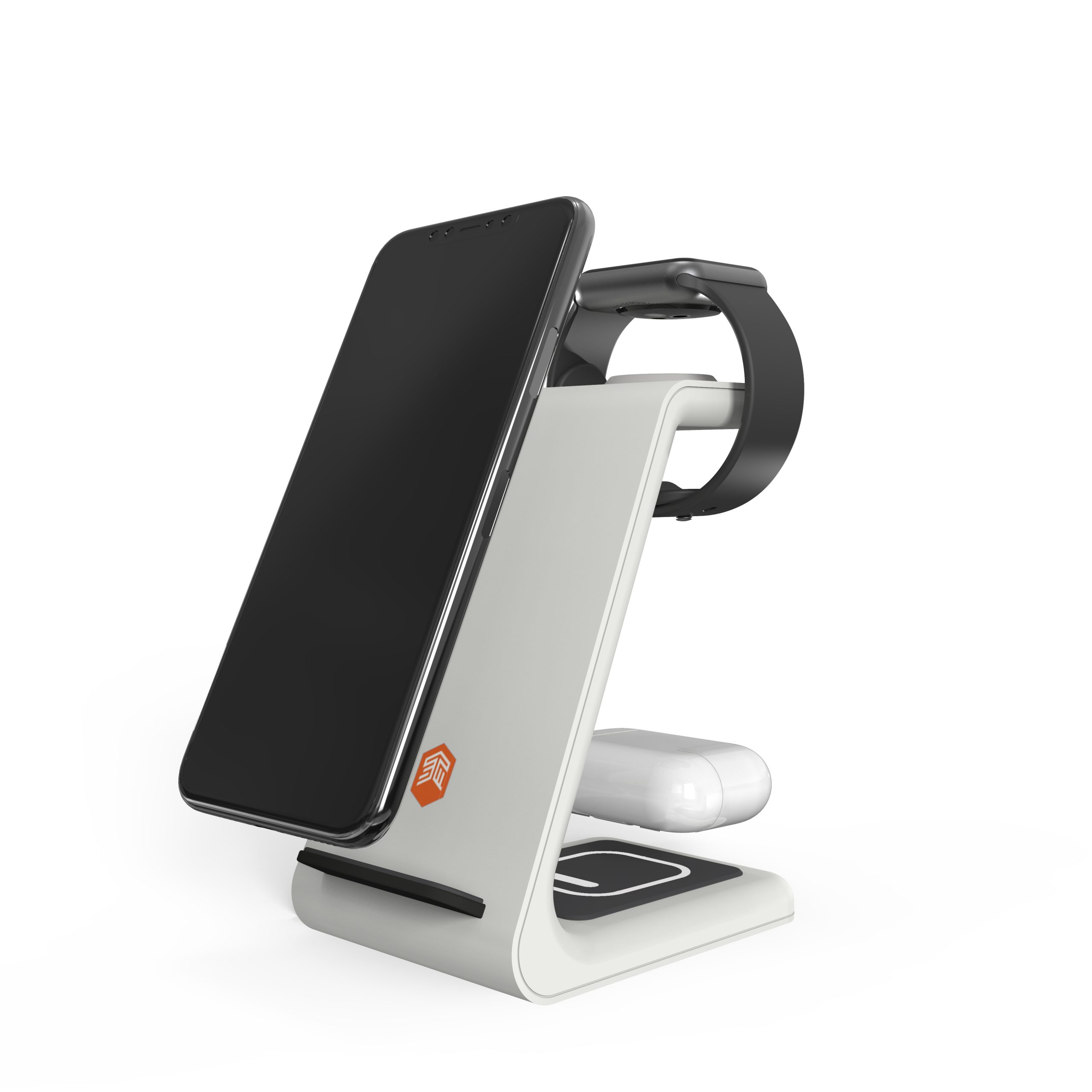 This is a perfect device for these who use the wide range of Apple products but its also good for these products you have that might not be Apple products but are Qi-compatible.
The only small negatives with this product it's not Apple certified but it won't affect any of your devices. The only other issue is you can only charge one phone at a time but the solution to that is go and buy and extra for the other half. 
 If you can look past the fact it's not Apple certified its a great product that is well designed and will charge all 3 devices at once that will even look sleek on your desk.    
Product Rating: 
Design: 5.0 out of 5.0 stars 5.0      
Performance: 5.0 out of 5.0 stars 5.0
Value for Money: 5.0 out of 5.0 stars 5.0   
Overall Rating: 5.0 out of 5.0 stars 5.0   
The STM Charge Tree available for £69.95 via Amazon 
Thanks for reading this review, please continue to support us and check out our other reviews and follow us on Social media: Facebook, Twitter,  Instagram, Linkedin and don't forget to sign up for our newsletter below.