We have seen it all this year due to the global pandemic but one thing remains:  Family comes first! 
You might not have socialised much this year but getting a friend or family member a gift to show how much you care is priceless.  Here is our list of the best items to buy depending on your budget. 
TECH GIFTS UNDER £50
PHONETAG – MULTI VIEW PHONE STAND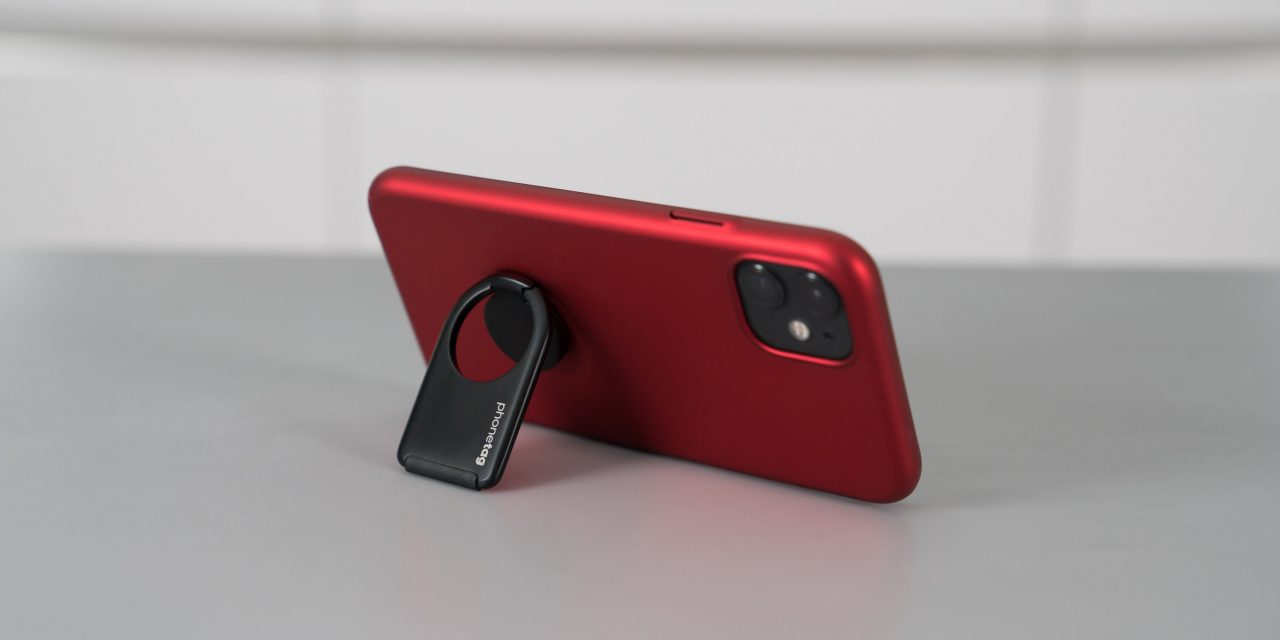 Looking for a phone stand that you can use in portrait or landscape the Phonetag is the accessory. Ideal for that zoom call or for watching a film on your mobile. Read our Review- Click Here
PHONETAG- Multi-View Phone Stand – £11.99 from myphonetag.com
BALLS – MALE GROOMING TRIMMER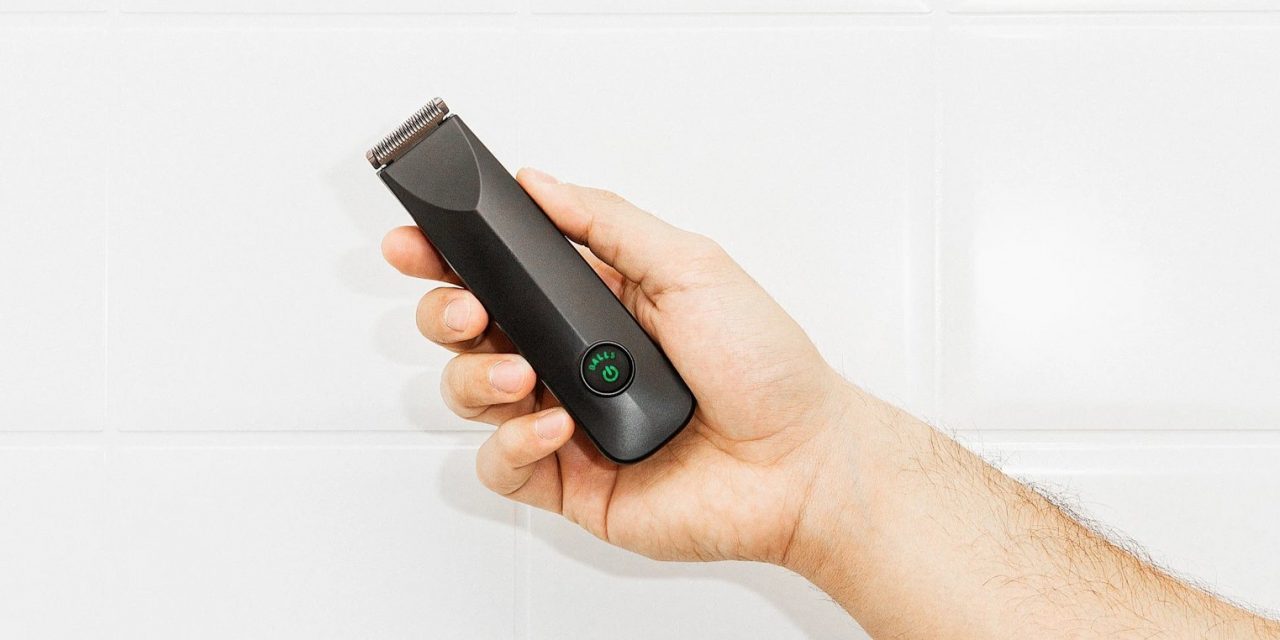 Male Grooming in the UK is booming with trendy beards to a tidy bush this shaver is perfect for both sexes. With SackSafe Technology to keep you safe its a perfect present for those who like paying attention to fashion and enhancing their own appearance. Read our review- Click Here
The BALLS Male Grooming Trimmer – £45 from the Balls website
SanDisk Official Nintendo Switch MicroSD Card 64GB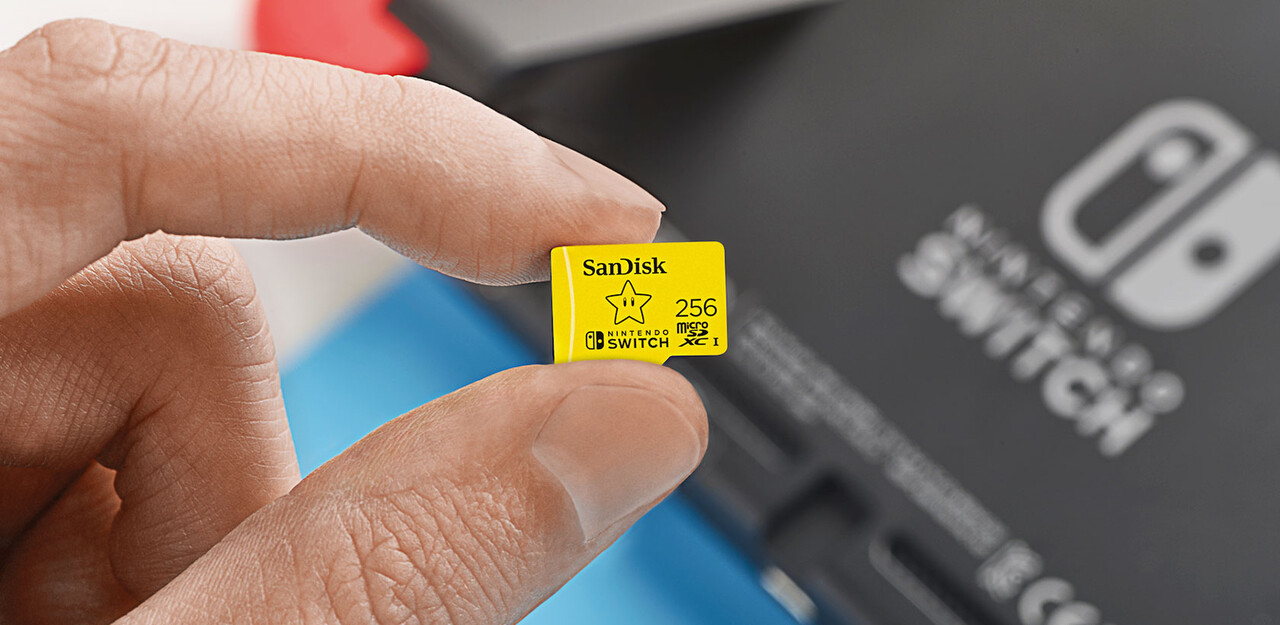 The officially licensed SanDisk microSDXC card for the Nintendo Switch is an essential stocking filler for the video game lover in your life. You can rely on this piece of bitesize storage to boost your gaming experience to the next level.
SanDisk Official Nintendo Switch microSD card-from £15.99 (64GB)  Available from Western Digital.com 
Kitsound Diggit 55 Outdoor Speaker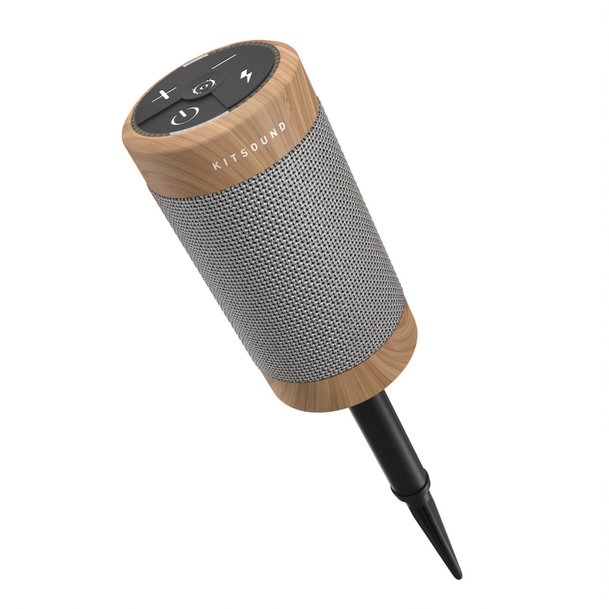 The Diggit 55 is the ultimate entertaining speaker for every season; all you need to do is attach the removable stake and then place it in the grass, sand, or even snow. The stake keeps the Diggit 55 elevated so that your music can flow without being lost in the ground, while a clever Outdoor EQ Mode optimises the audio for wherever it's placed. With an impressive 15 hours of battery life, the Diggit 55 also has essential IP66 water and dust resistance so that it's ready for any weather.
Kitsound Diggit 55 Outdoor Speaker- £39.99 available from Very.co.uk 
Tile Limited Edition Tracker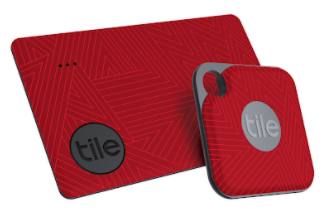 We all have that friend or family member who loses everything here the solution Tile Bluetooth trackers help you find your keys, wallet, phone and everything that matters.
Tile Limited Edition Tracker – £46.99 Available from TheTileApp.com 
TECH GIFTS UNDER £100
Nescafe Dolce Gusto Infinissima by DeLonghi Coffee Machine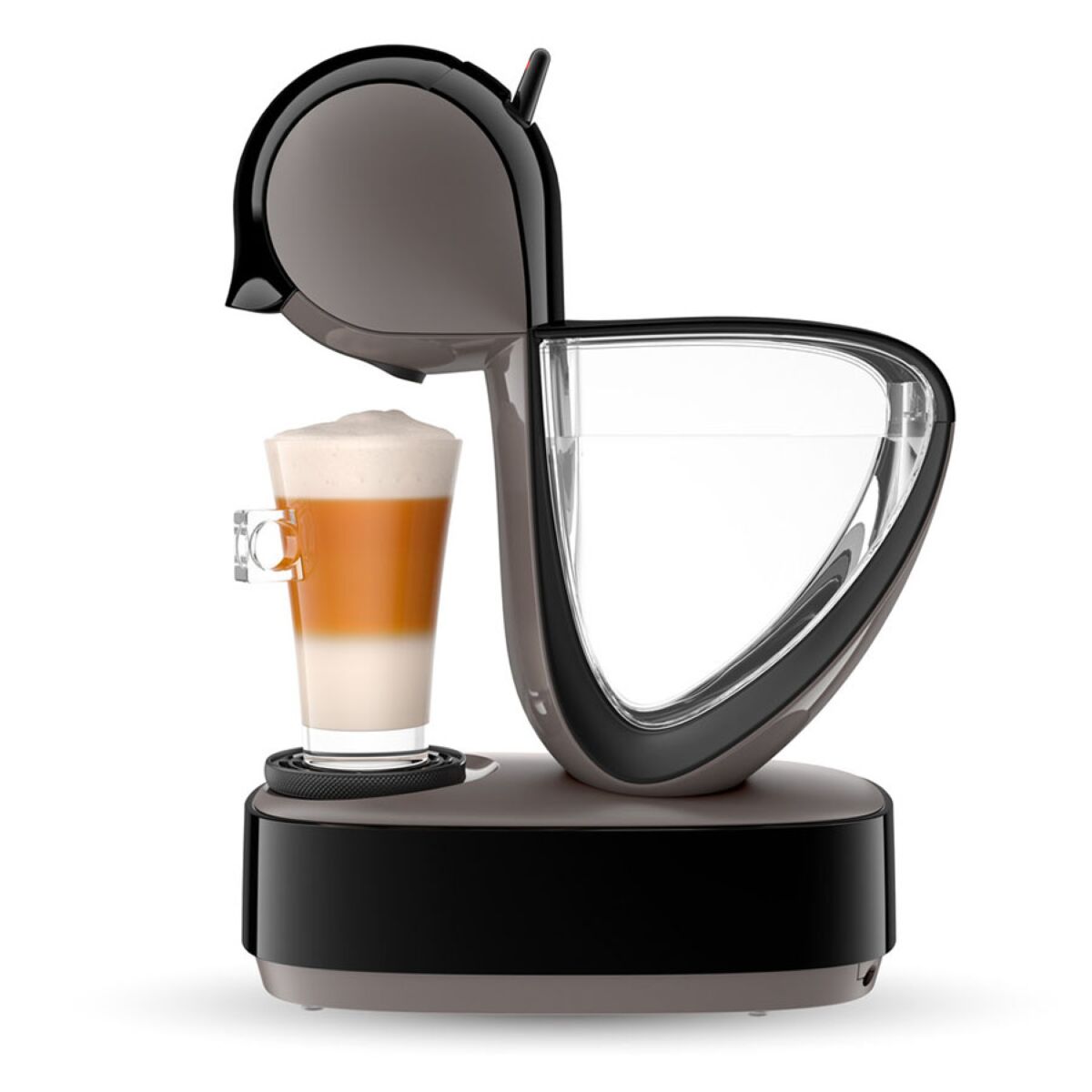 Inspired by the infinity shape, the NESCAFÉ® Dolce Gusto® Infinissima® Black & Charcoal manual pod coffee machine by De'Longhi® is slim and uniquely designed, with a 1.2L water tank to create infinite coffee possibilities.
Nescafe Dolce Gusto Infinissima by DeLonghi Coffee Machine– £64.99 from Amazon
Nokia 1.3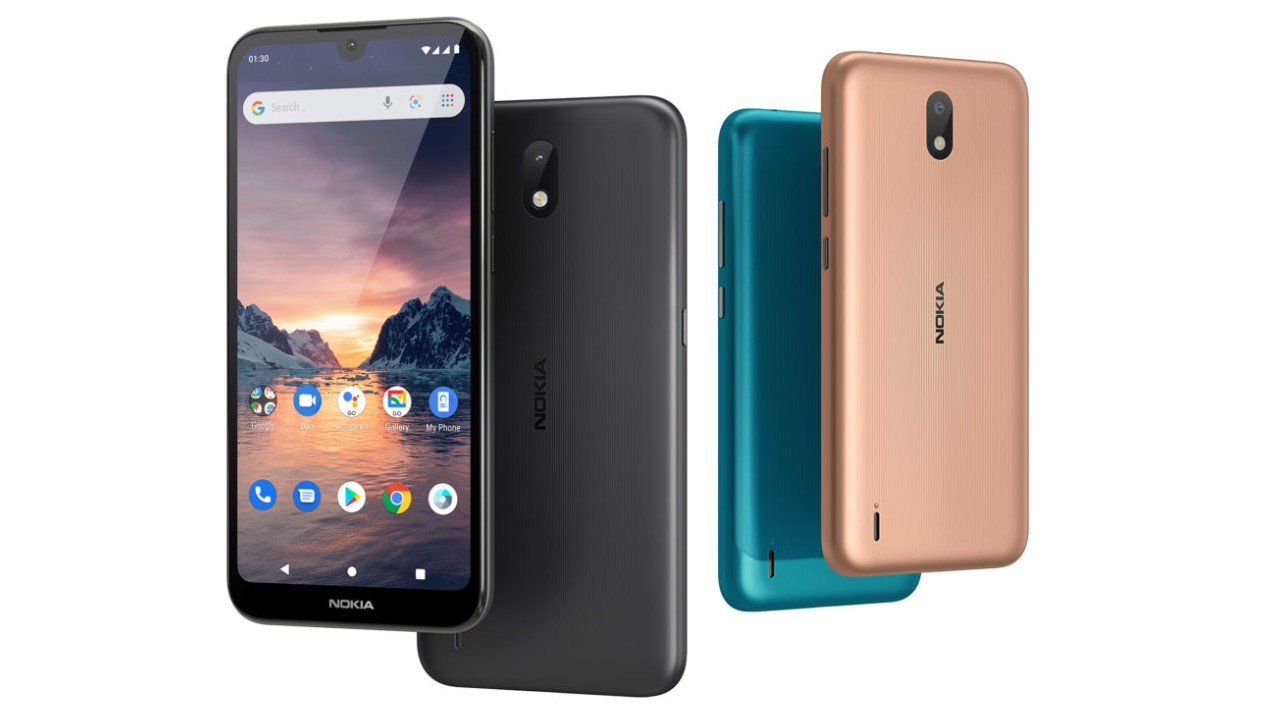 The Nokia 1.3 is a Cheap, cheerful and surprisingly competent its cracking value for money for someone not looking for a massively complicated mobile phone.
The Nokia 1.3 – £79.95 from Argos 
Urbanears Luma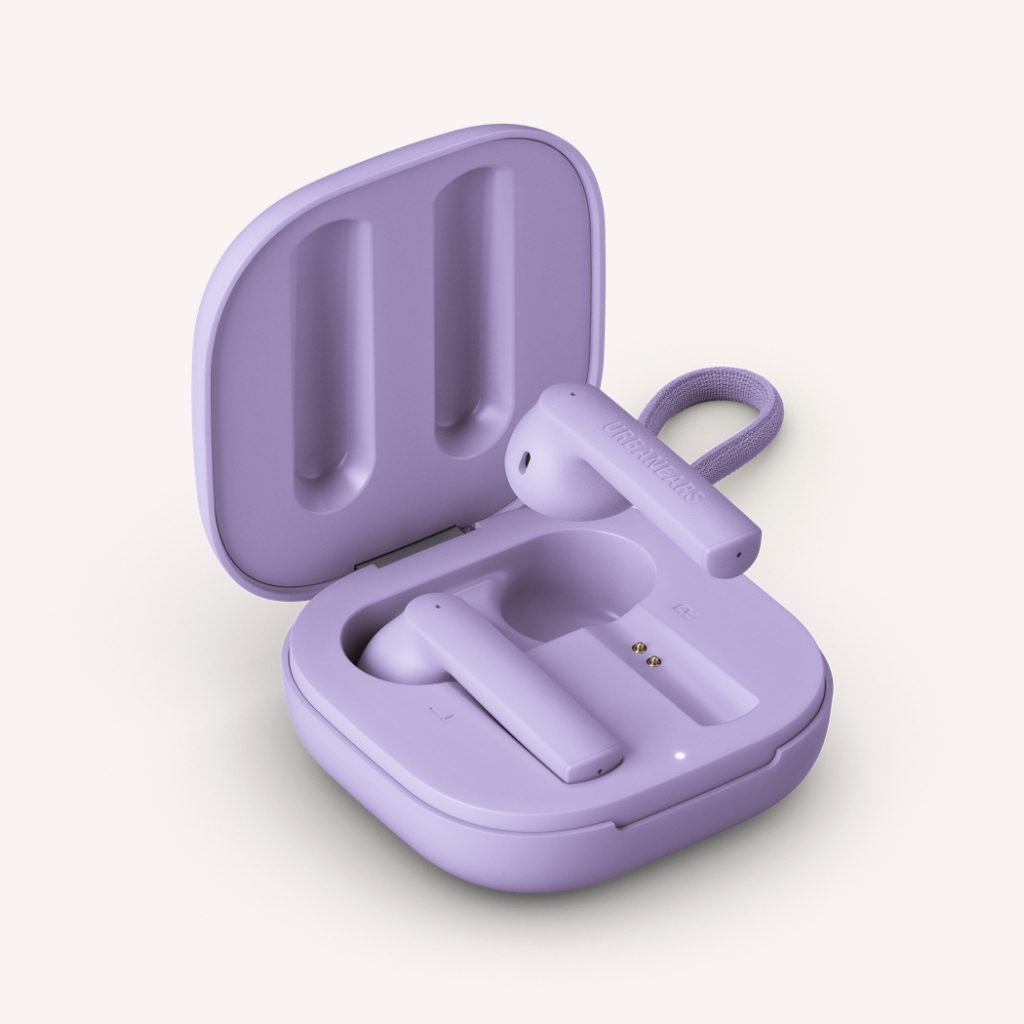 Delivering superior sound, crisp calls and up to 25 hours of total playtime, Urbanears Luma is part of a new generation of true wireless headphones that combine style with substance.
The Urbanears Luma – costs £79.99 from Urbanears.com
Snakebyte esports Starter Kit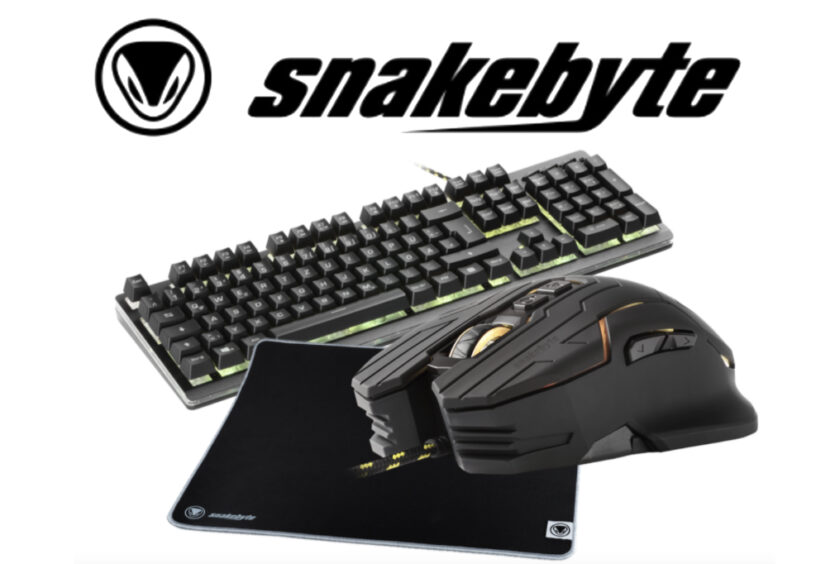 Online gaming has never been bigger with the lockdown creating things like the Fifa ESports Cup and most kids like my own hooked on games like Fortnite having a gaming setup has never been more important. To buy all 3 items it will cost you £88.99 on Amazon.
Snakebyte esports Starter Kit– £88.99 – Available from Amazon
Logitech G903 Lightspeed mouse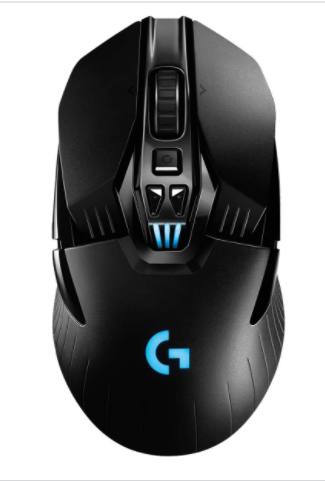 This impressive Logitech gaming mouse has a 140-hour battery life, pro-grade responsiveness, and a max DPI sensitive of 16,000 – more than you'll probably ever need. It's got loads of extra buttons too.
Logitech G903 Lightspeed Mouse  – £89.95 – Available from Amazon
Jabra elite 45h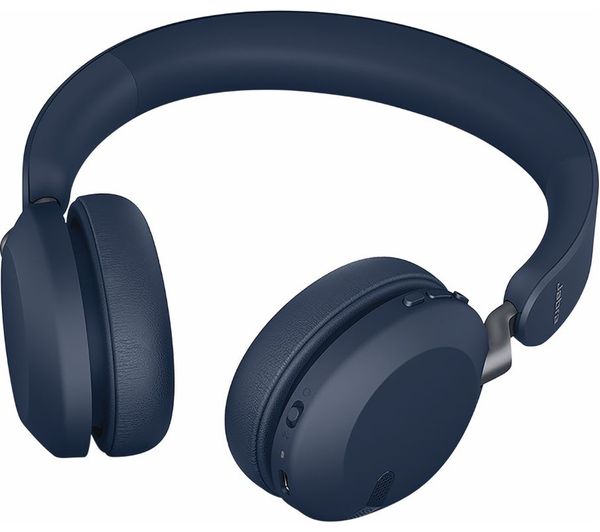 These headphones are a must if you just want to kick back and relax with some hot chocolate in hand. The sleek design is available in a range of colours (Titanium Black, Black, Gold Beige, Navy and Amazon Edition Copper Black). There are no limits on how long you can escape for either, as these headphones have up to 50 hours of battery life with just one charge and a lightweight headband with soft oval ear cushions for added comfort.
Jabra elite 45h – £89.99 Available from Jabra.co.uk
Lypertek Pureplay Z3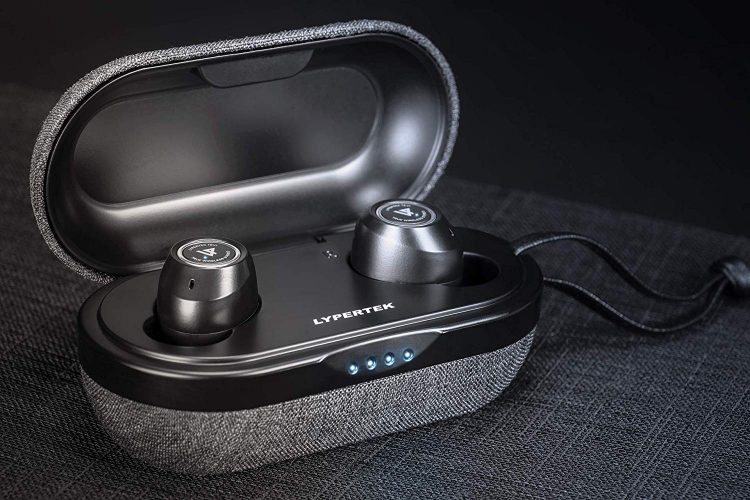 Audio Brand Lypertek has rebranded the Lypertek Tevi and they are now known as the Lypertek Pureplay Z3. The audio quality of these buds are fantastic along with 70-hour battery, IPX7 rated & Qualcomm chipset. For under £100 these are an excellent option for the audio lover in your family.
Lypertek Pureplay Z3 – £99 from Amazon 
Apple HomePod Mini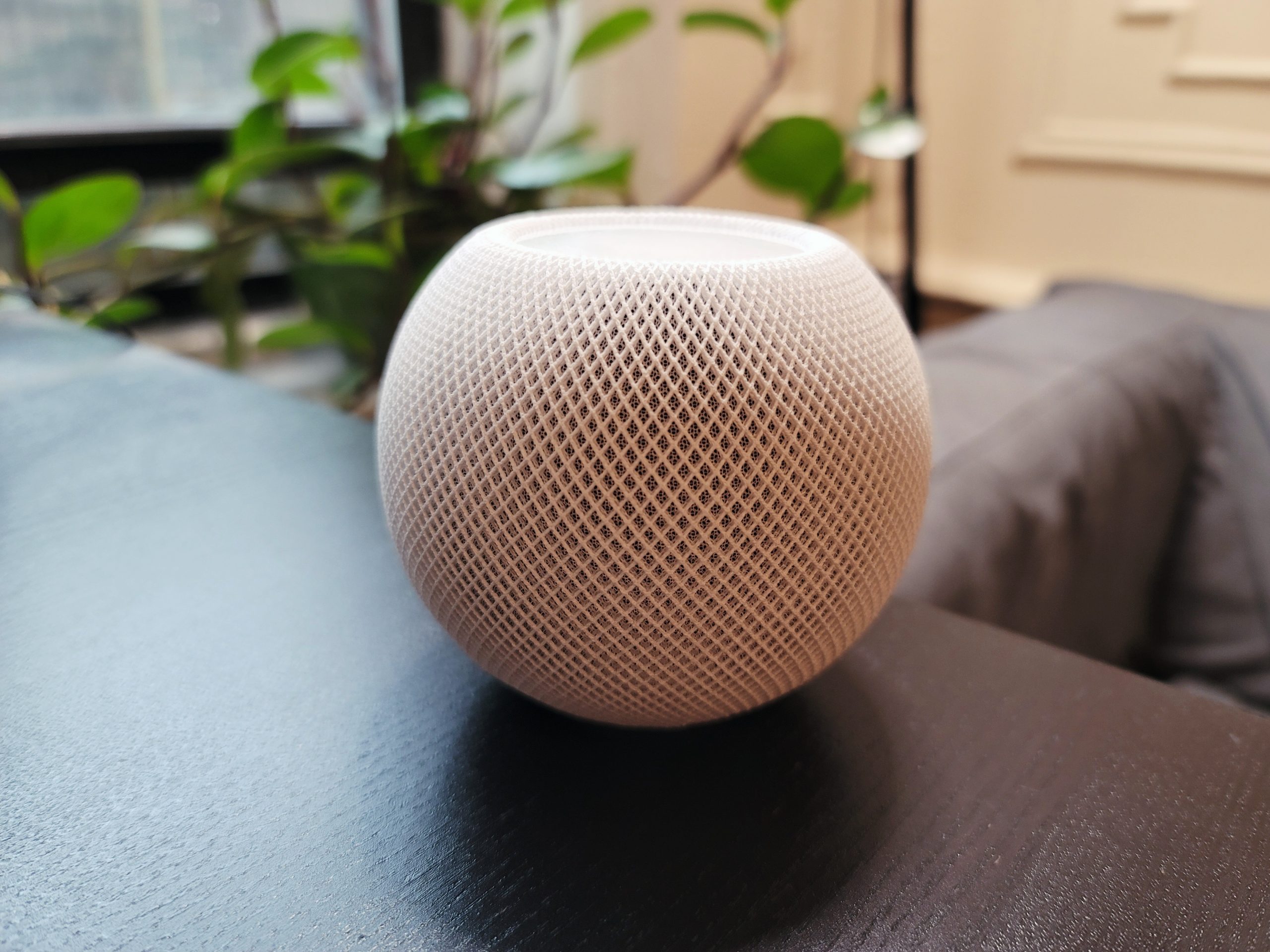 Apple's cheaper Siri speaker is a powerful Alexa rival, with brilliant sound and smarts for its £99 price tag. It looks great too. Perfect for any desk or kitchen worktop get singing this Christmas.
Apple HomePod Mini Available in White or Grey- £99 from Apple.com 
TECH GIFTS UNDER £200
Huawei Watch Fit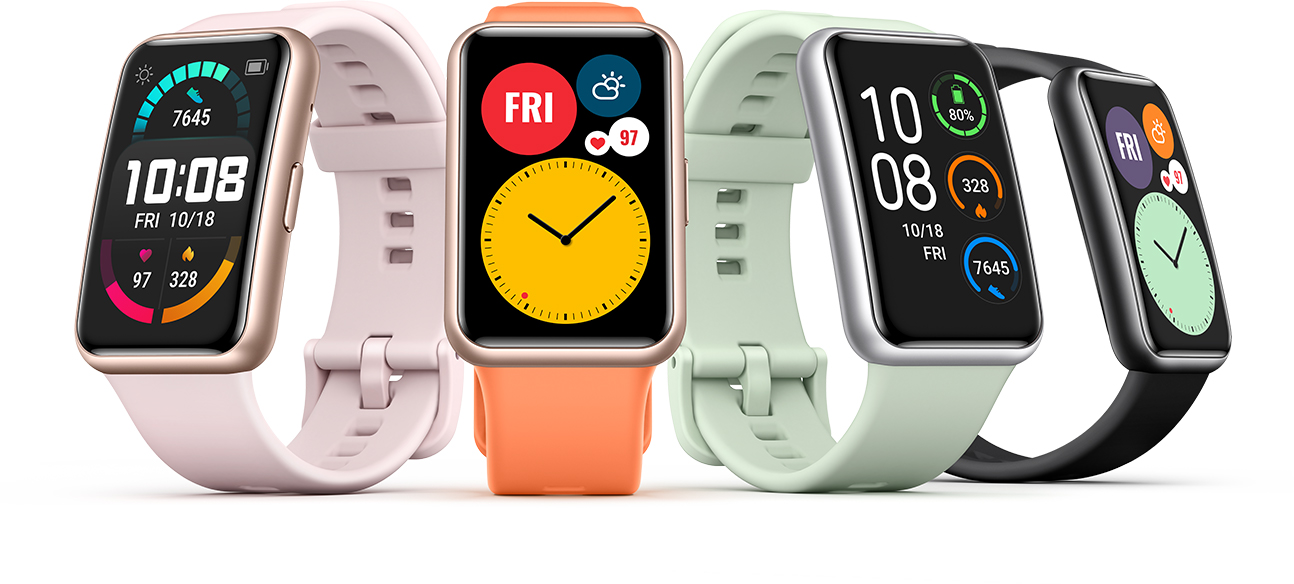 Huawei's first-ever smart sports watch with a rounded rectangular face, the Huawei Watch Fit encourages users to get into new forms of exercise through a variety of animated fitness courses, workout modes and scientific health tracking features. Read our Review- Click Here
Huawei Watch Fit – £119 available from Currys PC World
Sennheiser HD 450BT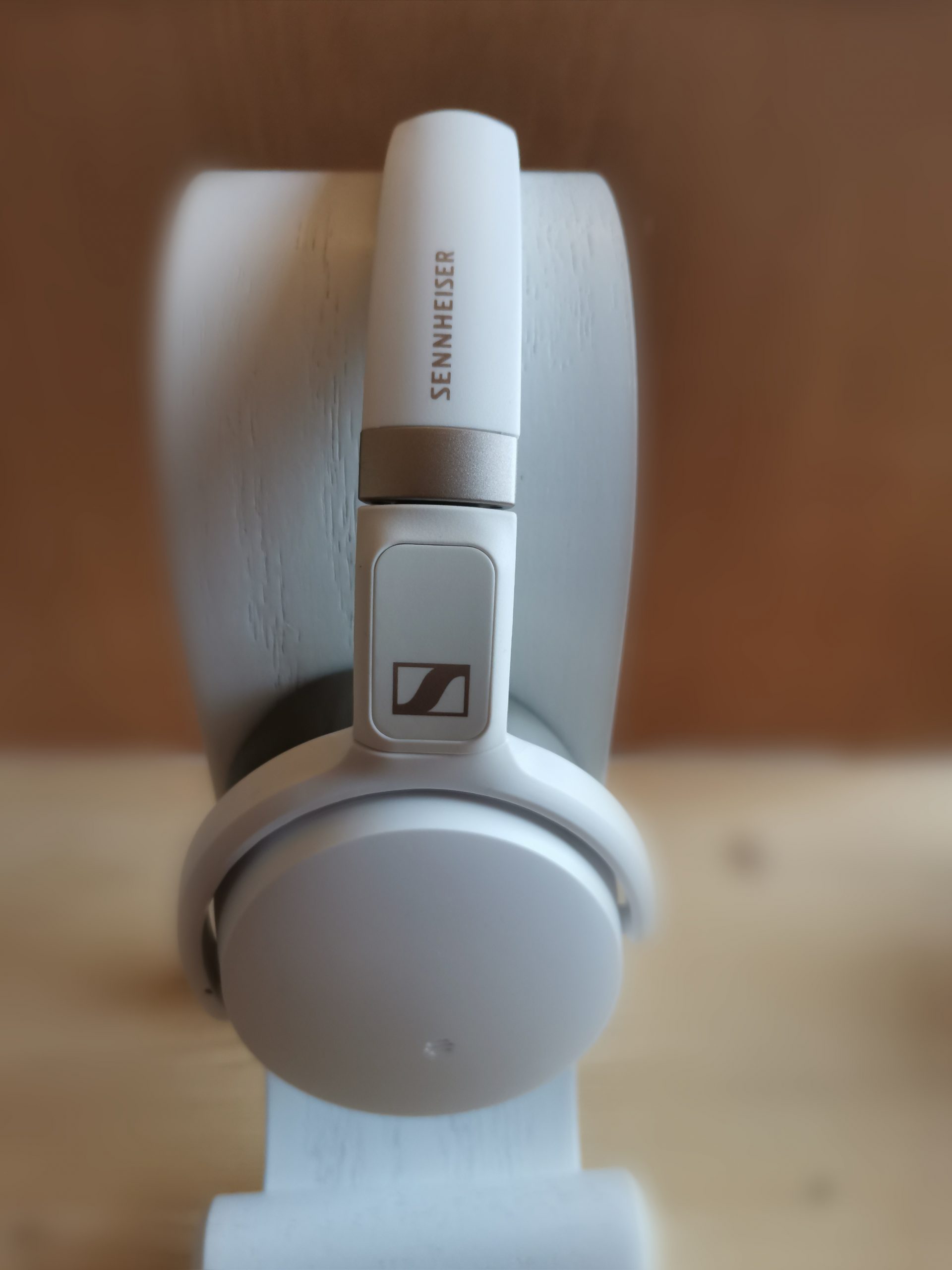 Enjoy Your Music without Distraction Thanks to Noise Cancellation with the New HD 450BT. These headphones come with Bluetooth 5.0 have an ergonomic shape to add to the comfort. 30-hour battery and Sennheiser award-winning sound profile make these a great gift option.  Read our review -Click Here
Sennheiser HD 450BT – £159 from the Sennheiser website
Cleer Flow II – ANC Headphones
The Cleer Flow II provide the user with a sound quality that is impressively clear and articulate, noise cancellation is excellent and the feature set – including built-in Google Assistant – is good for the price. If ANC is important when buying headphones these are a real option. Read our Review
Cleer Flow II – £199 available from Gear4Music.Com
Bassme -Immersive Gaming Experience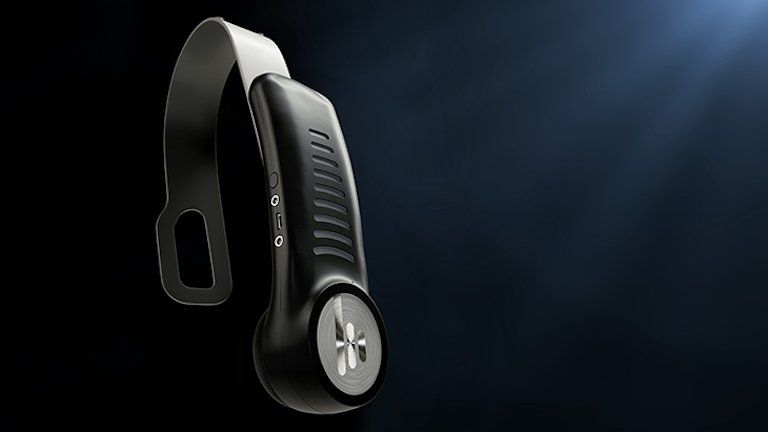 BassMe brings your senses a new dimension of an elevated auditory experience, immersing you in your music, movies and gaming. There is not another product on the market that can do what BassMe does. It brought out gaming experience to life. Read our Review Here
Bassme Personal Subwoofer – £119 Available from Scan.co.uk
Nanoleaf Shapes Triangles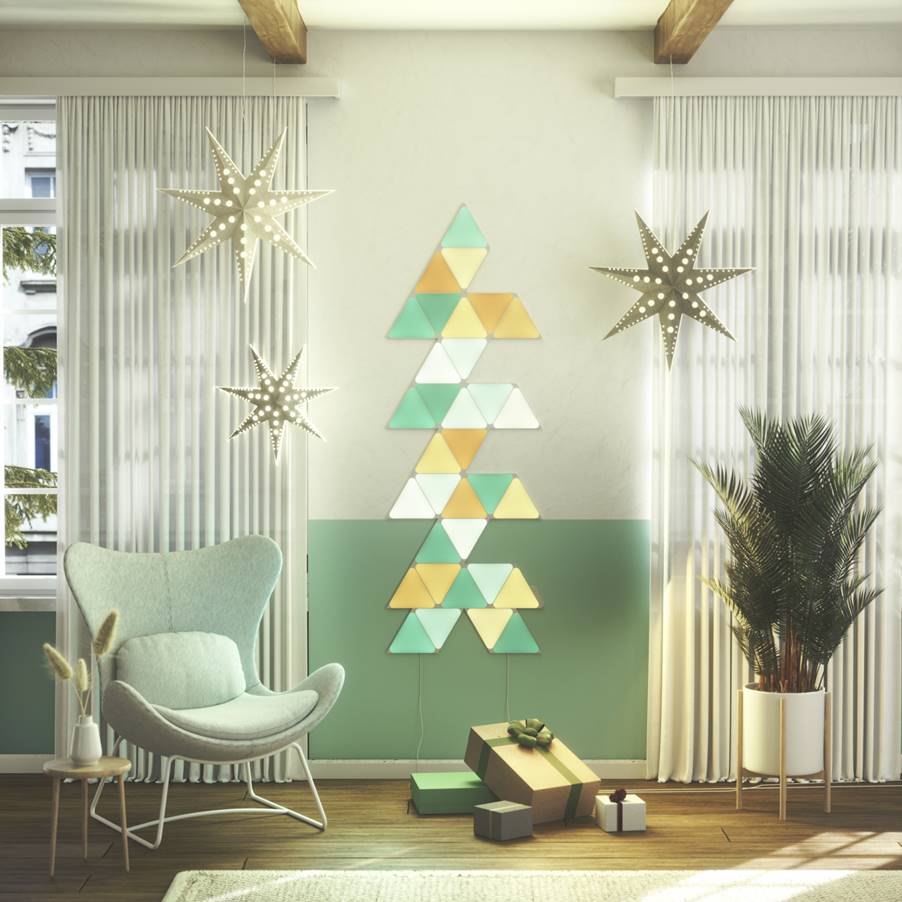 Nanoleaf, has expanded its current Shapes line with the launch of Small and Large Nanoleaf Shapes – Triangles. The addition of the large and small Triangles to the existing Hexagon panels opens up exciting new opportunities for users to explore a range of different creative combinations, allowing them to create an endless number of designs.
Nanoleaf Shapes Triangles – £119 available Nanoleaf Shop UK
Activ 5 – Gym in your Pocket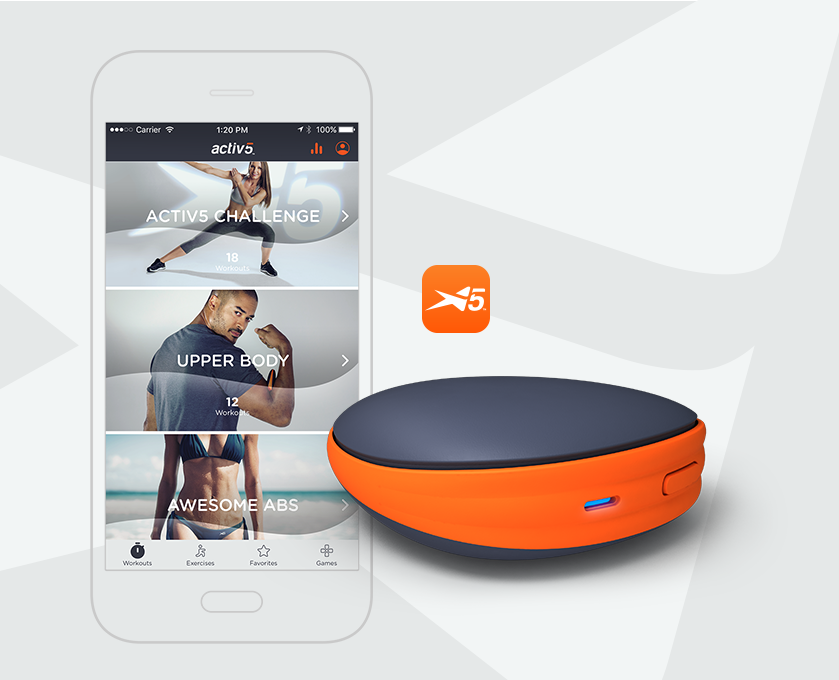 Dubbed 'a tiny gym in your pocket' Activ5 is a portable fitness device that allows anyone with a smartphone or tablet to complete effective five-minute workouts from virtually anywhere. Ideal for any fitness level.
The Activ 5 – £127 available from Amazon 
Skullcandy Crusher Evo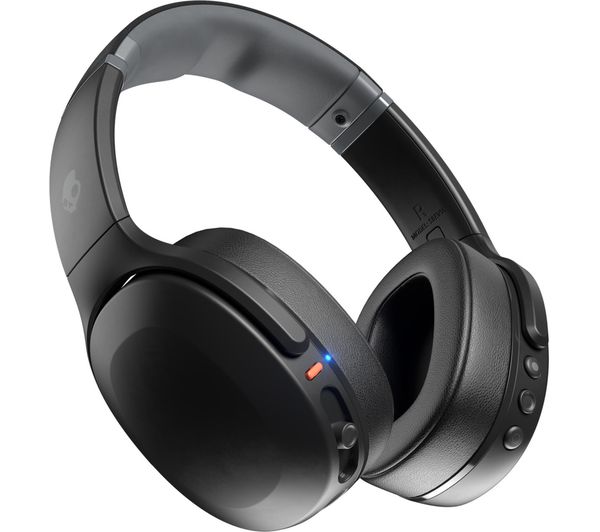 The Skullcandy Crusher EVO wireless headphones offers extra-long battery life, rapid charge feature an incredible Bass! If you love Bass these are a must! Check out our review!
The Skullcandy Crusher EVO – £149 from Currys PC World
AGM A10 Rugged Mobile Phone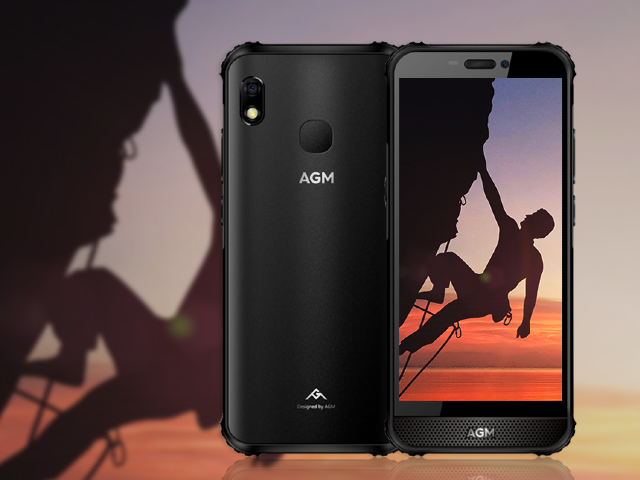 If you're looking for a reliable, rugged device while also on a budget the AGM A10 is a great option. It comes with 4000mAh battery, 4GB RAM, IP68 Rated, 13MP autofocus rear Camera. This phone is a rugged phone but does it looking stylish.  Read our review here.
The AGM A10 Rugged Phone – £159 from AGMMobile.co.uk
Ring Video Doorbell 3 Plus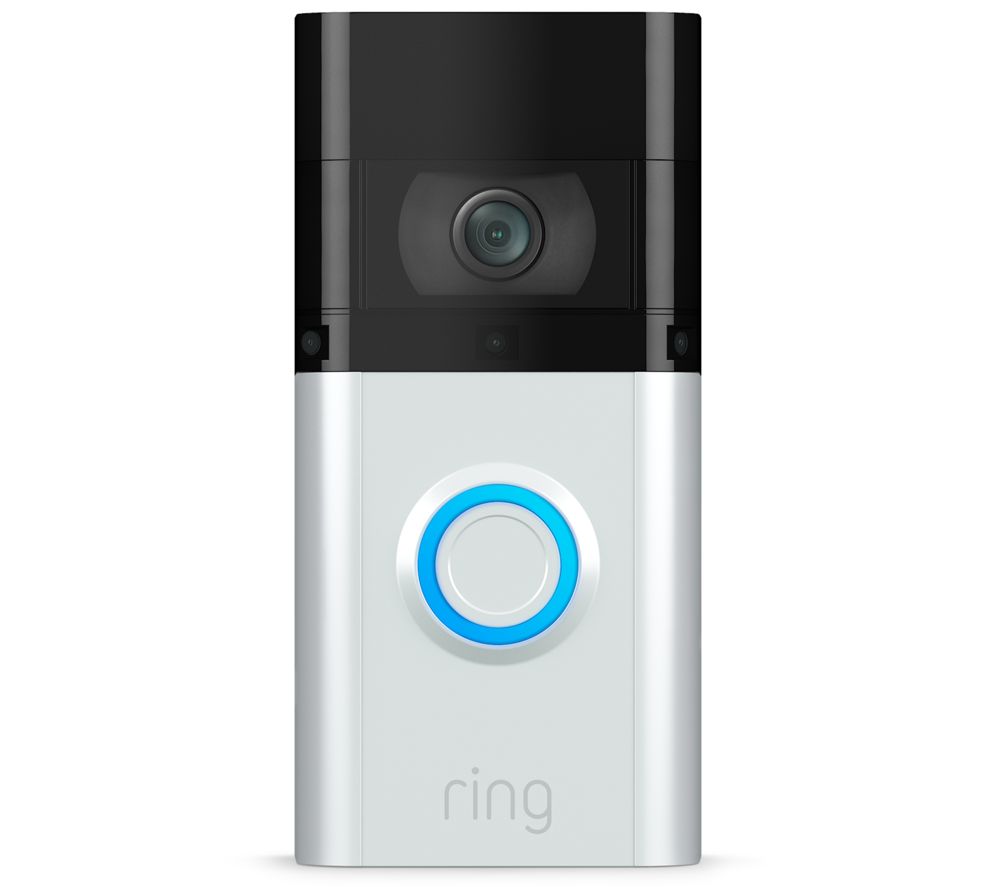 New battery-powered doorbell in Ring's range with advanced security features including improved motion detection and an added Near Motion Zone feature. The Ring Video Doorbell 3 Plus is the first battery-powered doorbell to feature Pre-Roll an innovative feature which allows you to see the 4 seconds of footage prior to motion detection. Complete with all the features you need from a video doorbell, this device is a must-have!
Ring Video Doorbell 3 Plus –£199 from ring.com 
TCL 10L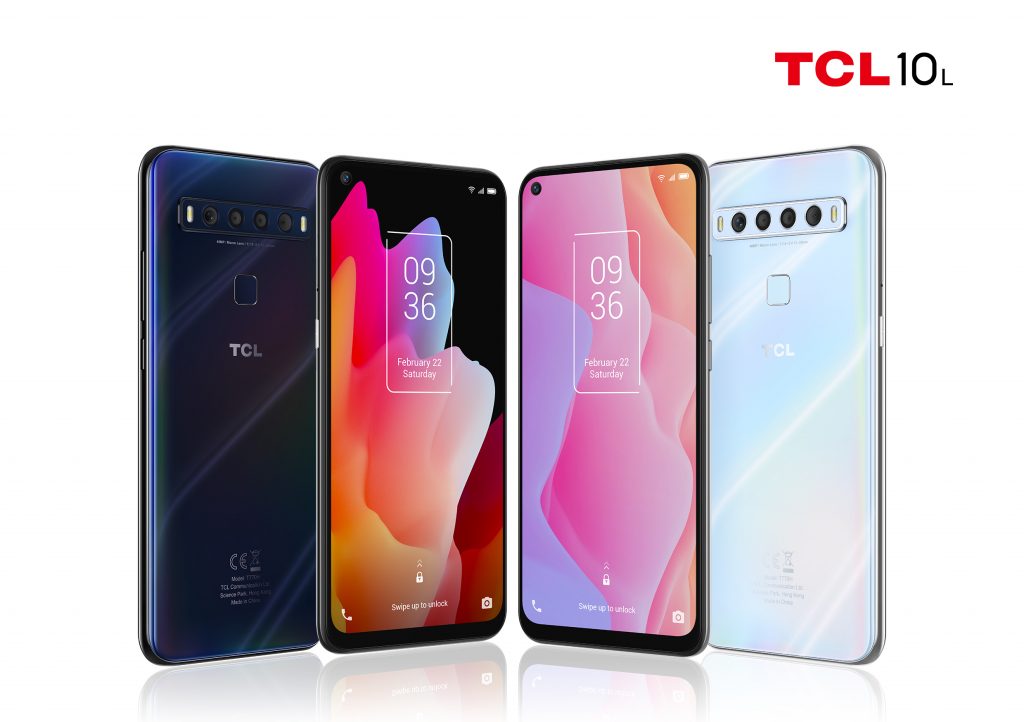 The TCL 10L is TCL's first entry into the affordable phone market. The brand pride themselves of democratising innovation and bringing amazing technology at great prices. The TCL 10L does just that, with TCL's patented NXTVision technology meaning it has the display quality of some top of the market phones. At less than £200, it display isn't the only premium feature on the phone, also boasting a 48MP quad-camera, Super-Bluetooth and much more!
TCL 10L –£199.95 Available from Argos
Huawei Sound X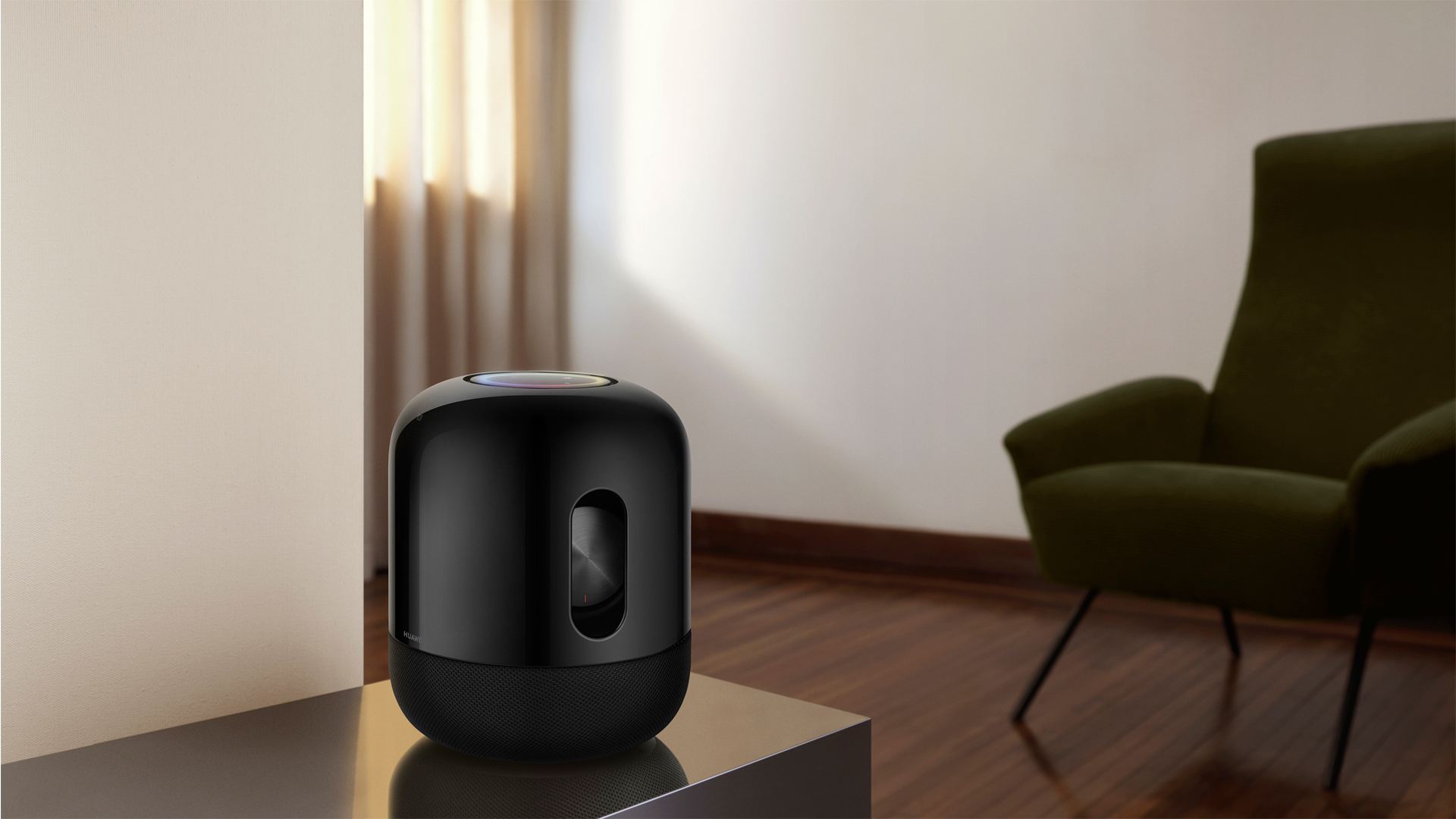 Huawei's Sound X Bluetooth speaker is a budget Devialet. The Sound X is built around six 1.5-inch tweeters fitted in a ring shape, and two 3.5-inch woofers in a push-push configuration. There's 65W of amplification to power all these drivers, and a claimed frequency response of 40Hz to 40kHz. There's also support for Bluetooth 5.1, along with NFC and an Android remote app. Looking for a fantastic looking speaker Huawei have the Sound X. Read our Review here.
Huawei Sound X –£199 available from the Huawei.com
BEST TECH GIFTS UNDER £300
Realme 7 Pro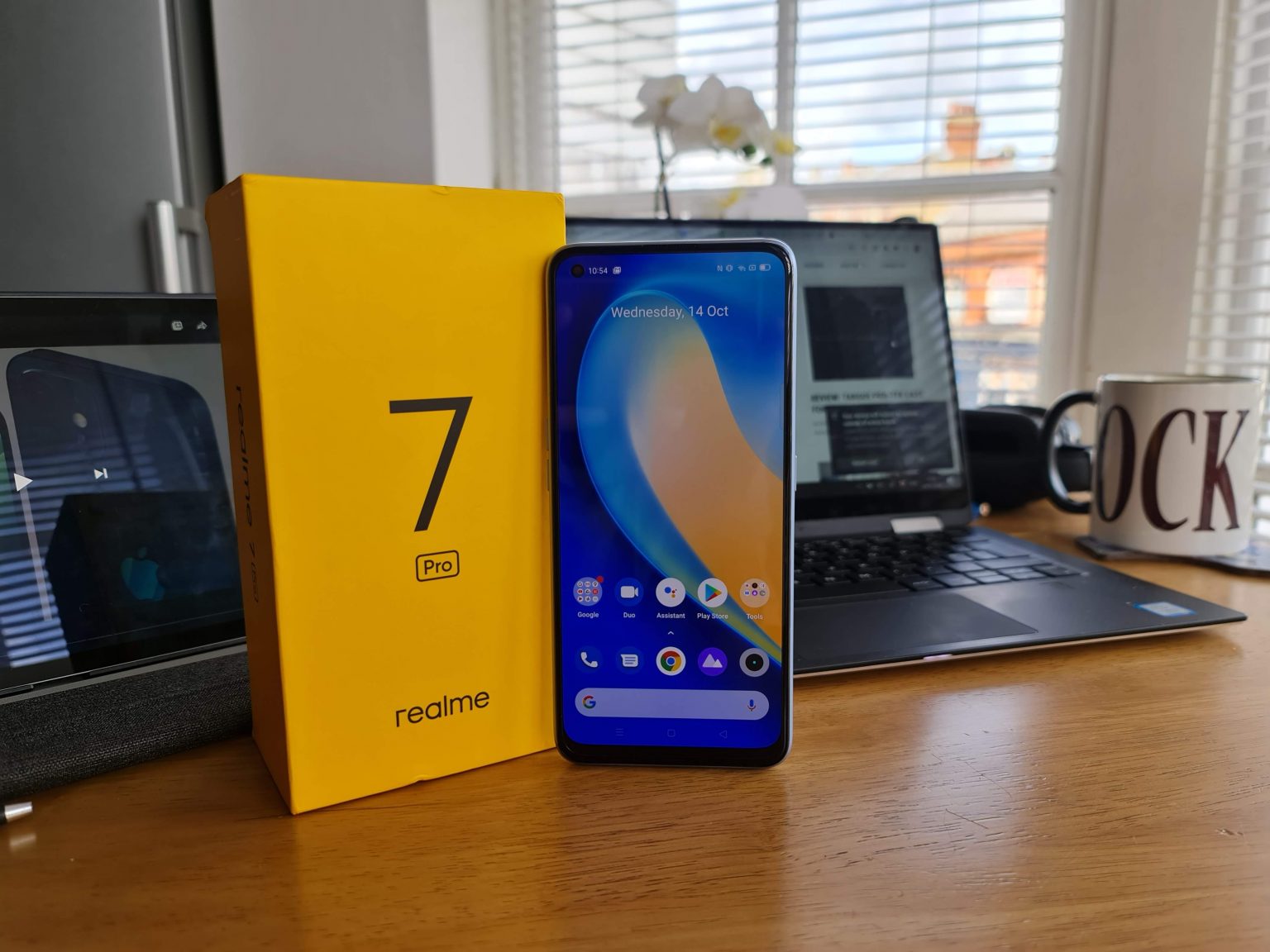 Realme is a mobile brand that is offering functionality with budget-friendly devices. The Realme 7 Pro features a 65W fast charging, an AMOLED display and reliable cameras. You could read our review to find out more.
Realme 7 Pro –£244 available from Amazon  
Nextbase 622 GW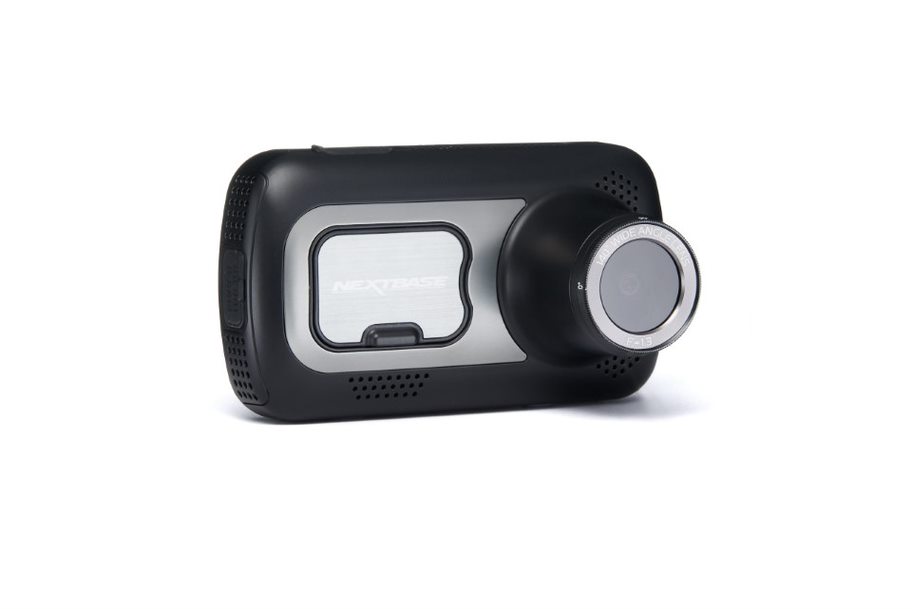 This flagship Dash Cam model is a smart hub for the car that should be top of the Xmas list for every car fan. The 622GW is packed with more innovation than ever before, featuring 4K quality video, Super Slow Motion, Enhanced night vision and what3words location technology that can pinpoint your location to a three-metre area and share with Emergency services. Read our Review
Nextbase 622GW – £250 Available from NextBase.com
Pocketalk S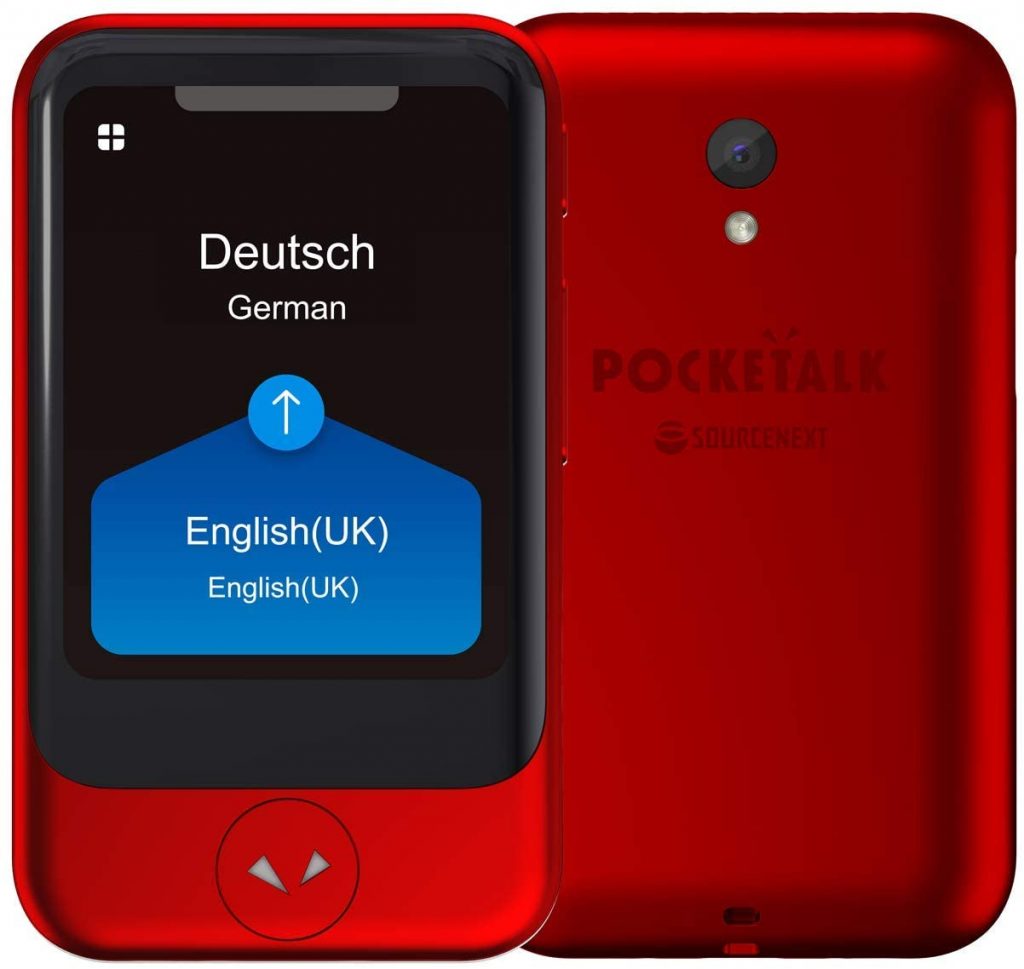 The perfect gift for keen travellers, Pocketalk S is a multi-sensory, two-way translation device designed for easy naturally flowing conversations, even in noisy environments. With a sleek design encompassing a large touchscreen, two high-quality speakers, noise-cancelling microphones and a text-to-translate camera, Pocketalk S is able to create connections across 74 different languages in over 130 countries and regions.
Pocketalk S – £249 Available from Amazon 
Jabra Elite 85t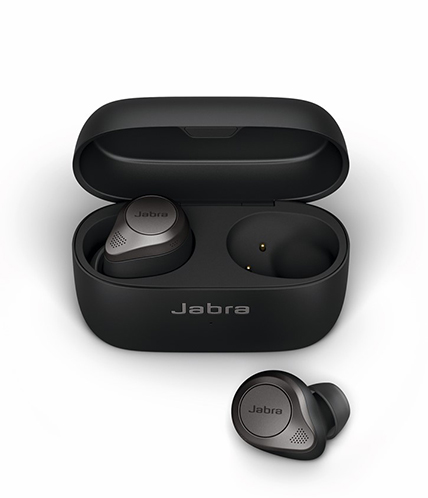 The best gift in a small package you will find this Christmas (well, almost) … The all-new Jabra Elite 85t will be a must-have on any music lovers list. The brand-new earbuds with Jabra Advanced ANCTM deliver top-notch noise-cancellation.
Jabra Elite 85t –£219.99 Available from Jabra.co.uk 
Nixplay N Digital Photo Frame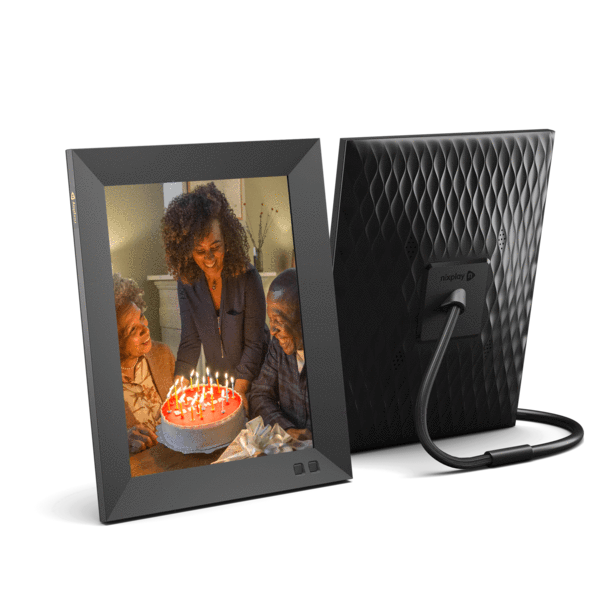 2020 has been a year I think we can all agree we will not forget in a long time. Still this Christmas some families will not be together. The NixPlay N is a Digital Photo Frame that can be used in both landscape or portrait modes. This Wi-FI enabled photo frame allows us to pair up with other family members frames allowing you all to share memories in a time we are unable to be together.
Nixplay N Digital Photo Frame– £269.99 available form NixPlay.co.uk 
Oculus Quest 2 VR headset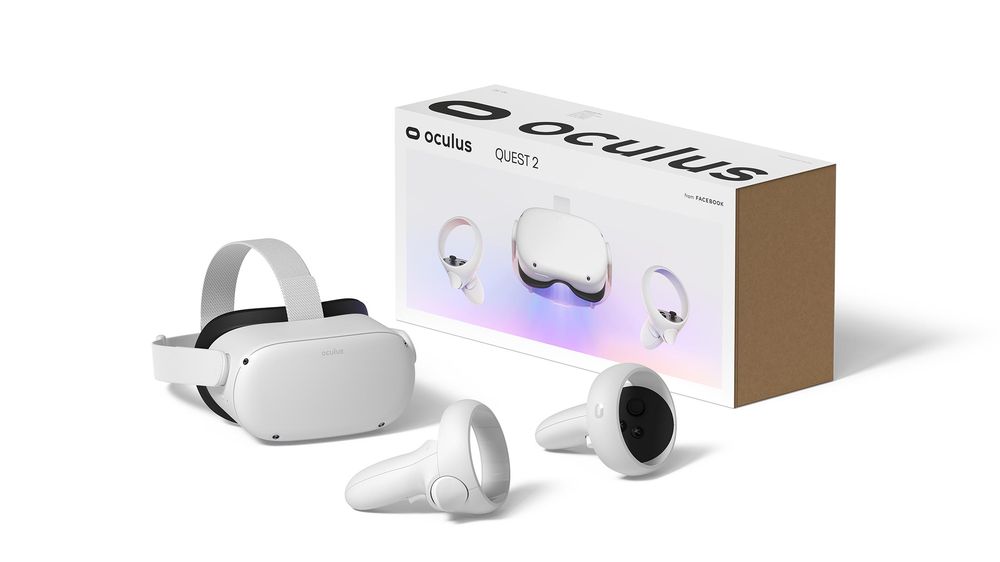 An upgrade on the original it's now wireless! The Oculus Quest 2 is budget-friendly and comes with loads of mind-blowing experiences from a rollercoaster to the lightsaber game Beat Saber it will be fun for all the family.
Oculus Quest 2 VR headset 64GB – £299.99 from Argos
TECH GIFTS UNDER  £500
Nokia 8.3 5G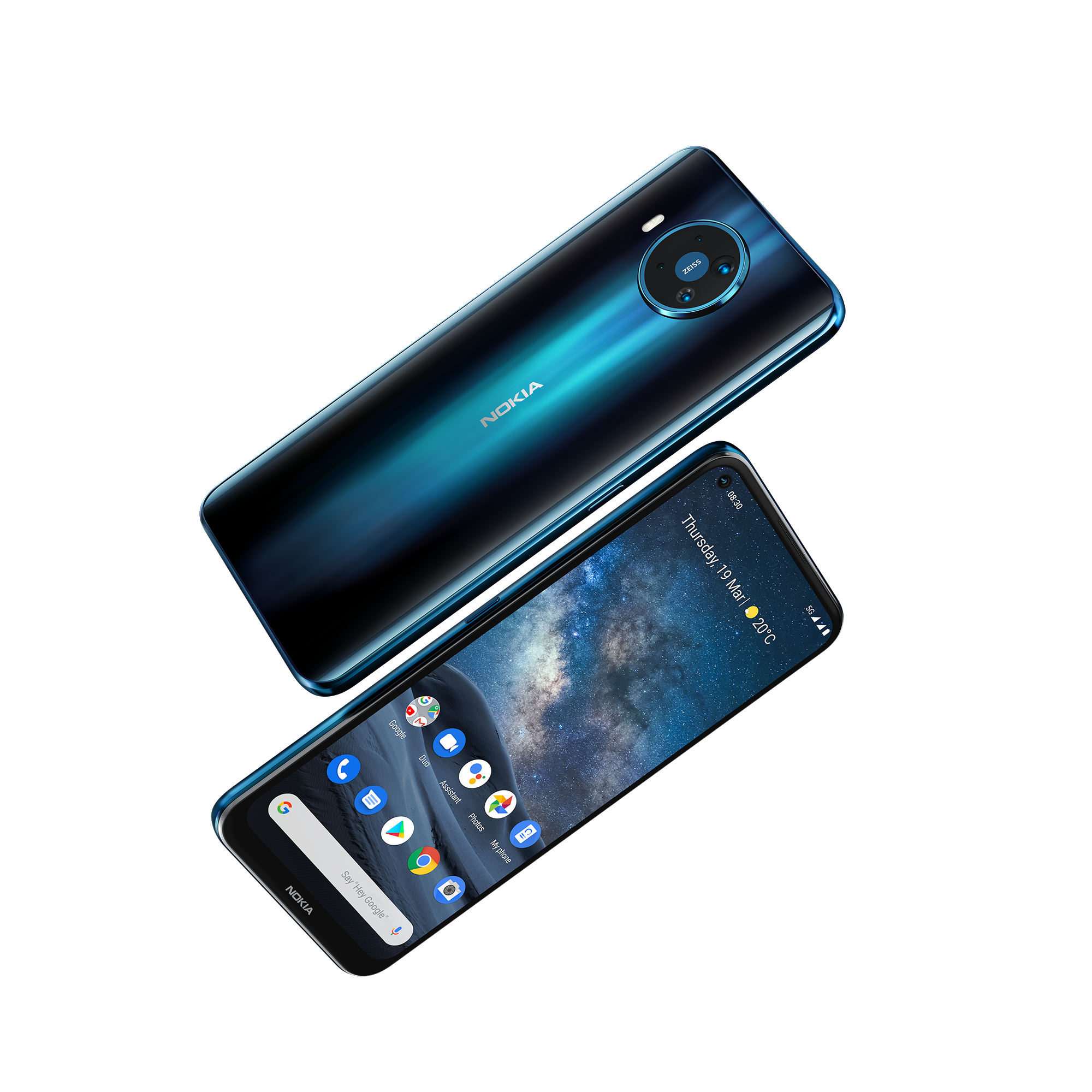 Looking for the phone that will be used in the upcoming bond film – No Time To Die. This 5G ready handset comes with Quad-lens camera to capture 4K video, Action Cam Mode to capture moving shots so your chance to be Bond in your own clip.
Nokia 8.3 5G – Available £499 from Nokia.com 
Sony WH-1000XM4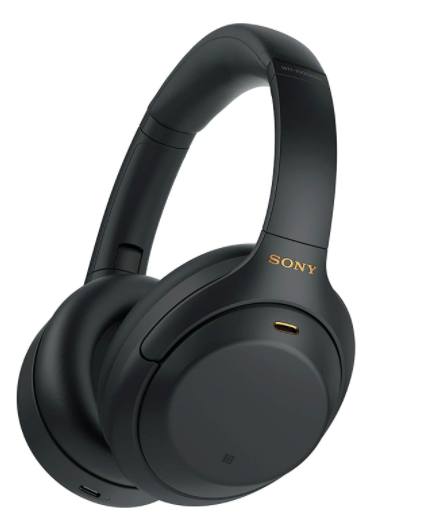 Sony's new WH-1000XM4 wireless noise-cancelling headphones deliver exceptional performance in a timeless design, enhanced by best in class sound quality, for an unrivalled listening experience.
Sony WH-1000XM4 – £349 Available from Amazon
Xiaomi Mi Electric Scooter Pro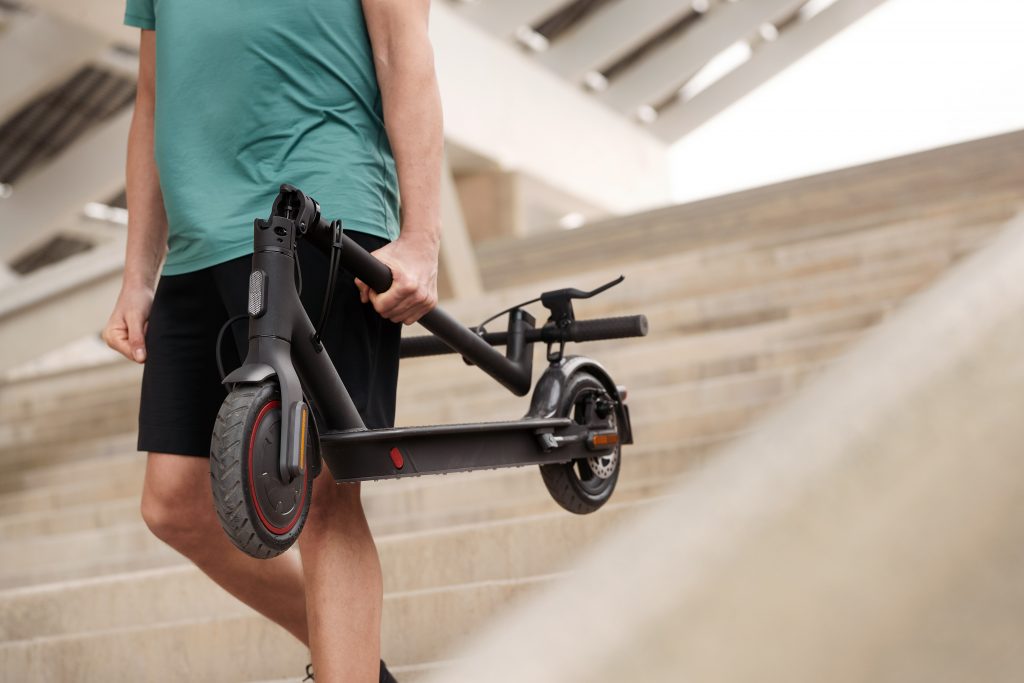 Santa's sleigh may be festive but with all those reindeer, it's hardly the most convenient form of travel. If you're looking for an equally time-efficient and almost magical way to get by, e-scooters are your best option. Xiaomi's latest model is a Christmas gift that will be remembered without breaking the bank.
Xiaomi Mi Electric Scooter Pro –£399 from Halfords
PlayStation 5 – The Most Wanted Gift this Christmas!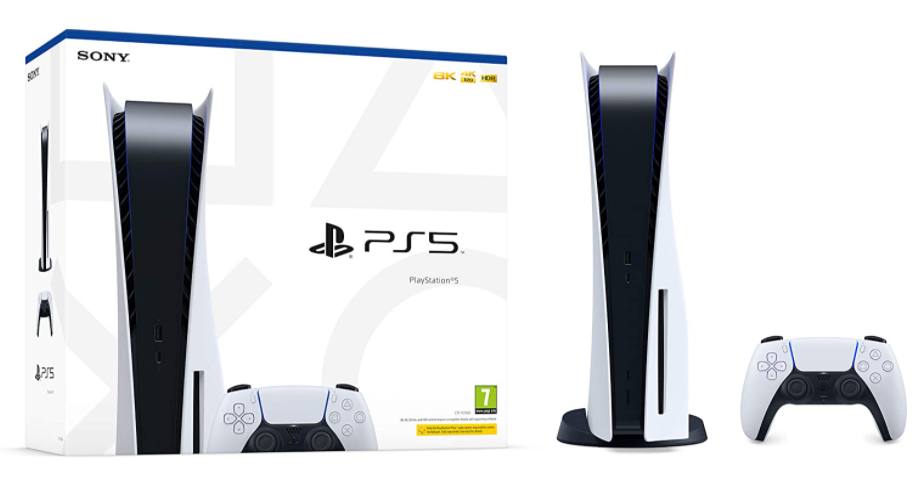 This Christmas most wanted gift! Sony's new console is an absolute gaming powerhouse, delivering 4K visuals at up to 120fps. It comes with a DualSense controller feels like no joypad you've used before.
PlayStation 5 –  Costs £449 via Amazon however these are very hard to get hold of.
BEST TECH GIFTS OVER £500
Apple iPhone 12 Mini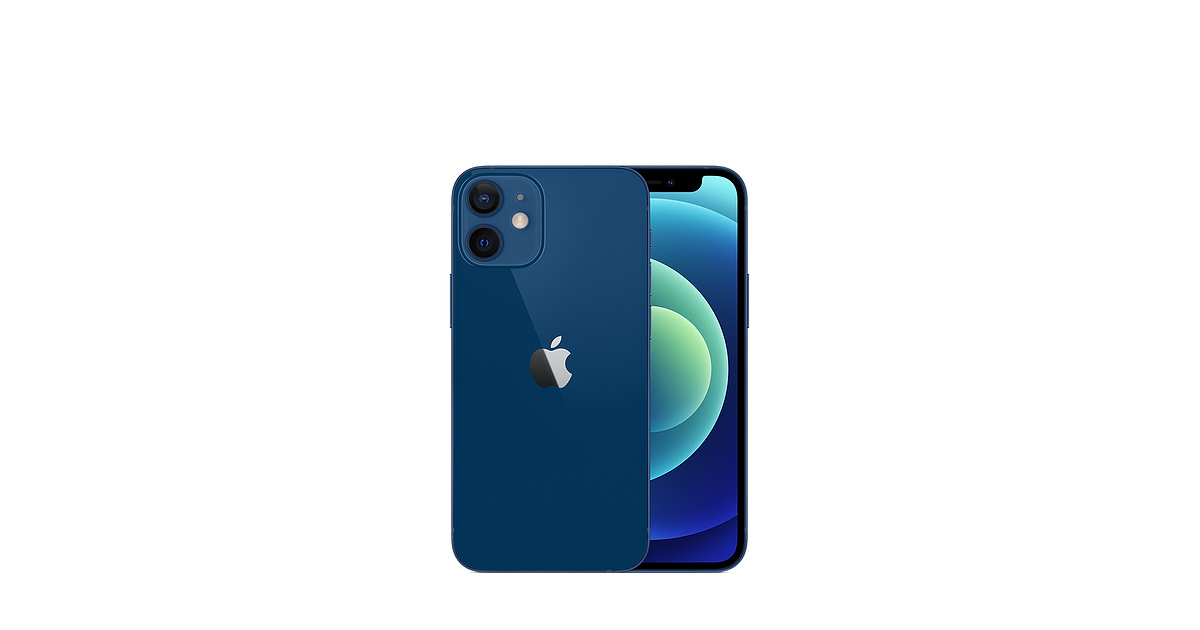 Apple's new iPhone 12 Mini has a small 5.4-inch screen, a blisteringly fast processor, the newer "notched" design, and support for superfast 5G internet.
Apple iPhone 12 Mini – Available from £699 via Apple.com 
Sony Xperia 5 II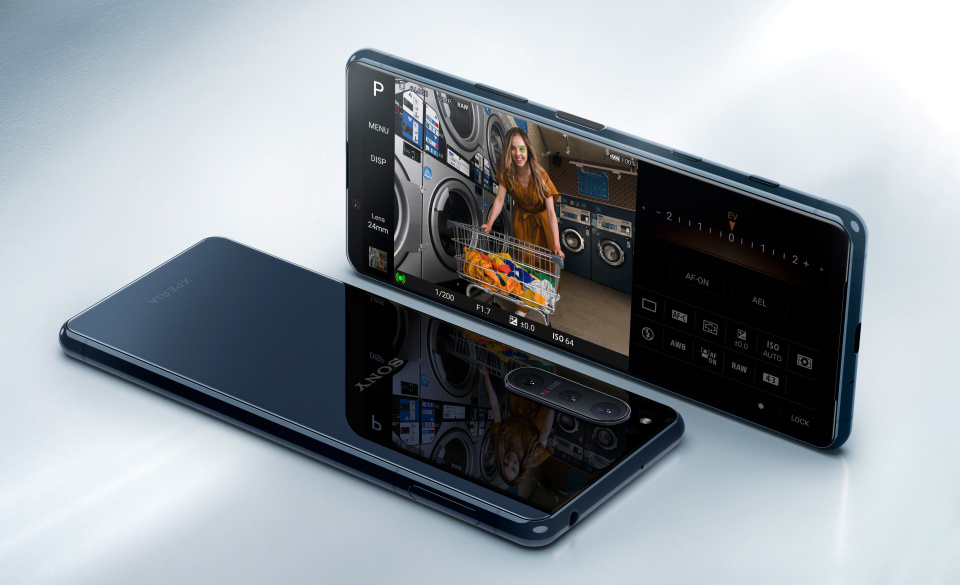 The Sony Xperia 5 II takes a lot of what makes its larger sibling great and distills it into a package that's much smaller and easier to hold. If you're looking for near top-end tech in an easier-to-hold phone, you'll struggle to go wrong with the Xperia 5 II, as it features a great camera, beautiful screen and long-lasting battery. Check out our Review
Sony Xperia 5 II – £799 available from Currys PC World
Bang & Olufsen BeoSound 2
Beosound 2 delivers stellar and truly powerful sound performance. Applying Bang & Olufsen's Acoustic Lens Technology into the conical speaker body creates a 360-degree sound experience that fills the entire room from anywhere you place the speaker.  Crafted in high-grade aluminium with incredible attention to detail provides superior acoustic properties thanks to its material stiffness and seamless surfaces that eliminate any distortion of your sound.
Bang & Olufsen BeoSound 2 – £1650 Available from Bang & Olufsen Website
Final D8000 Pro Edition Planar Magnetic Headphones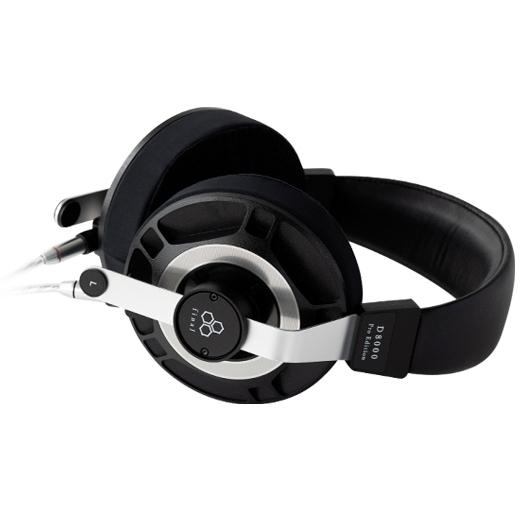 The Final D8000 Pro is a co-flagship planar magnetic headphone and the second of the Japanese firms' D-Series planar line focusing on the audio professional.
The Final D800 Pro – costs £3999 from HiFi Headphones.co.uk 
Please let us know in the comments what gift you bought this year and send us a picture on our Instagram page or Facebook Page