The Cleer Ally Plus True Wireless Earbuds – normally £149 – currently £74.99 via Amazon 
OVERALL RATING: 4.7 out of 5.0 stars 4.7
The True Wireless headphone market is stacked with brands eyeing for number 1 spot from Jabra, Sennheiser Apple & Samsung. They are all trying new and innovative ways to make us buy the next pair of headphones. Audio brand Cleer has come to the table with the Ally Plus and I have been using these for the last few weeks and they are truly epic. 
Key Features:
Great design

 10mm neodymium drivers

Bluetooth 5.0

 10 hours playback with additional 20 hours in the charge case

 ANC Technology

Ability to take calls
This is a fantastic attempt to reach that number 1 spot. Want more they only cost £74 on Amazon its nuts for a pair of quality true wireless headphones.  
Unboxing
The whole unboxing experience makes you feel you have a product much more expensive than just £74. You get the buds in a rectangular case made from aluminium as it's very lightweight and finished with a plastic viewing panel. Also in the box you a user guide, selection of ear tips from XS to XL with the mediums currently on the earbuds. You also get a fabric carry case & USB-A to USB-C charge cable. You are getting a lot for your money.  
Design
As mentioned you are given a rectangular case that comes with a clear top allowing you to see the earbuds also the notification lights on both the buds and the small LED in the middle of the case. The charging case offers 20 hours of power with an additional 10 hours in the battery putting these on par with a premium pair of buds of similar quality. When you need to recharge you have a USB-C port at the back.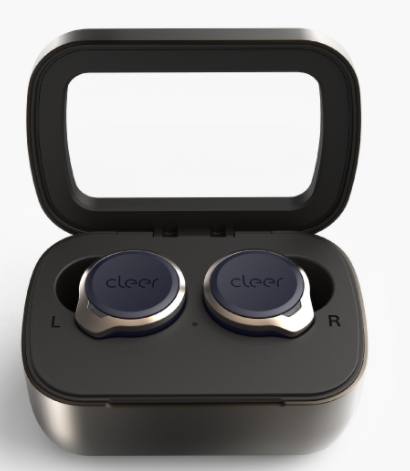 Moving to the buds they have metallic accents around the touch control panel in the middle of buds. The middle of the bud has that clever logo and then you have a protruding bump on the bottom of the bud which is where the built-in mics are housed.  The Alley Plus comes in two colours – Navy with Silver or Warm Grey colour.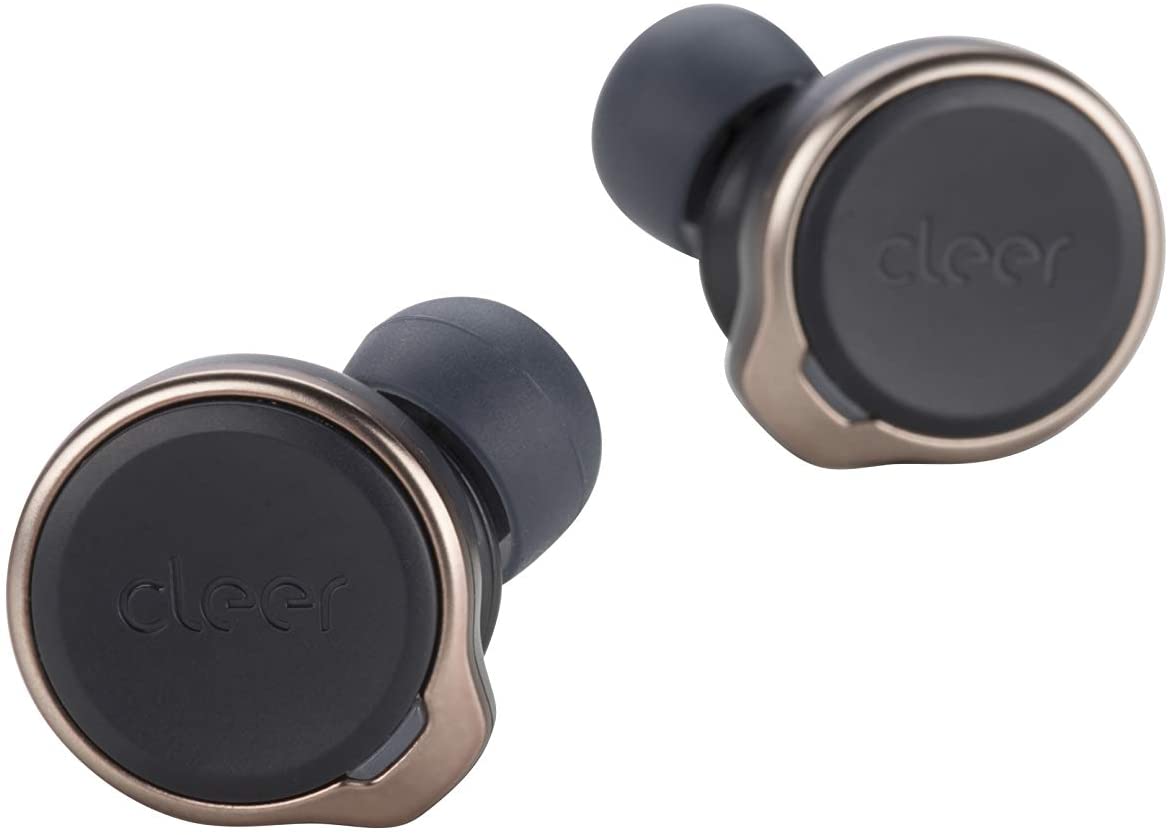 In this review, I was sent the Navy version of the buds. My overall testing of these buds was a very enjoyable experience and I found the design look great in my ears. 
Features
The main feature of these true wireless headphones is the ANC technology It was difficult to test the ANC in a number of surroundings as due to the current situation with COVID-19 I have been working from home. However, when I was able to test these they performed very well. Would I say they are the best I have tested- NO  but they are very close. When I wore these on a trip out to a local high street they did remove quite a lot of the unwanted noise. 
The onboard controls allow you to quickly switch from ANC to ambient mode if you want to hear your surroundings but still enjoy your music. Other controls on the buds include volume control by swiping up or down to adapt the volume. Switching the ANC just tap once and tap again for the ambient mode.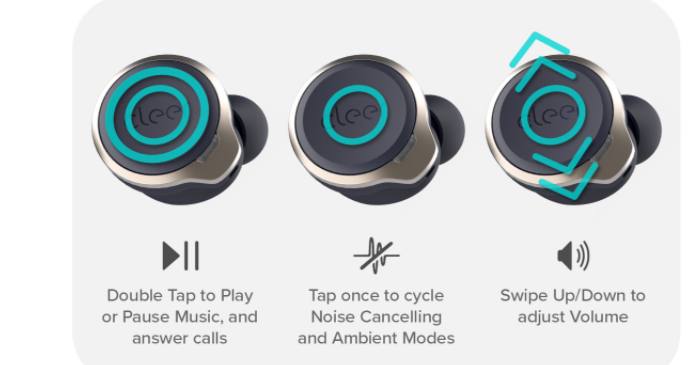 Other controls are: 
Press Twice – Play/Pause or call handling

Press and hold for 1sec – Reject an incoming call

Press and hold for 2secs- Smart Assistant 
When taking calls Cleer also offers beamforming & adaptable digital noise cancellation meaning your built-in microphone will be able to make and receive calls with ease and offers excellent quality. I also find the excellent fit in-ear also helps with the overall experience. 
The only negative you have with these true wireless headphones is the fact they are not overly suitable for the gym or for exercise over the park. Yes, they are IPX4 rated meaning they are waterproof. It's the fact you don't get any wingtips and the unergonomic shape means they won't be great for these exercise fans as the buds will start to move and eventually fall out.  If you're looking for a pair of buds for the gym the Cleer Ally Plus is not for you.  However, if you're buying these for the daily commute to work these are perfect. 
Sound Quality
What the Ally Plus lacks for gym users it makes up for in the audio quality they are the best true wireless earbuds I have tested all year. They even kick the backside of my treasured Jabra Elite 75t but how I hear you ask.  Clever offers you a sound profile that is balanced and well-controlled. The 10mm neodymium drivers offer fantastic lows with precision.  I have been listening to some Pussycat dolls recently and Don't Cha with Busta Rhymes just sound so good. When listening to something with a bit more bass like Queen Another one Bites the dust and the bass coming out of these buds is on another level.  Match this with the crystal clear vocals and swooping guitar parts of the song it's just a joy these headphones also come with AptX codec that offers CD-quality music in your ears.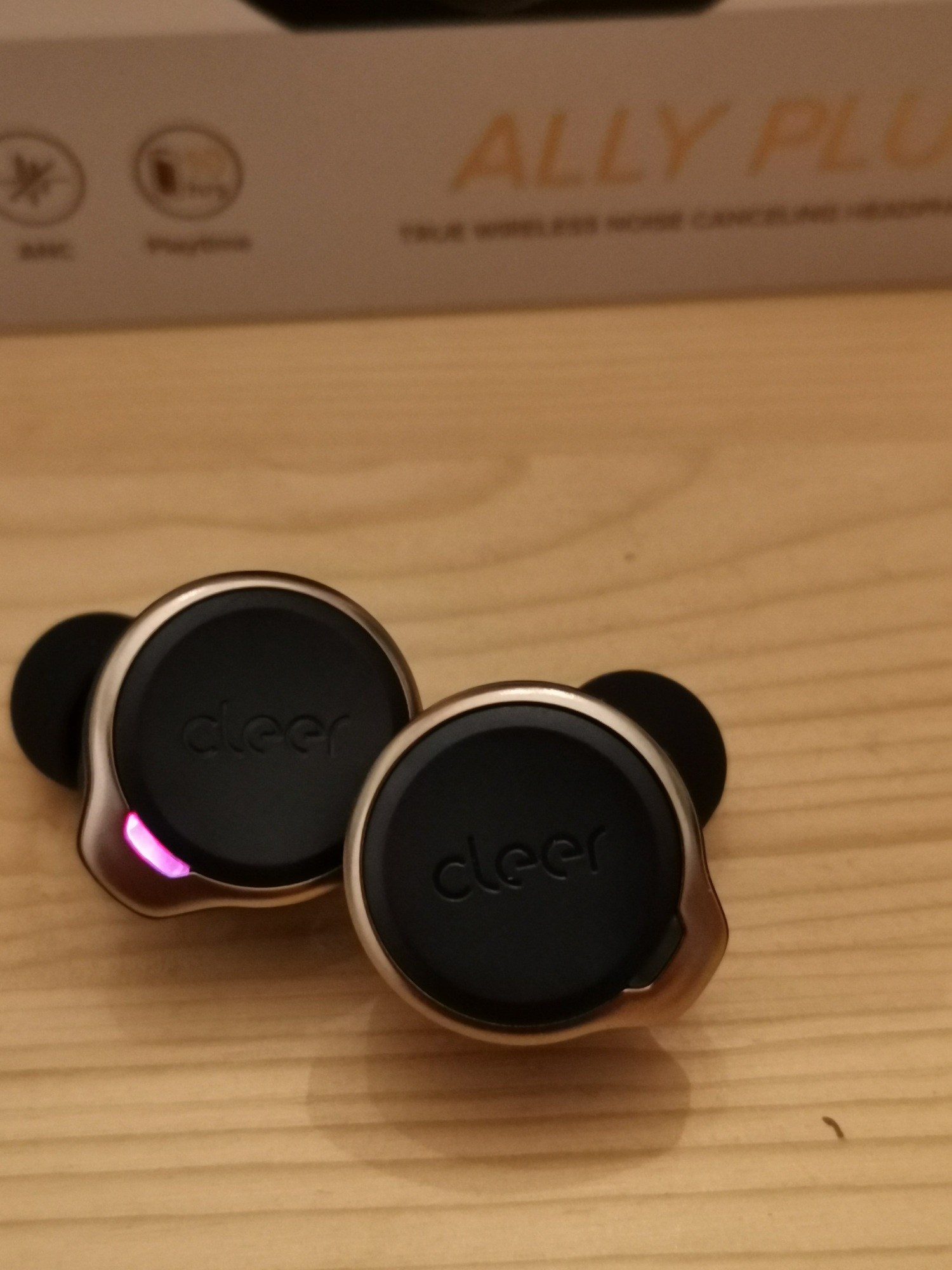 I challenge you to find a better pair of buds at this price range. These headphones are connected by Bluetooth 5.0 and as you would expect the quality is excellent. I would have liked to have tested these in a busy London but unfortunately, that was not possible in 2020. 
Verdict 
What can I say about these true wireless headphones? The audio quality is excellent. The unboxing of these headphones makes you feel it's a much more expensive pair of headphones and the inclusion of a number of different size ear tips is a nice touch.  I have only really seen audio brand 1More take pride in the overall presentation like what you have here.
The charging case is well designed with 20 hours of battery stored in the case and the magnets in the case and on the buds mean you will not worry about them falling out of the case. 
The buds offer an additional 10 hours of playtime but this is without the ANC on if you use ANC at 75% volume you're expecting more like 6/7 hours still very good for the price mark.  The audio quality comes with aptX codec really offers great audio quality. This joint with some fantastic balanced audio profiles you have a great pair of true wireless headphones. 
The only negative is the fact these are not designed for these who want to use these buds for exercise. The lack of wingtips and large circular shape means when running or working out in the gym they will just simply fall out. They do come with IPX4 rating meaning they are water-resistant so if you wanted to take a gamble and use them for sport. 
Worth buying? 
If you are looking for a pair of True wireless headphones for everyday use or when you're travelling to work that is comfortable in the ear, offer decent build quality and offer excellent sound quality with both ANC & Ambient modes for this price you will find it very hard to find something better. You get a decent level of battery life even with ANC on.  I just wish you could use them in the gym then they would have got a 5-star rating but that said they get a very high 4 stars from me. 
Product Rating: 
Design: 4.0 out of 5.0 stars 4.0
Features: 5.0 out of 5.0 stars 5.0
Audio Quality: 5.0 out of 5.0 stars 5.0
Value for Money: 5.0 out of 5.0 stars 5.0
OVERALL RATING: 4.7 out of 5.0 stars 4.7
The Cleer Ally Plus True Wireless Earbuds – normally £149 –  currently £74.99 via Amazon 
Thanks for reading this review, please continue to support us and check out our other reviews and follow us on Social media: Facebook, Twitter,  Instagram & Linkedin