With Christmas 2020 around the corner let's face it we might not have a normal work Christmas party this year due to you know what. So maybe this year it will be over Zoom or Microsoft teams in the shape of a Christmas quiz online. With many of us working from home at least it will be a secret who got who! 
For those who are still doing the work Secret-Santa, we have come up with some ideas.  
For that friend In need of a new phone!
 
Nokia 5310 – £34.99 via Nokia.com 
We all have that guy in the office who uses the phone from the early '90s, maybe it's time you got them a new phone.  The Nokia 5310 is a budget-friendly phone with dual front-facing speakers that deliver excellent sound and want more you have the original game of snake on the phone.
For that person with too many photos on their phone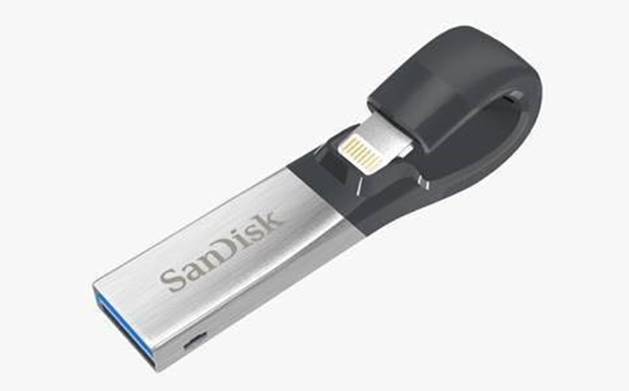 SanDisk IXpand Flash Drive from £34.99 – shop.westerndigital.com
The tiny iXpand Flash Drive is the perfect stocking filler for those worried about losing their precious photo memories. It is the ideal gadget to quickly and easily back up photos from your iPhone, whilst on the move. This is vital given the fact that the newer iPhones come with limited storage and means there is no need to upgrade to the latest smartphone model when you can simply keep transferring over to your laptop/PC via this nifty little flash drive.
For that person who loses everything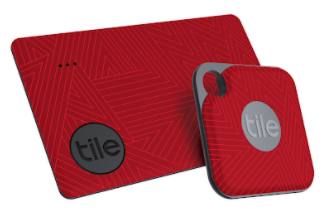 Tile Limited Edition Bluetooth Tracker – £32.99 from uk.tile.com
Tile has added a personal touch to its world-leading Bluetooth trackers to give loved ones the gift of never losing their favourite items.  Tile Pro has a 400 ft. range and the loudest ring, making it the most durable tracker yet. 12 different designs available.
For the fitness fan in the office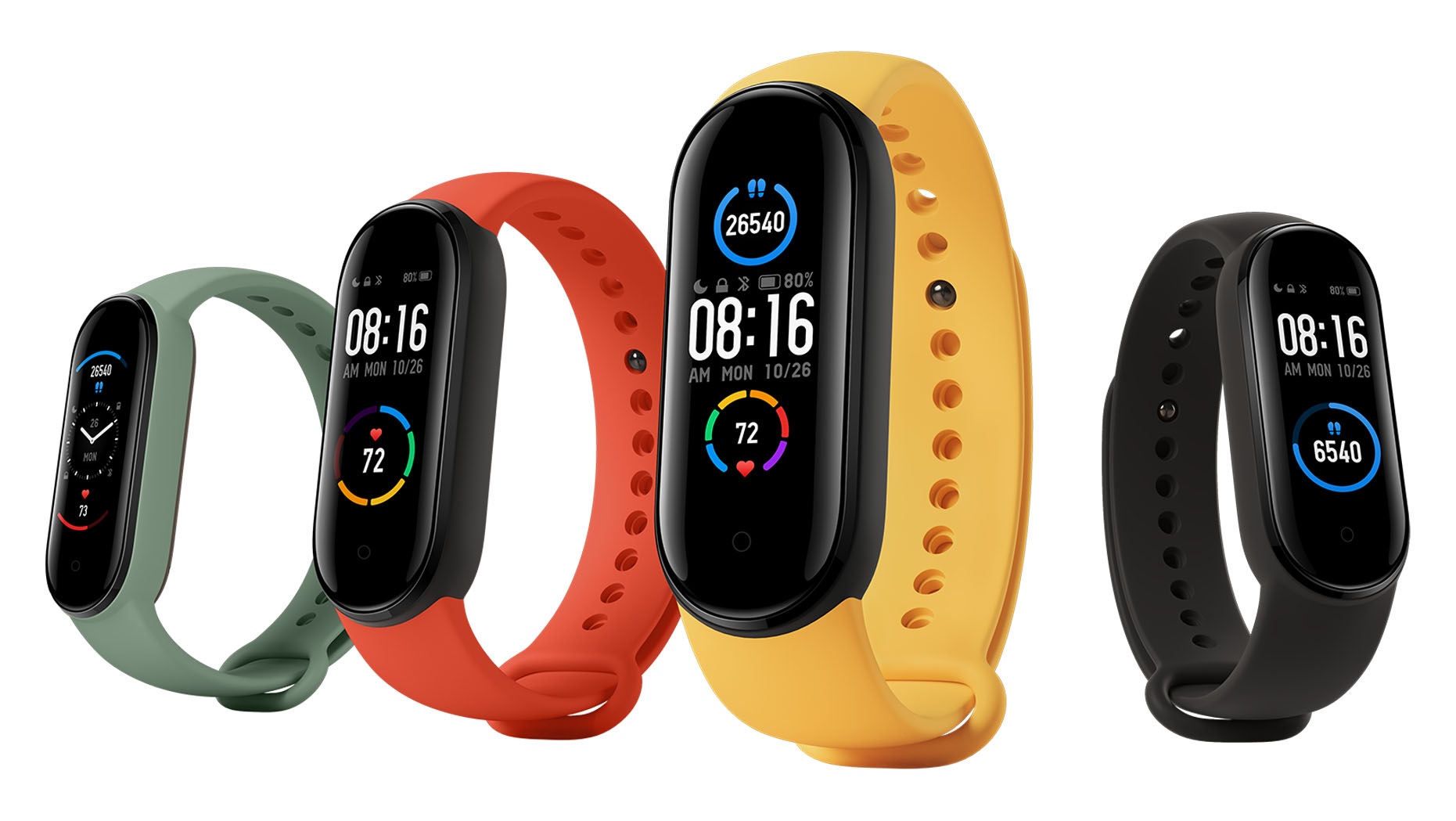 Xiaomi Mi Smart Band 5 – £39.99 from Mi.com 
Want to help that person in the office get fit the Mi Smart Band 5 comes with a large dynamic display, 11 sports modes, 50-meter water resistance and 14-day battery life. The perfect gift to start that new year's resolution in style.
For that team member who's phone is always flat: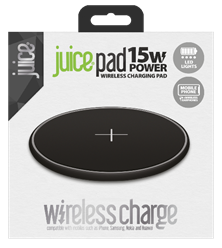 Juice Wireless Charging Pad (15W) – £24.99 from www.juice.co.uk
The juice® Wireless Charging Stand boasts 10W of power, ideal for your smaller devices. Its in-built overheating protection means you'll never have to worry about leaving your devices unattended.
For that person who just wants to turn the volume down.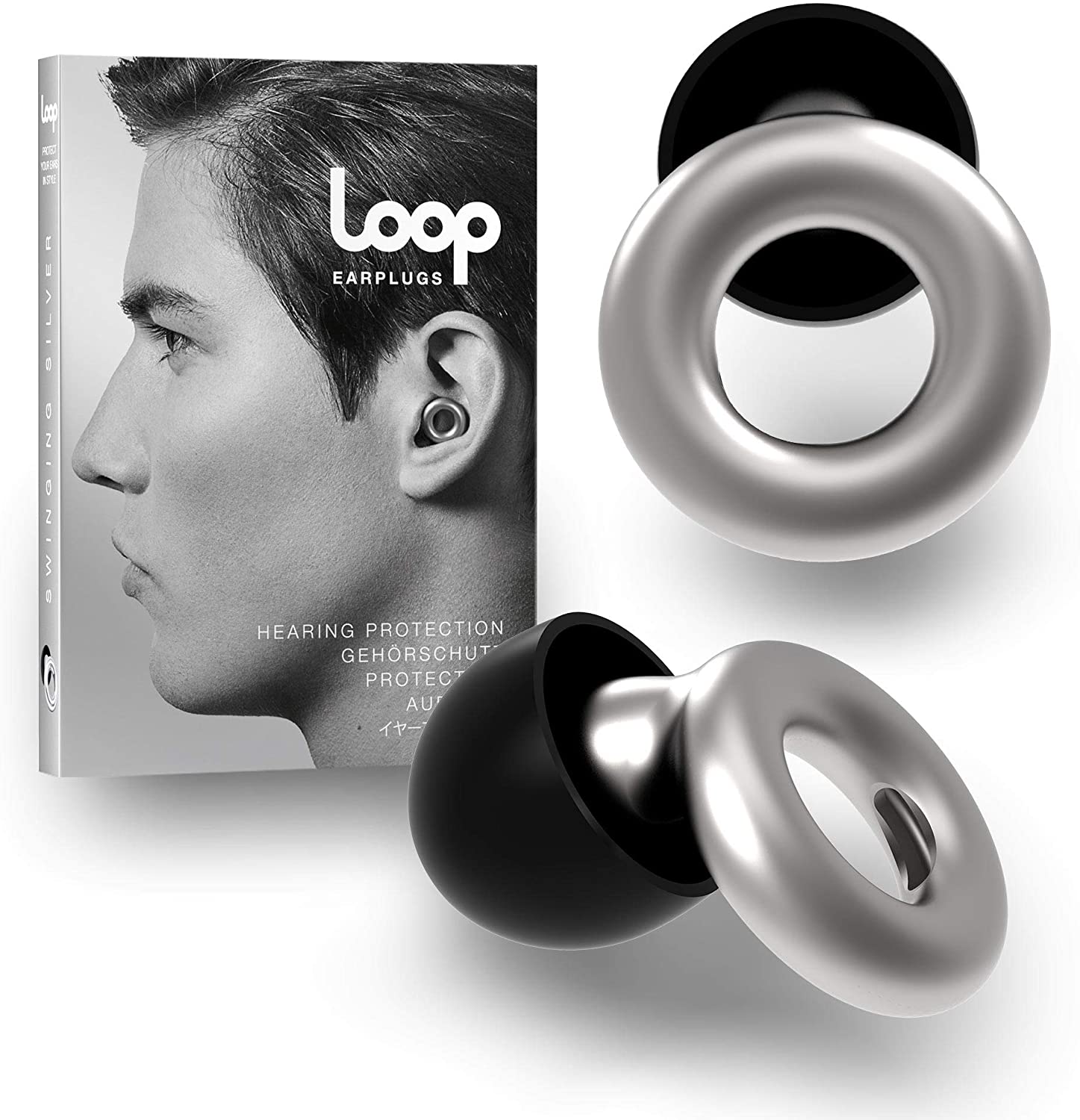 Loop Earplugs – £22.95 via Amazon 
The Loop Earplugs as the perfect stocking-filler for staying sane and finding a little 'zen' over Christmas. Loop combines market-leading technology with high-end fashion, all with a unique ring-shaped design that fits snugly within the ear
For the team member missing the disco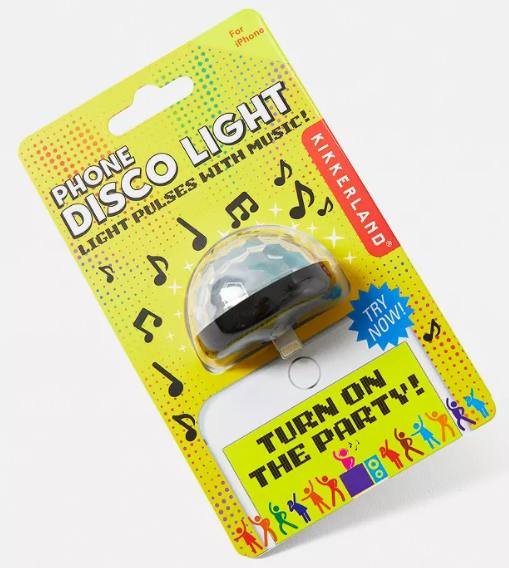 Kikkerland Phone Disco Light – £10 via Urban Outfitters
Get your groove on whether you're on or off the dance floor thanks to this disco light by Kikkerland Design that plugs right into your phone's lightning port. Lights up to the rhythm of your music. Compatible with iOS.
Perfect for the Music Lover in the office

Sony SRS- X601 Bluetooth Speaker  – £30 from Sony.co.uk 
The SRS-XB01 is Sony's most affordable Bluetooth speaker that packs some extra bass without hitting the wallet. An affordable gift for any music fan. 
For the Board Game Fan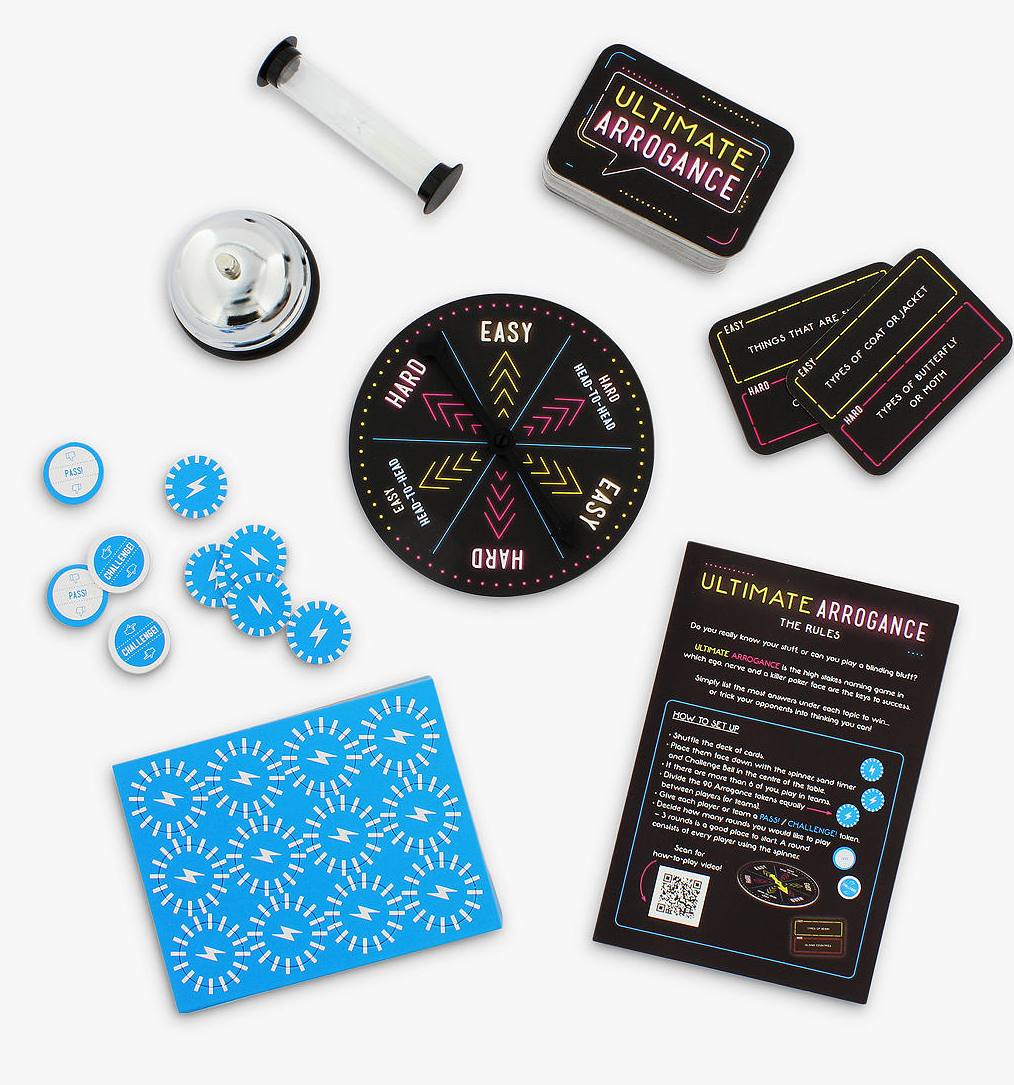 Ultimate Arrogance Board Game – £15 from John Lewis
Put your tokens where your mouth is in this easy-to-learn, high-stakes game of bluffing and deception. For each turn, there is a new topic, and you need to be the most arrogant person in the room to name your list and win the tokens. But be careful! If your opponents think it's just your ego talking, they can ring the bell of arrogance and force you to play. So will you risk it all or play it safe?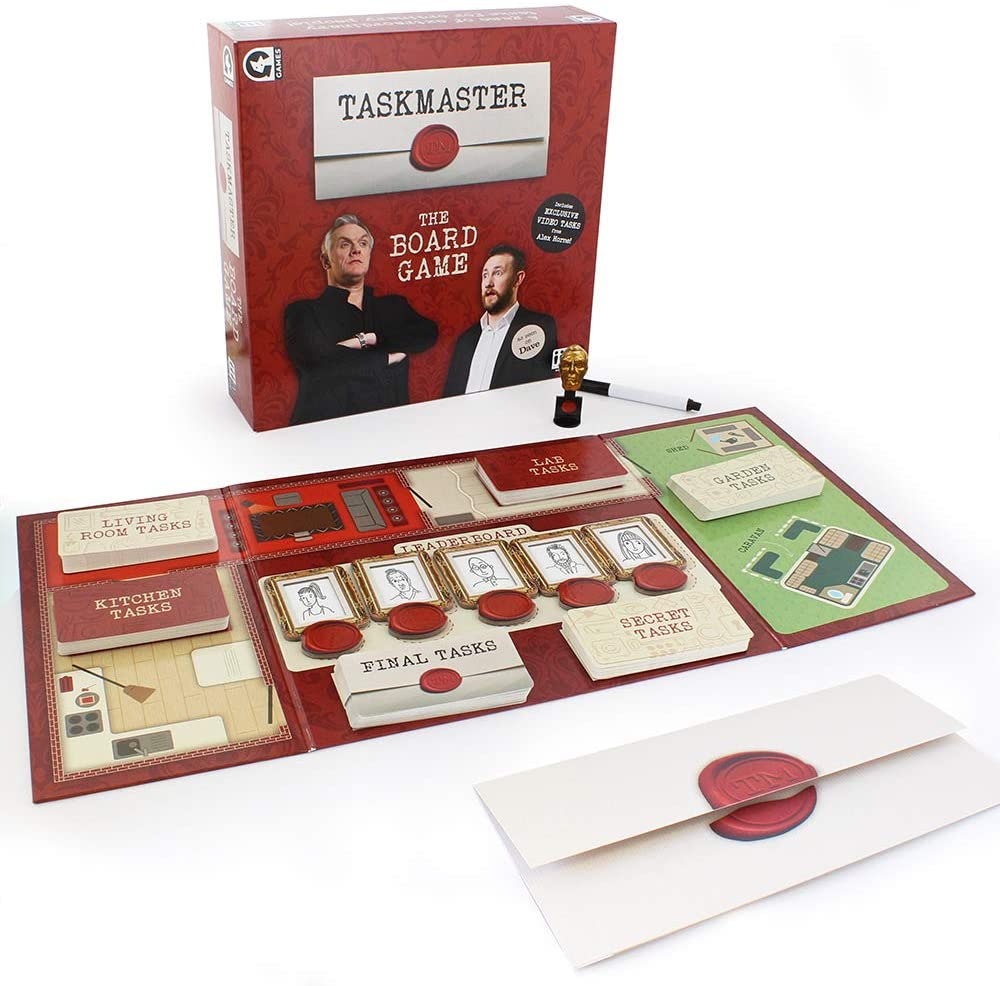 TaskMaster The BoardGame– £19.99 from Amazon 
Based on the BAFTA-winning TV show hosted by the mountainous Greg Davies and his assistant Little Alex Horne, Taskmaster the Board Game brings the very essence of this popular show to the comfort of your own home. Compete with your friends and family in a series of ludicrous tasks to be crowned Taskmaster Champion.
It would not be 2020 without some Pandemic related gift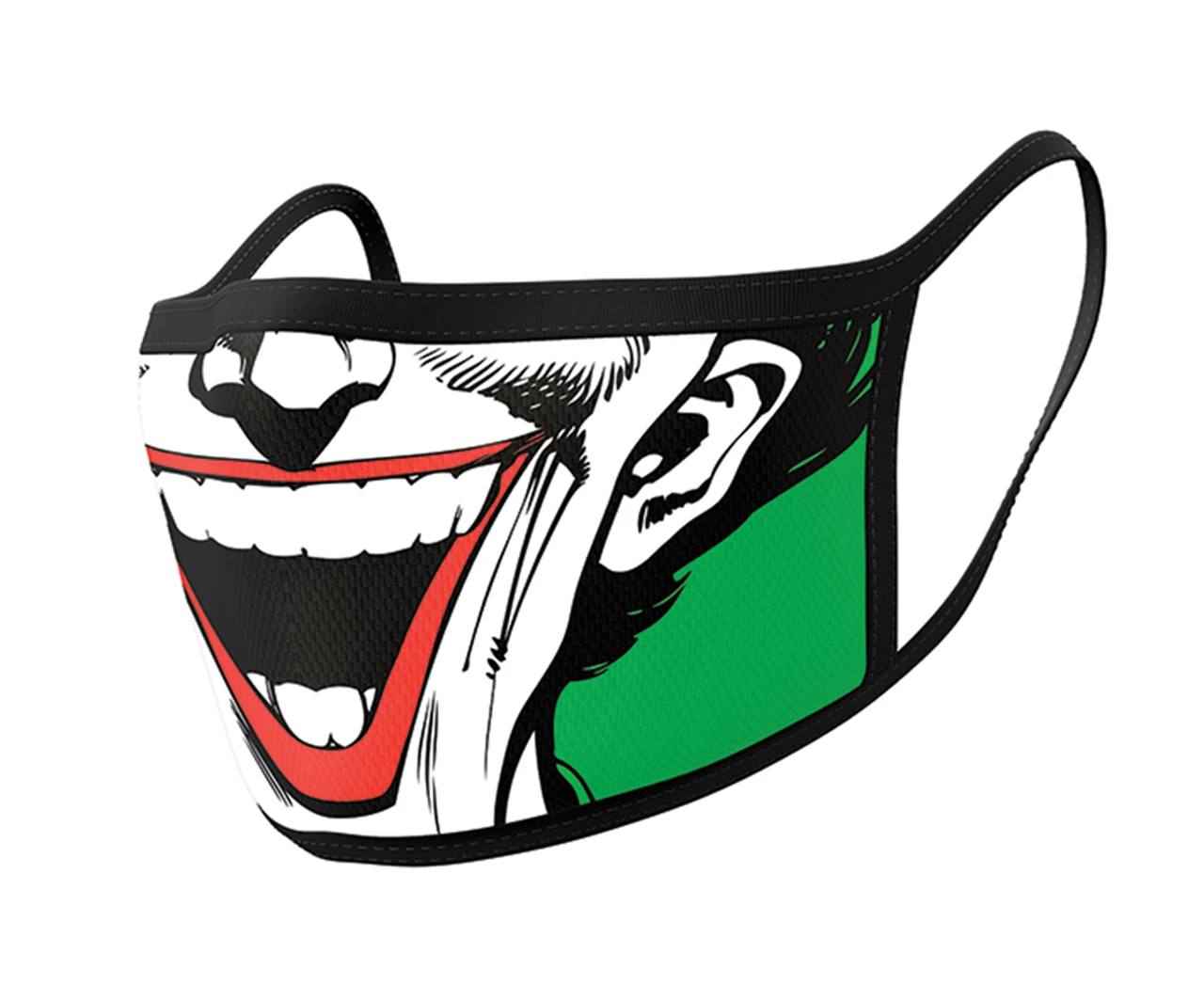 Joker Face Covering –£9.99 from HMV
An officially licensed Pack of 2x Premium Adult Face Covers available exclusively to HMV featuring the Joker face image. Made from 100% Cotton Stretch Jersey Fabric.Reusable and washable protective covering ideal for daily use.
Please let us know in the comments what Secret Santa gift you bought this year and send us a picture on our Instagram page or Facebook Page 
Please keep supporting What Gadget and please share any of our articles