With more of us spending a lot more time watching the latest Netflix show or catching up with the latest from Married at First Sight Australia (You know you watch it!). You might be looking at upgrading the sound system on your TV or it's your first time considering a soundbar. 
Well, let us help you with this review we got sent the latest affordable option that is selling very well on Amazon, in fact, its in the top 10 of Amazon bestseller list for "Soundbar Speakers".  Introducing the Majority K2 150W soundbar with subwoofer available for £79.95 via Amazon
Who Are Majority? 
Majority is a UK consumer electronics brand established in Cambridge in 2012 where they are still based. They offer a wide range of products such as home radios, DVD Players, Smart Speakers and Soundbars. Majority have a claim to fame as they created the world first Alexa enabled DAB radio.
So let's have a look at the Majority K2 Soundbar. 
Design/Features
First impressions of the Majority K2 the design is quite a  stylish soundbar that comes in two colours Black or White. Weight wise it comes in at 3.36kg and size-wise the soundbar is 76.2 x 5.3 x6.9 cm buy it also comes with a free-standing subwoofer that is 19.7 x 19.7 x 28 cm. This soundbar also comes with a built-in radio which is an added extra.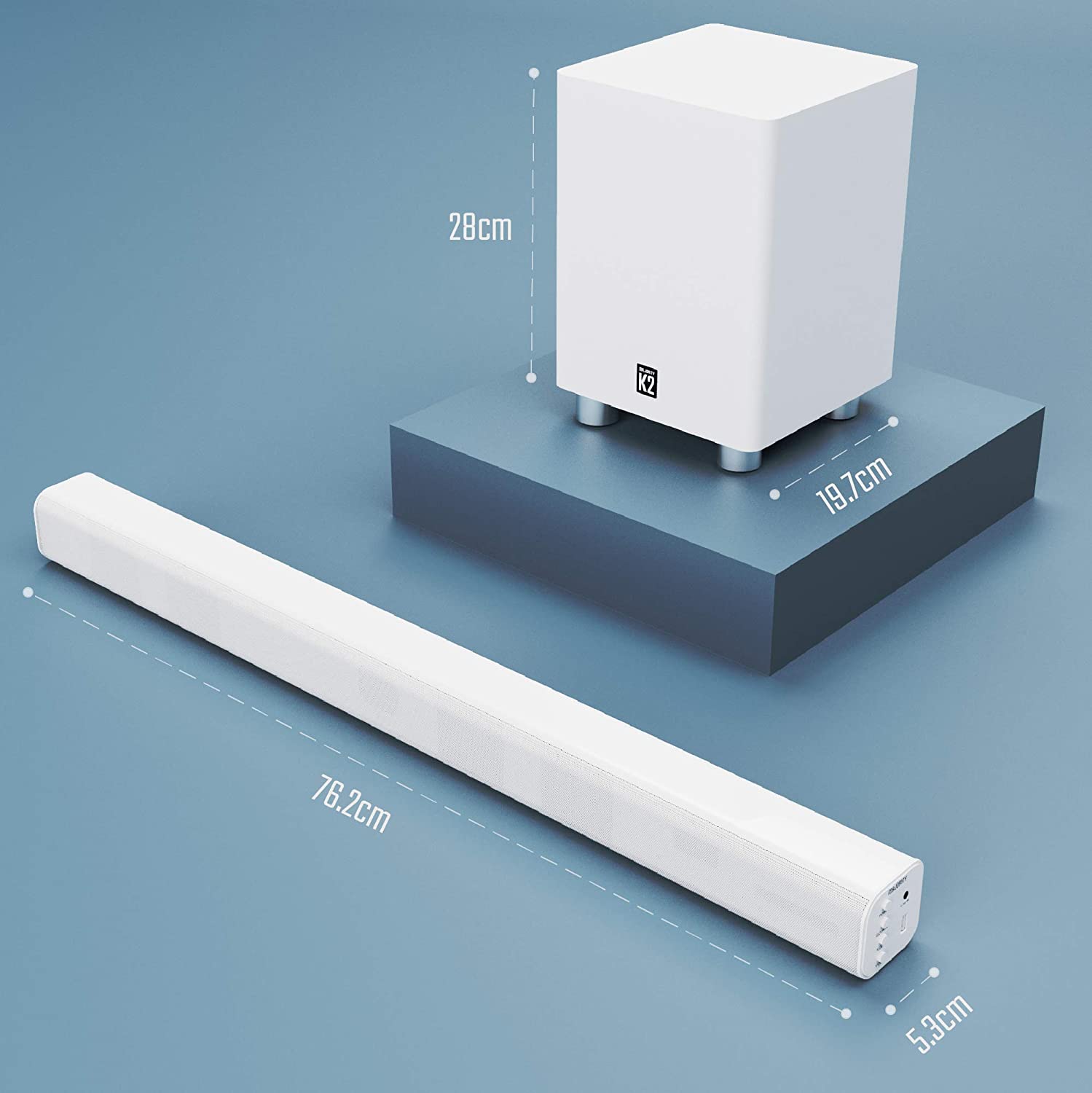 The soundbar will fit under your TV on a stand or can be fitted to the wall and the subwoofer can be placed in the room away from the soundbar to offer that HD surround sound. 
Inside the box, you got the Soundbar, Subwoofer, Remote control, 3.5mm to 3.5mm audio cable, RCA cable & Power Adapter.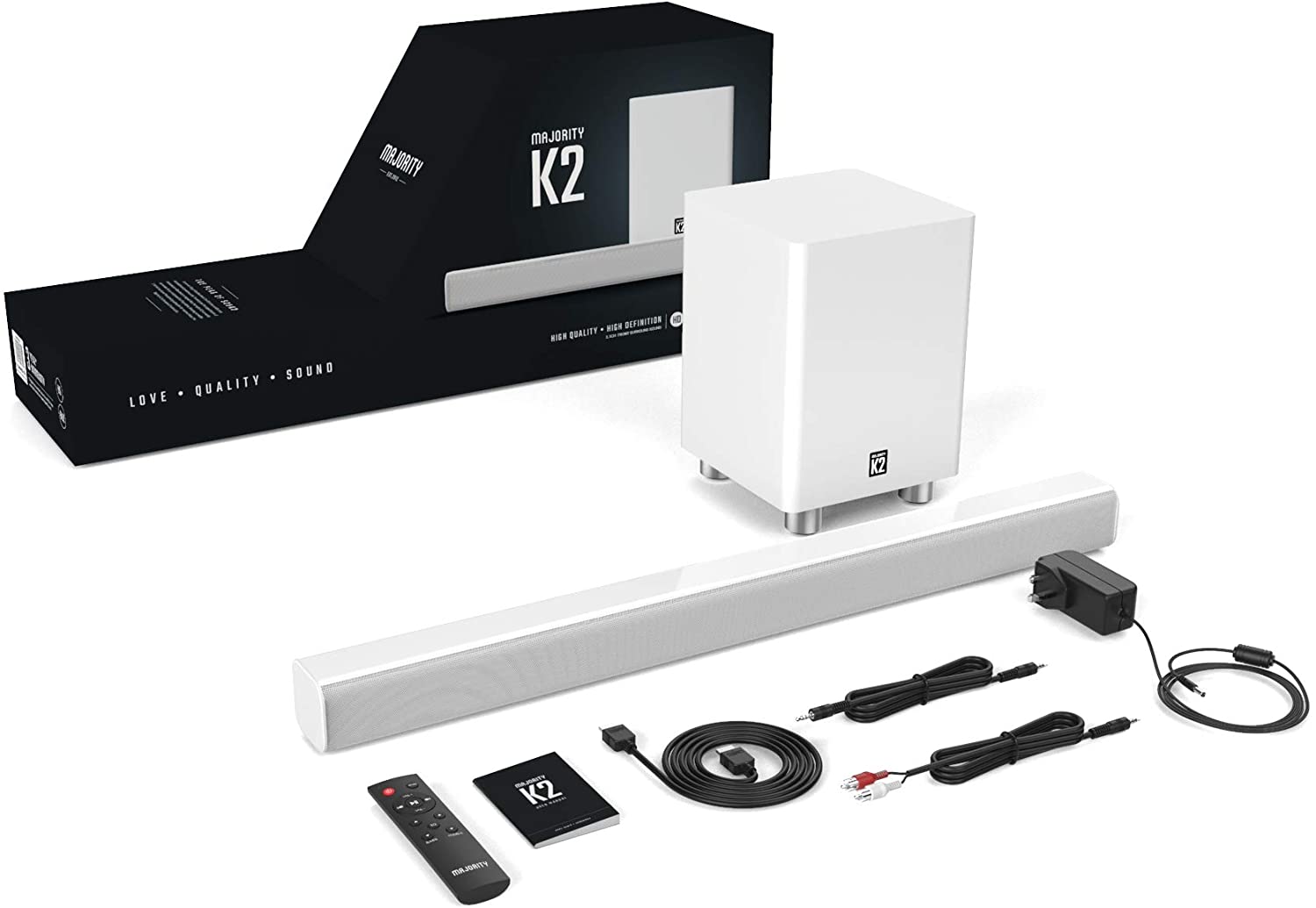 Set up is very easy simply plug in and go as long as you have a sound output on your TV. You can connect it via the RCA audio cable or ARC input to your TV. If you wanted to connect it to an MP3 player you can via the 3.5mm audio link cable. The K2 offers the chance to use multiple connections to fit the user's needs from HDMI, ARC, Bluetooth, USB, AUX. When setting this up HDMI ARC is the best way to control your TV and soundbar from a single remote making it using both devices easier. 
On the side of the soundbar is where most of the controls you have the following: 
Power button

Mode button

Volume controls 

Line In 

USB Function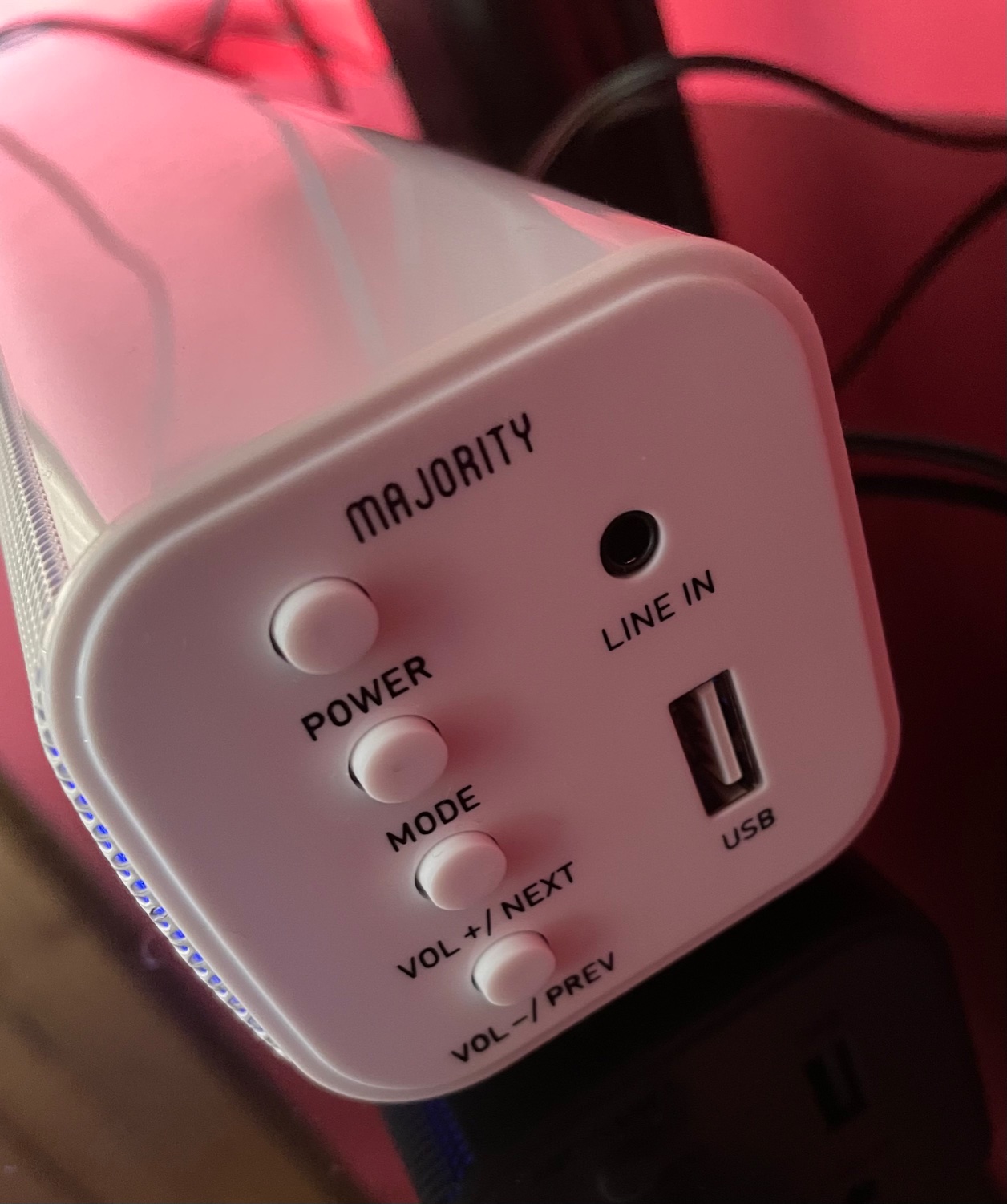 On the back of the soundbar you have the following ports: 
HDMI ARC Input

Subwoofer output

FM Antenna

Optical Input

DC Power Input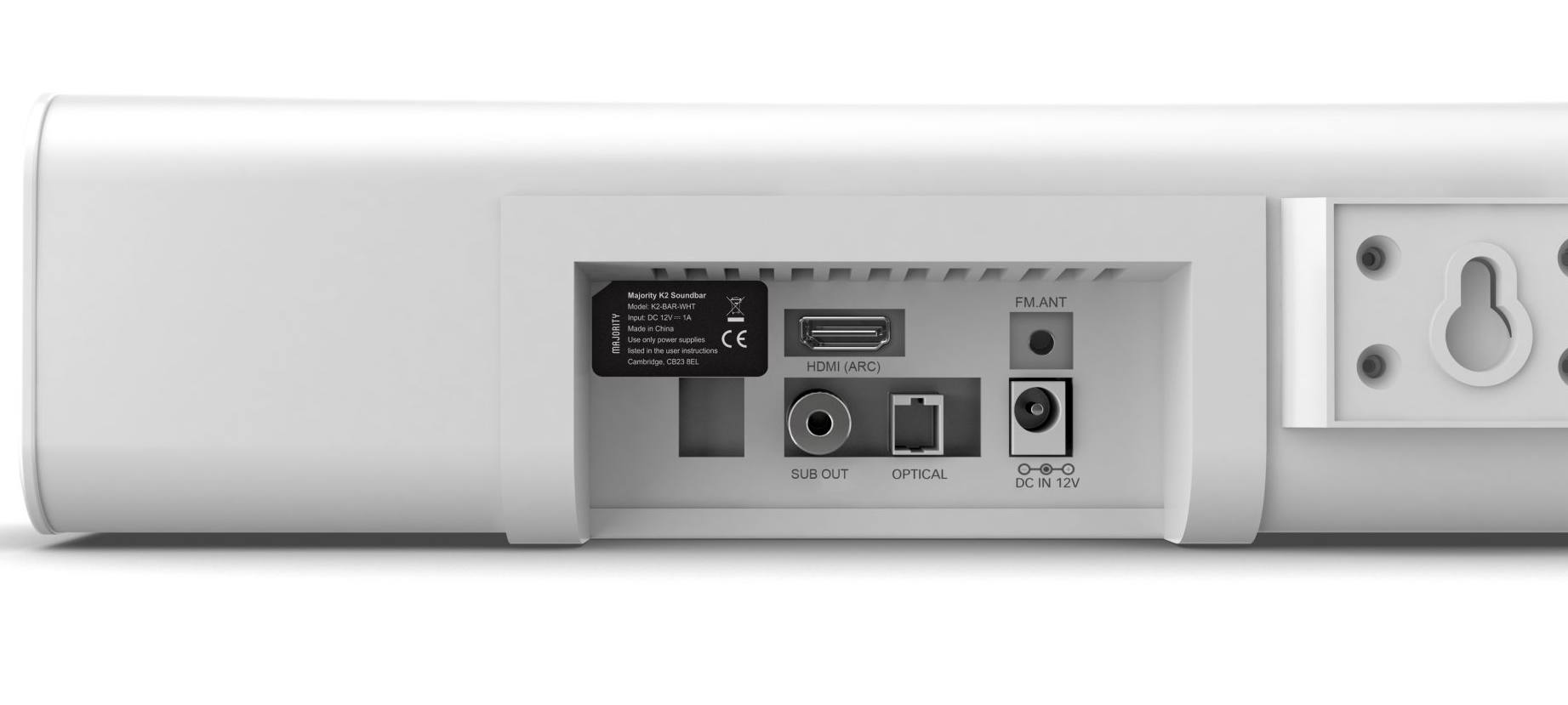 You also get a remote control that offers the following:
Power

Mode (FM Radio) 

Skip backtrack

Skip forward track

Bass Increase & Decrease

Treble increase & Decrease

EQ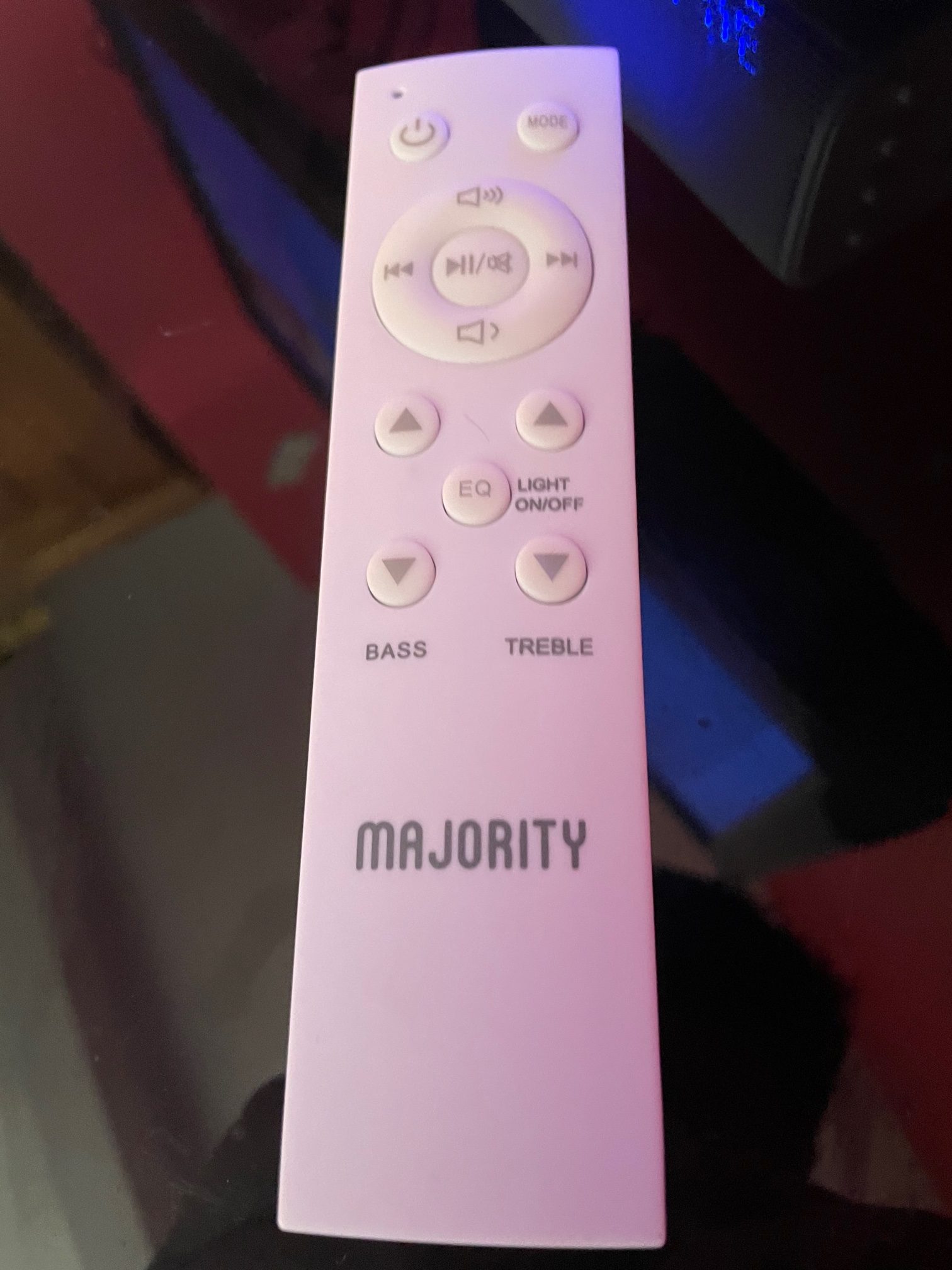 In terms of power, the K2 is run on 120W which is more than others at this price point making this a unique offering.  
Connecting the soundbar and sub-woofer was very easy to do and you can connect them wirelessly. All you have to do is ensure the soundbar is powered and switched on for initial set up. To do this press the power button. Follow by plugging the subwoofer into a power source and turning it on and it should automatically connect via its wireless Bluetooth connectivity.  Just make sure the sub-woofer is not too far away from the soundbar.  
Performance
One of the key factors when buying a soundbar is how it sounds and don't take the fact this soundbar is budget-friendly that the sound quality won't be any good. Majority has made the K2 offer a surround sound that offers an immersive experience that does not cut on quality and allows you to adjust the bass and treble for that extra feel that tries to offer you that home cinema experience and when watching a film like Rambo it can handle the loud explosions that make this film a classic. 
This soundbar offers a 2.1 style that replicates that surround sound setup which is ideal for enhancing the audio experience when watching a film or just an enhancement to your everyday TV sound.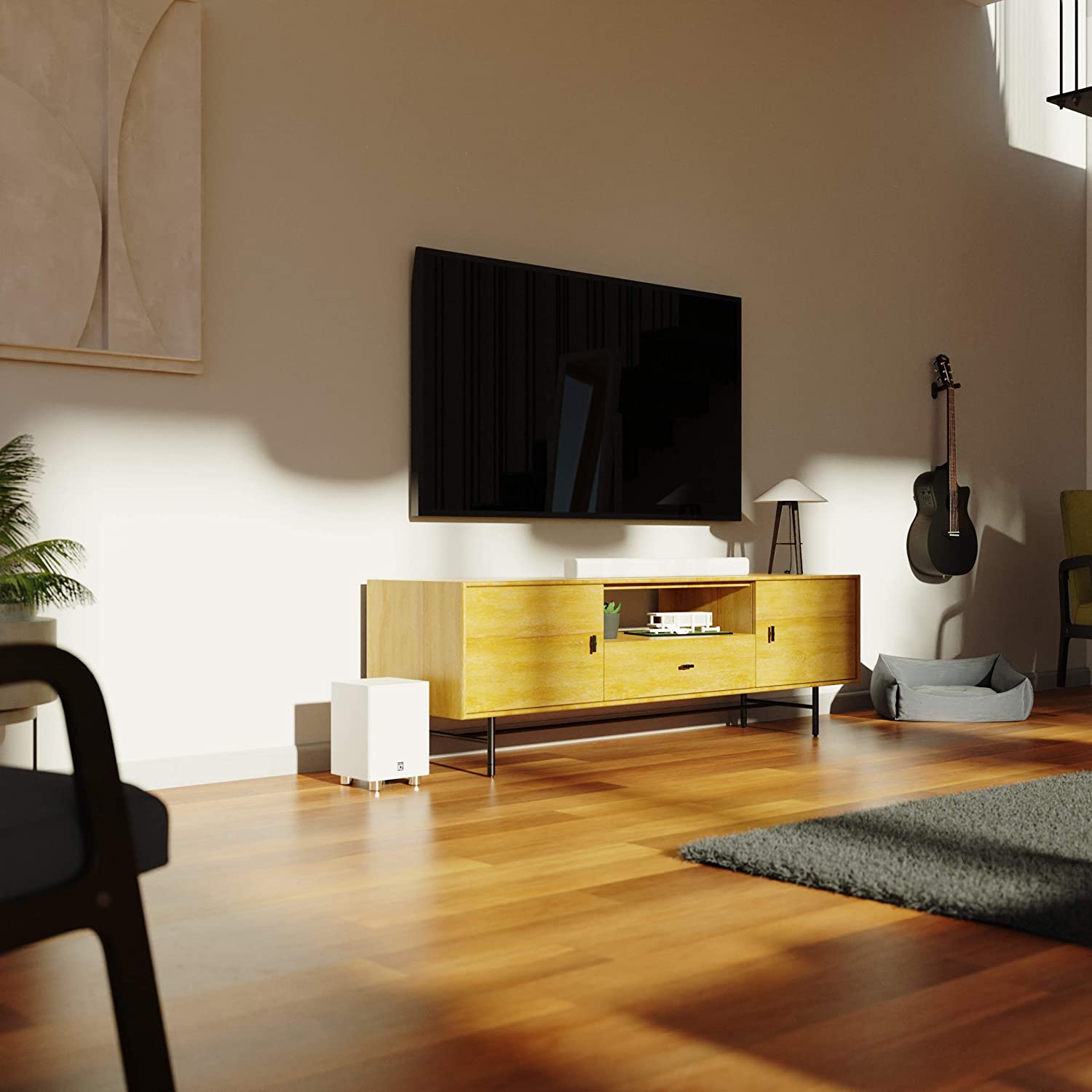 The K2 does also come with a built-in FM Radio which can be switched on via the Mode button on the remote control or via the side of the soundbar. You will have to extend the wire aerial on the back of the panel for the radio to work. If you have trouble getting stations you will need to complete an auto-scan and you may have to adjust the aerial.  I do question the need for having a built-in radio especially with most TV you can switch to a music channel of radio station very quickly which makes you wonder why you need it. 
Verdict
The Majority K2 is a pretty good solid soundbar if you're looking to improve the overall sound on your TV without having to spend the world. It certainly improves the sound and bass quality. What is surprising is how good it improves the overall sound on your TV. Set up of this soundbar takes about 10 minutes to set up and you can start enjoying the sound experience which makes you see why they are so popular on Amazon.  
My only negative is the fact I could not bring this into my smart home set up as it won't connect to your Alexa or Google Assistant set up but apart from that if you're looking for a budget-friendly soundbar with subwoofer, I challenge you to find something better. 
Also, Majority are giving back to the earth so for every soundbar bought they will plant a tree for you so buy enjoying this soundbar your also giving back. Check out Majority Forest for more information.
Product Rating: 
Design: 5.0 out of 5.0 stars 5.0     
Features: 4.0 out of 5.0 stars 4.0  
Performance: 5.0 out of 5.0 stars 5.0
Value for Money: 5.0 out of 5.0 stars 5.0   
Overall Rating: 4.7 out of 5.0 stars 4.7 – 4.75 Stars      
The Majority K2 Soundbar with Subwoofer – Available for £79.95 via Amazon.  
Thanks for reading this review, please continue to support us and check out our other reviews and follow us on Social media: Facebook, Twitter,  Instagram, Linkedin and don't forget to sign up for our newsletter below.