The Sennheiser HD 450BT costs £159 from the Sennheiser website
Overall Performance: 4.6 out of 5.0 stars4.6. 
Sennheiser is one most well-known headphone brands on the planet. You come to expect excellent audio quality with a design that speaks for itself. My favourite pair of Sennheisers has to be my momentum 3 wireless. So when the Sennheiser HD 450BT arrived I was looking forward to seeing what this mid-range pair of ANC Headphones are like. First impressions they have understated design they look smart. However, it was the control layout that brought me with a bit of dread.
The HD 450BT comes in two colours black or white and costs £159 from the Sennheiser website.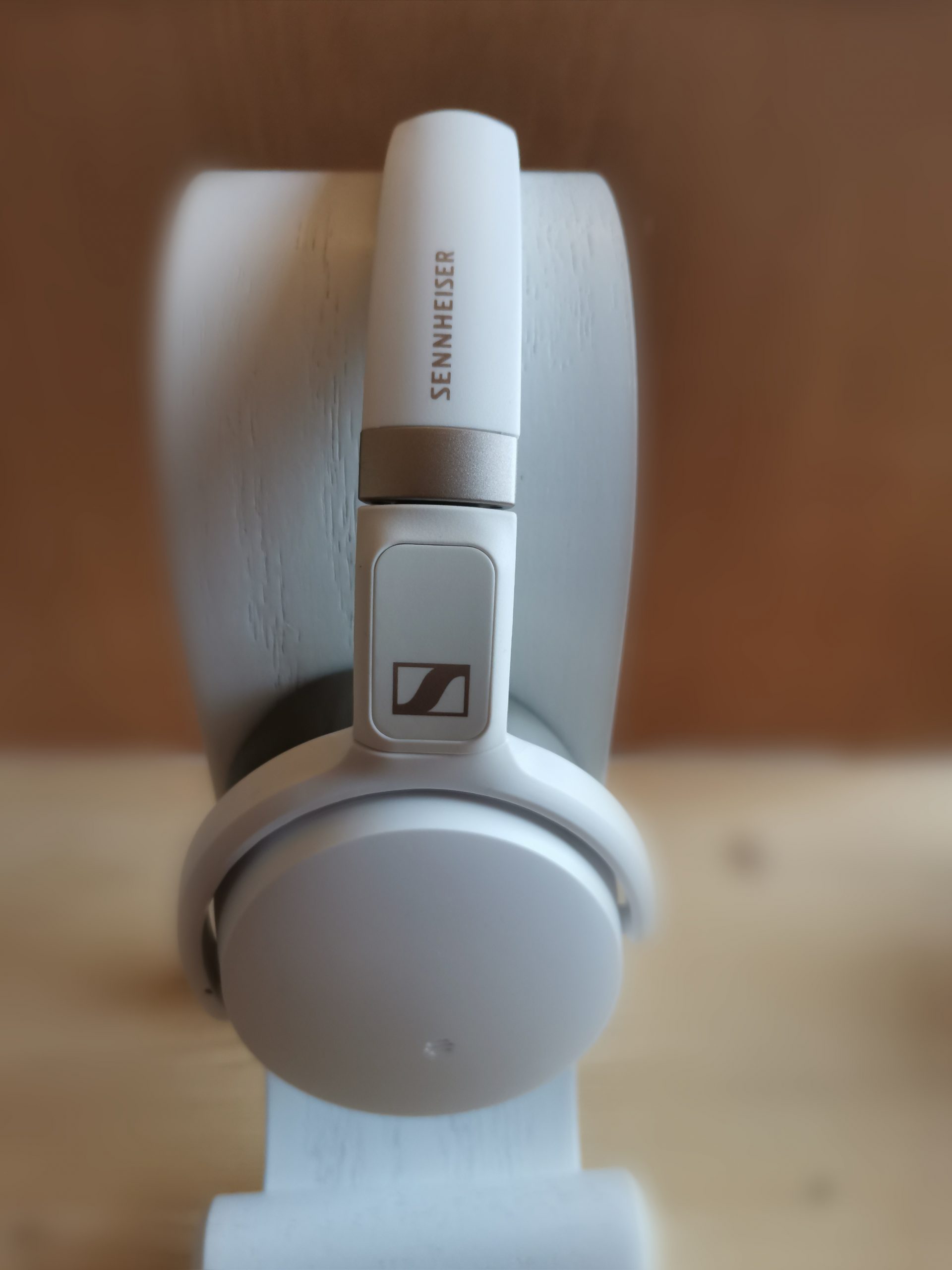 Design
The Sennheiser HD 450BT are perfect for those looking for a pair of minimalist headphones with no fancy lights or chrome all over them. These headphones can be folded making them perfect for keeping them in your bag. They also come with a fabric carry case allowing you to keep them safe. Also in the box is a USB-C charging cable and 3.5mm audio cable.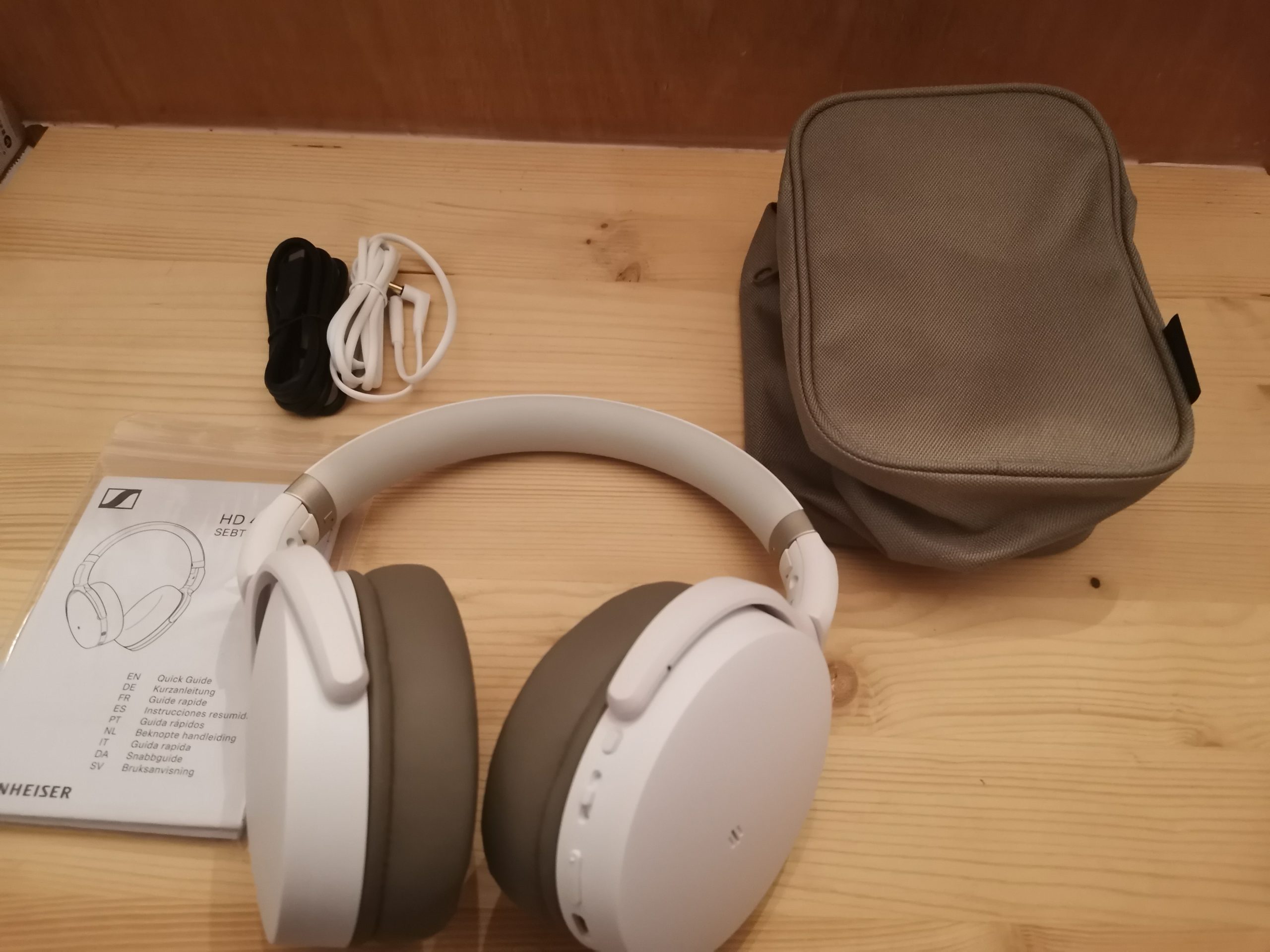 The plastic construction of these headphones does make them feel a little cheap looking and less premium then what am used to from Sennheiser. Apart from the plastic being used, they are very light and comfortable due to the ergonomic shape of the ear cups. The cups come with a nice amount of padding but I did feel a little clamping sensation after a good few hours of use but it was not unbearable.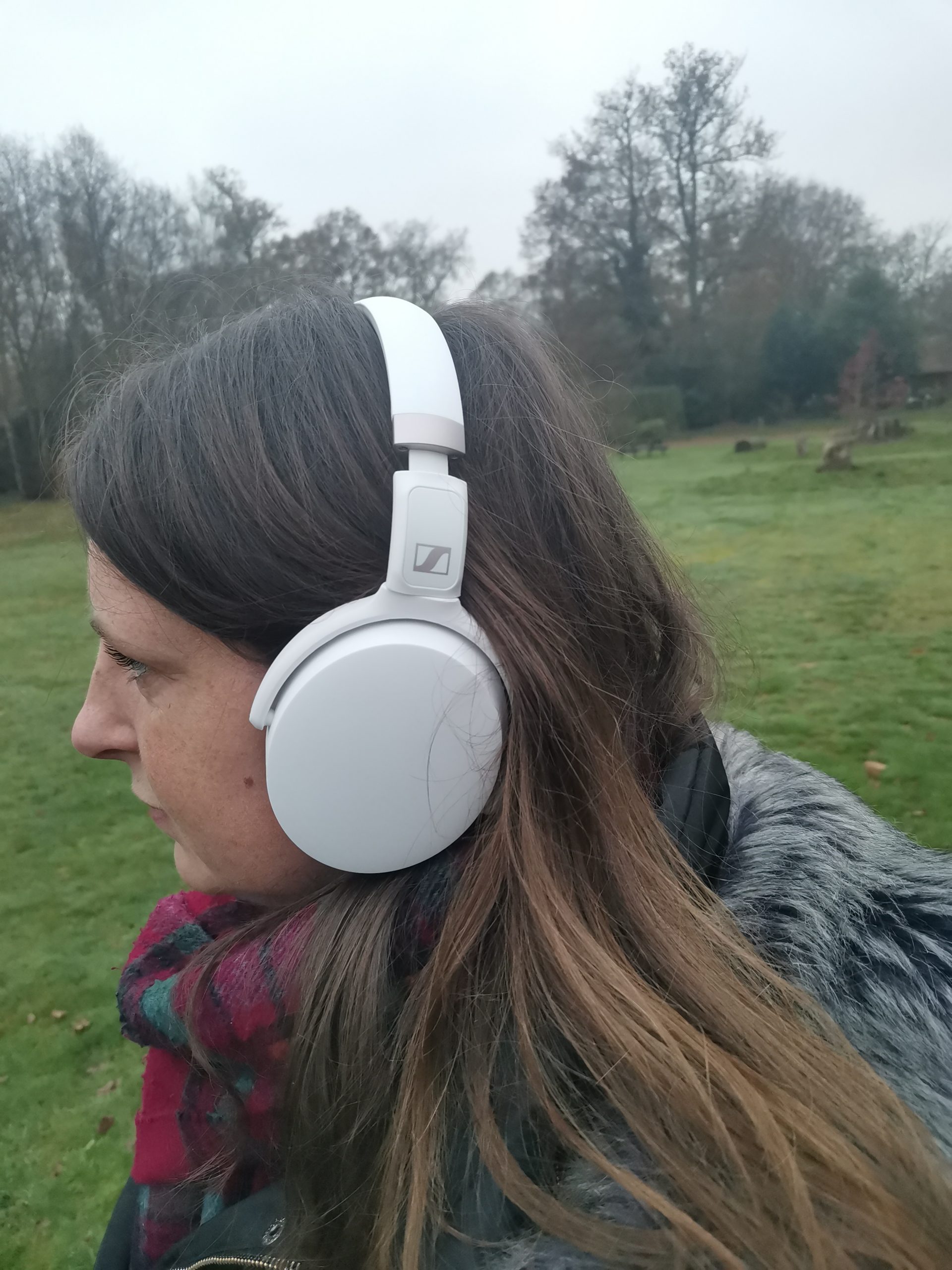 Moving to the controls on these headphones you have a quite a few to remember starting from the closest to the headphone frame you will find the voice assistant button under that you will find a slider this as the following controls: 
Play/Pause

Trach control 

Call answering
Under that, you have a volume control that with a suitable press you can increase or decrease volume. Under that you have the USB-C port and 3.5mm jack then you have the power button which doubles up as the ANC switch.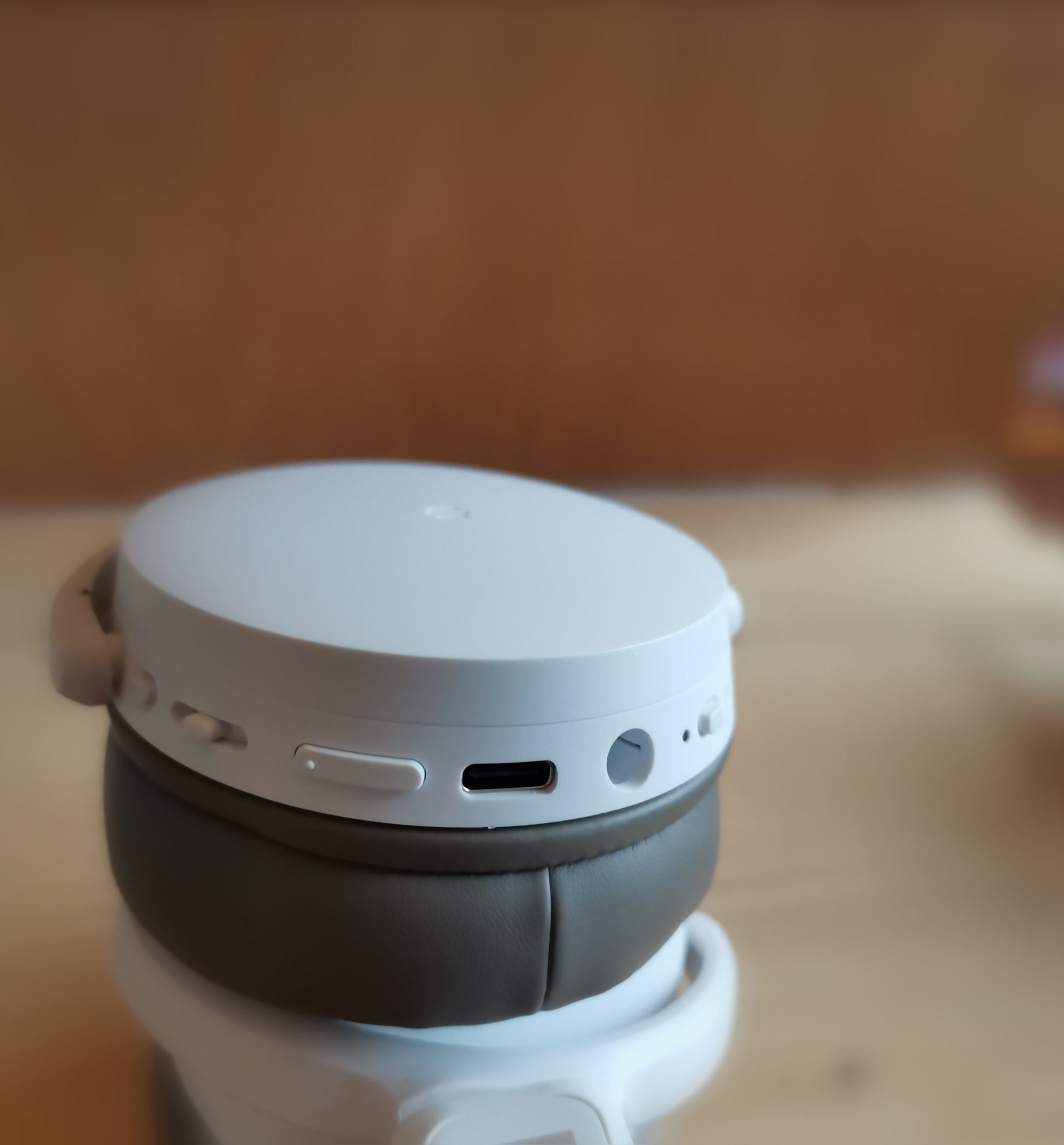 What I found quite difficult was to remember all the controls it did take a good few days of use to learn what each button or switch did.  Here is a quick guide as to what each thing does:
Tap and hold the power button for two seconds to turn the headset on/off.
Press the power button once to toggle noise cancelling on/off.
Press the voice assistant button (closest to the headphone yoke) to talk to your virtual assistant.
Slide the switchback (located just below the voice assistant button) to skip back a track.
Slide the switch forward to skip to the next track.
Press the switch like a button to pause or resume playback.
Press the volume rocker up or down to adjust media output.
Depress the switch button once to answer or end a call.
Press and hold the switch button for two seconds to place a call on hold.
Features
Moving onto the features of the HD 450BT they come with 30-hour battery life however with ANC on this tends to drop to about 27 hours of use which is still very good for a pair of mid-range headphones. You can check the battery life if you have downloaded the Sennheiser smart control app.  Recharge time is 2 hours and you are given a USB-C cable to recharge them. They are not Qi-compatible so no wireless charging is offered. 
The Sennheiser smart control app allows you to adjust the EQ and also update any firmware.  When adjusting the EQ you can customise the bass and treble which allows for some more beefy bass or some top end but be careful you do not adjust too much. 
These headphones also offer the following codec AAC, aptX and aptX low latency that supports syncing up audio and video when using your mobile phone. You also get Bluetooth 5.0 and throughout the testing, they did not drop out once which is what you want from your headphones.
How does the ANC Stand? 
The ANC of these headphones only has an ON/OFF switch which is located on the right cup. Using the ANC it seems decent at blocking out low unwanted noises but some higher tones you might want to remove it was not as great. For example, low-level street noise is completely gone but a busy road outside Kings Cross station the loud road traffic can still be heard. The level has been reduced but you can still hear that noise which was a little disappointing but for the price, you can't moan too much. The ergonomic shape of the earcups offers passive isolation which does a great job of assisting the ANC. Make sure your headphones are snug and don't leave any gaps and that passive isolation will work perfectly. 
Audio Quality
If I had to quickly describe the audio quality of HD 450BT I would say they are smooth, balanced and easy listening. 
These headphones offer a rich balanced sound and when listening to anything from "Tim Minchin The Absence of You" or something more upbeat like "The Pussycat Dolls When I Grow Up" they offer a full-bodied sound.  Some songs do bring out the midrange to feel a little neutral. However, trying something with electric guitar sounds like "Prince Purple Rain" and Sennheiser takes me to bass heaven. The clarity provides an amazing instrumental.  The vocals sit centre stage and carry a decent detail without being too much to handle.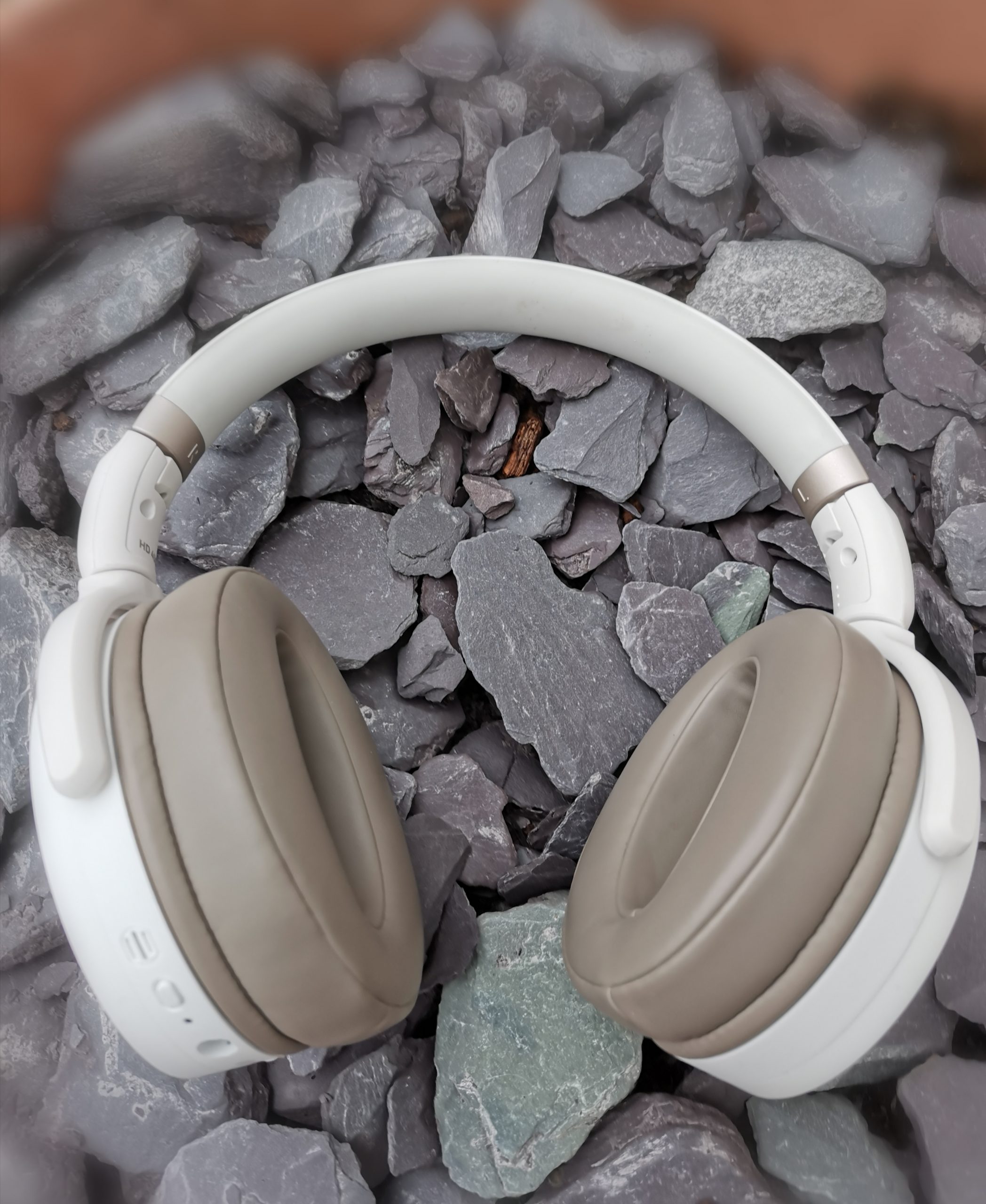 If you listen to Podcasts then the HD450BT is a very good option. I am a WWE Podcast fan and these headphones offer a clear sound without any hiss to the recordings and the vocals come out clear without any distortion. Switch on the ANC and the overall sound is improved with the podcast sounding much clearer 
These headphones also allow you to make calls with the in-built microphone now as most of us are doing a lot of Zoom and Microsoft due to 2020 being somewhat a unique year.  The microphones amplify bass notes which can be a problem as the speaker is a little close to the microphone makes taking calls a little problematic.
Verdict
The Sennheiser HD450BT are a good pair of mid-range headphones especially for those looking for a simple looking pair of headphones with a big battery and decent sound quality and you're a bass loving fan you won't regret making this purchase. 
The Sound Profile will appeal to most users including the bass fans in the room. 30-hour battery life will keep you entertained for hours.  
The negatives I have with these headphones the button layout feels a little busy for me and when you want to cut off a call you do second guess how to do that and I have found myself switch tracks instead of increasing the volume which is a little annoying. I also found the frame of these headphones not very flexible which did mean sometimes you suffer from a clamping sensation after long use but this was only occasional at £159 you would expect something a little more premium. My last negative with these headphones is the lack of fast charging It takes 2 hours to charge these headphones.
 If you can look past these issues you have a pair of headphones with great battery life, very good sound quality and an ANC that will block most unwanted noise out these are a very good option. 
Product Rating: 
Design: 4.0 out of 5.0 stars4.0.
Features: 4.0 out of 5.0 stars4.0.
Audio Quality: 5.0 out of 5.0 stars5.0.
Battery Life: 5.0 out of 5.0 stars5.0.
Value for Money: 5.0 out of 5.0 stars5.0.
The Sennheiser HD 450BT costs £159 from the Sennheiser website
Overall Performance: 4.6 out of 5.0 stars4.6. 
Thanks for reading this review, please continue to support us and check out our other reviews and follow us on Social media: Facebook, Twitter,  Instagram & Linkedin