The Tech Energi® TE100 PD Power Bank – £46.96 from Techenergi.com
Mobile accessory brand Tech Energi®who are most known for their range of durable charging cables have expanded into the powerbank market. I guess most could see this coming as it seems like the most logical next step in their business. 

The latest from Tech Energi® is the TE100 PD this powerbank comes in two variants 5000 mAh & 10,000mAh power banks. In this review, we have been lucky to have been sent the 10,000mAh power bank. This power bank costs £46.96 via the Tech Energi website 
This power bank is a universal power bank meaning it will let you charge most phones IOS or Android devices, Tablets, Smartwatches, Digital cameras, Bluetooth speakers or portable gaming consoles.  This power bank is not very big in size its the following size: 79.5mm x 58.8mm x 26.5mm (LxWxD) and fits in the hand with ease.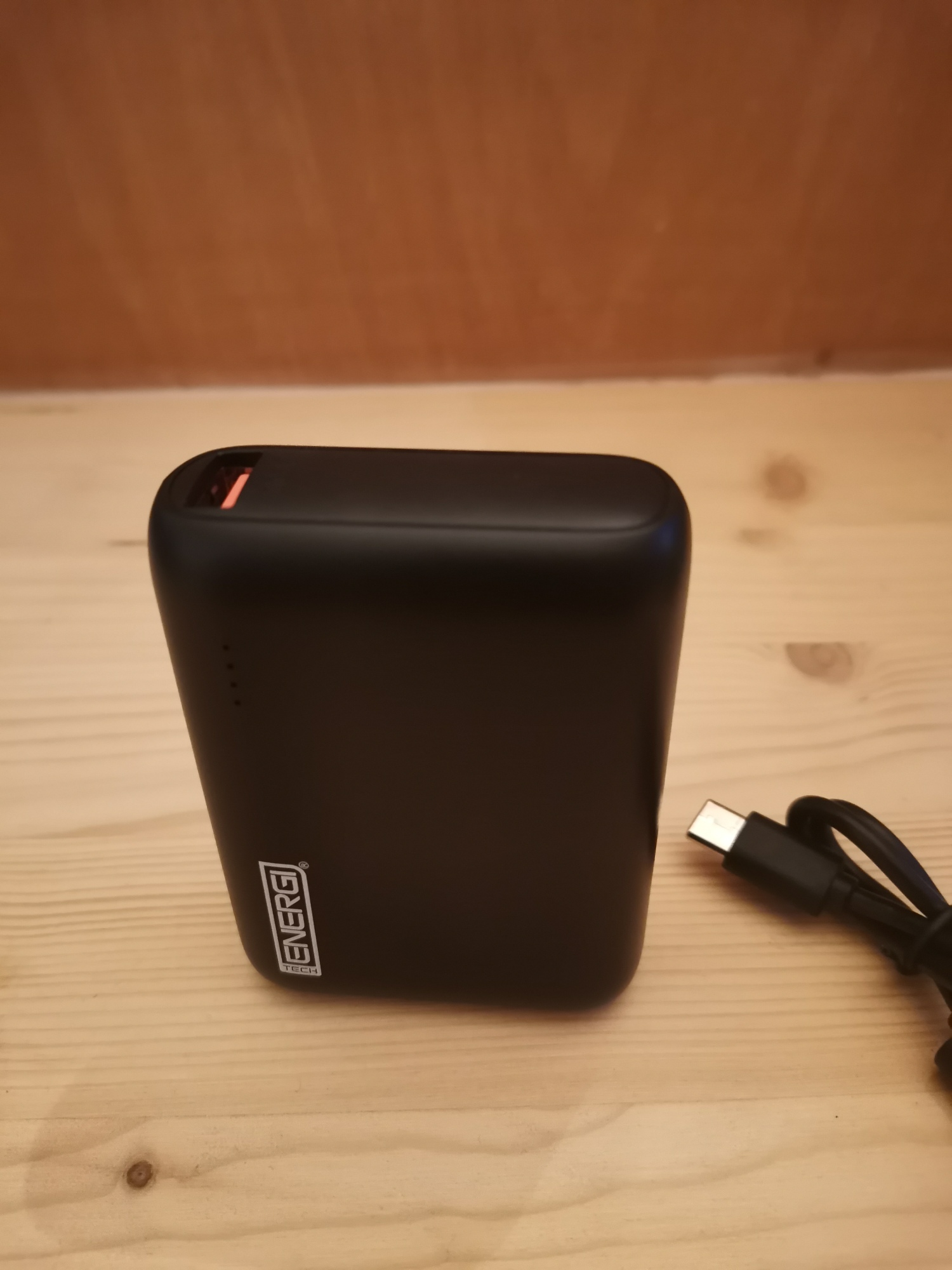 On the front of the powerbank, you have the Tech Energi® logo and above that, you have 4 LED indicators which show you how much battery life is stored in the powerbank. You then have the touch indicator on the side which lets you know how much power you have to use with the use of the LED's at the front.  Now this power bank allows you to use charge two devices at once due to a USB-A port at the top and a USB-C in/output at the bottom of the charger. 
Now if you are going to charge your phone you would mainly use the top USB-A port as most of us with have a charging cable for our device. The bottom port is normally used to charge the power bank with the USB-C cable that is included. Now you can also use that port to charge a device if you wanted to charge two devices. I did this when I charged both my Honor 20 Pro & iPhone 12. It charged both devices very well.
The Powerbank comes with quick charge 3.0 and supports Qualcomm QC 3.0. When testing this charger power bank it charges your device 3x times as fast compared to charging from the mains. This power bank offers an iPhone 3.5 full charges and you would get a similar number of charges if you charged an Android. 
The TE100 PD power bank also comes with short circuit and overload protection meaning you will not have to worry when charging your devices as when your device has been fully charged the powerbank will automatically switch off. When the time comes to recharge this power bank it will take 4 hours to recharge once recharged the LEDs will stay on until you have charged the power bank.   
Tech Energi also provides you with a drawstring bag and USB- C cable and user guide.

Overall Tech Energi has produced a very good charger that allows you to charge two devices at once. The inclusion of the USB-C in/Output makes me feel this power bank is a bit more suited to devices with a USB-C port which is not a bad thing as even the new iPhone comes with a lightning to USB-C cable. 
This power bank from Tech Energi is an excellent option for those who want power on the go but you will need to carry a charging cable with you as this power bank does not offer wireless charging. However, for a charger with quick charge that can give you 50% power in under 30 minutes, this is a solid option if you're looking for a power bank you can just slip in your bag without having to worry. 
Product Rating: 
Overall Rating: 5.0 out of 5.0 stars 5.0
The Tech Energi® TE100 PD Power Bank – £46.96 from Techenergi.com
Thanks for reading this review, please continue to support us and check out our other reviews and follow us on Social media: Facebook, Twitter,  Instagram & Linkedin