The Technaxx Disco Mobile Auto Charger – £24.99 from Amazon
Overall Rating: 5.0 out of 5.0 stars 5.0  
We get sent all sorts of tech to review but when German tech brand Technaxx sent me there disco mobile auto charger it got me intrigued. If someone said to me you could have a disco in your car I would have laughed at them. Then 2020 come along with the COVID-19 virus and nightclubs are now a distant dream. So Technaxx has come up with a solution they have created an in-car charger with a difference.   
This product allows you to twist off the cigarette charger part and use the top half as a disco light that changes colour to the beat of the music. This is perfect for these who wanted these party vibes on the beach or when we all been allowed to have a socially distanced gathering in the garden. Just remember the Disco Light Auto Charger does not IP rating so keep it away from that swimming pool we all bought for the garden.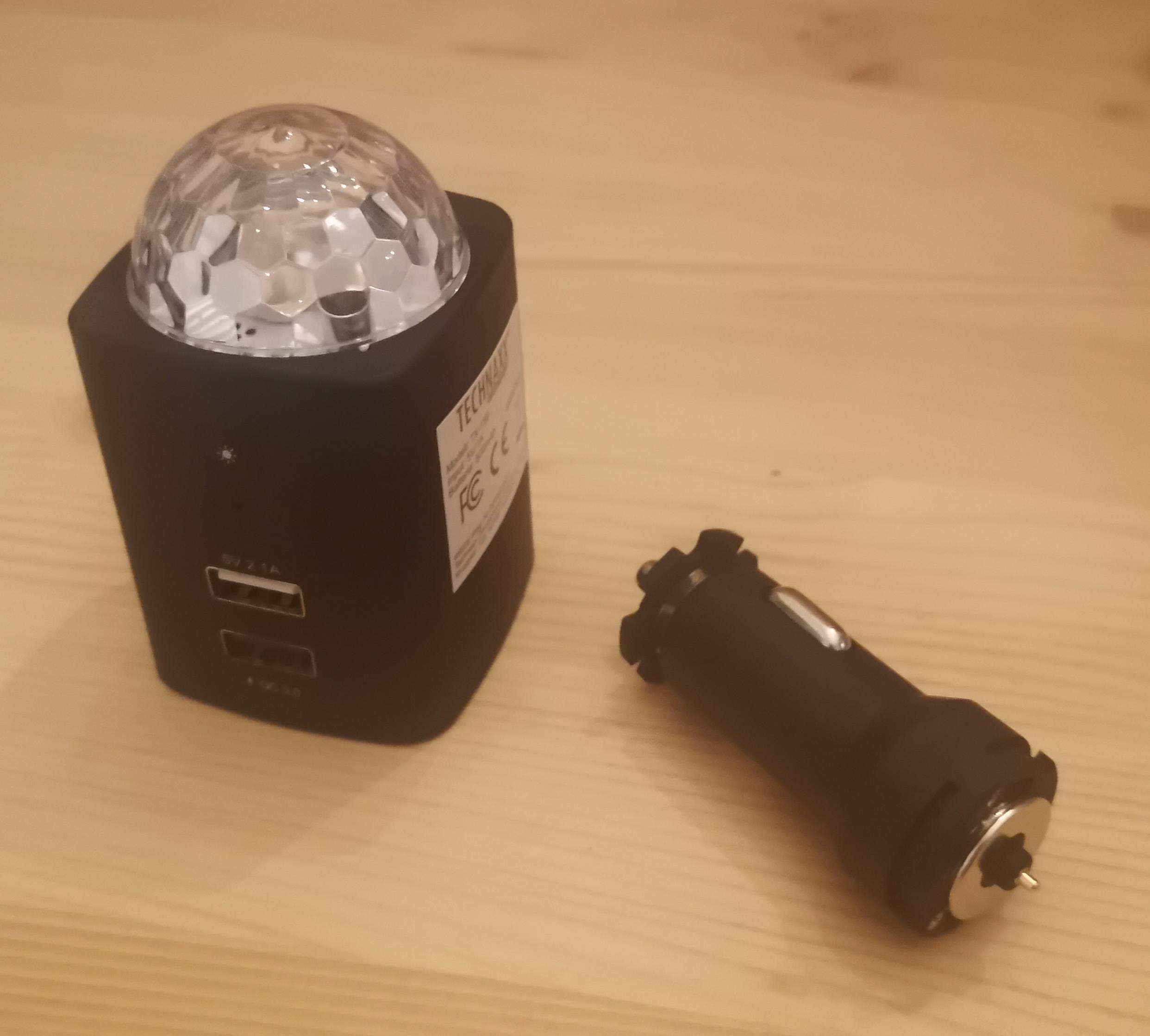 The actual charger part offers the chance to charge multiple devices at once, for example, you and your other half both need to charge your phones this device allows you to do just that. This device offers USB-A, USB-C & QC 3.0. This auto charger allows you to charge anything your phone, tablet, headphones anything that needs charge via USB. The quick charge option allows you to get 80% battery life in under 30 minutes and it does this with 2.5 A output.  This charger is lightweight at 74g and is not massive it's only 47 x47 x 137mm (LxWxH)  
The disco part comes with an 800mAh built-in rechargeable which allows you to take the disco part anywhere you want to get the party started. The Disco light flashes red, green and blue and a single charge offers 4 hours of use.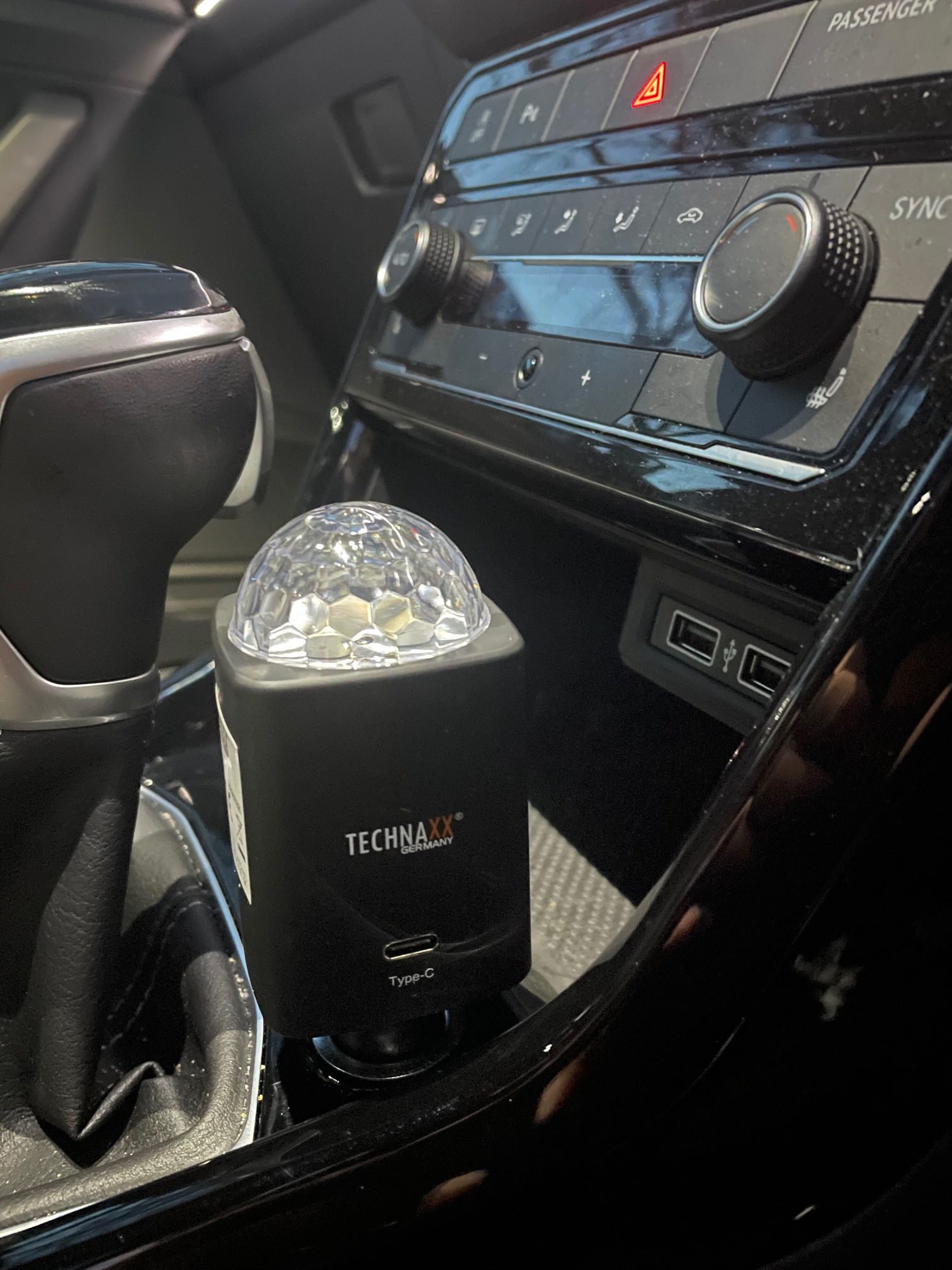 How do you use it? 
Inside the car simply plug the TX-159 into the cigarette lighter and plug in your USB cables from your device to the TX-159 and start charging. To use the disco light, not in the car simply separate it from the cigarette lighter socket by holding the disco light and twist the cigarette lighter part clockwise.
To Switch on the disco light your see a button above the USB-A & QC 3.0 port that has an image of the sun press that 3 seconds then the disco light will switch on.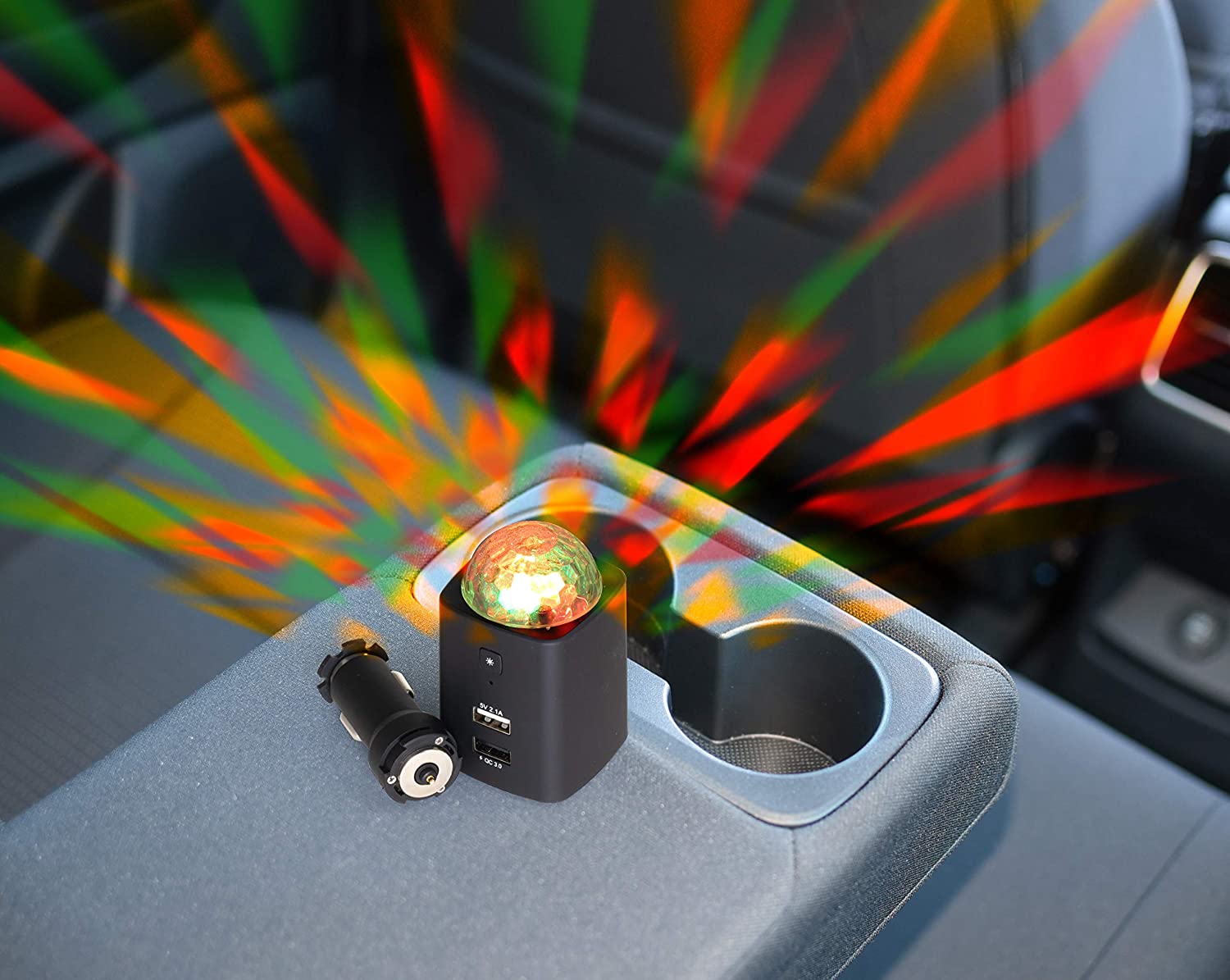 Verdict 
Who would have thought an in-car charger needed a disco light but it works its a fun product that also offers a practical use in charging multiple devices at once. For £24.99 from Amazon its a great little product and puts a smile on your face in a year that has proven to tough at times to smile. 
Product Rating: 
Overall Rating: 5.0 out of 5.0 stars 5.0  
The Technaxx Disco Mobile Auto Charger – £24.99 from Amazon
Thanks for reading this review, please continue to support us and check out our other reviews and follow us on Social media: Facebook, Twitter,  Instagram & Linkedin