The Technaxx TX-SW6HR Smartwatch £44.99 from Amazon
Overall Rating : 4.0 out of 5.0 stars 4.0
The second fitness wearable we have been sent via German brand Technaxx is the TX-SW6HR smartwatch.  First impressions feature-wise it has all the features you get from the TX-HR7 fitness tracker we have recently reviewed. Such as Pedometer, Sports Tracker, Sleep Monitor, Alarm, Oxygen blood monitor, Blood Pressure, Heart Rate & Body Temperature.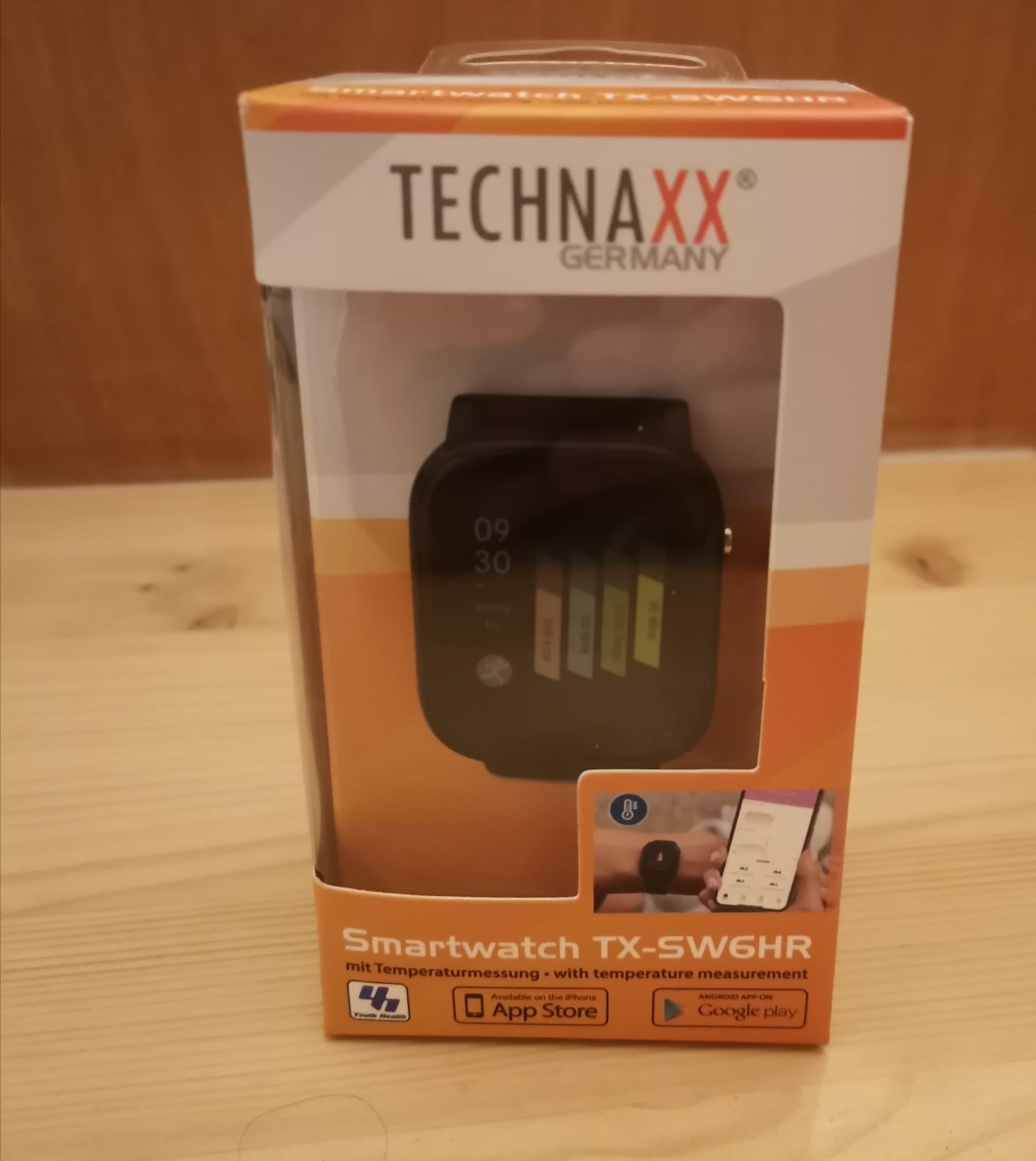 Design
The main difference is the look of a watch design and comes with a 1.4-inch full-colour display, touch screen with a small aluminium button on the side that allows you to wake up the watch.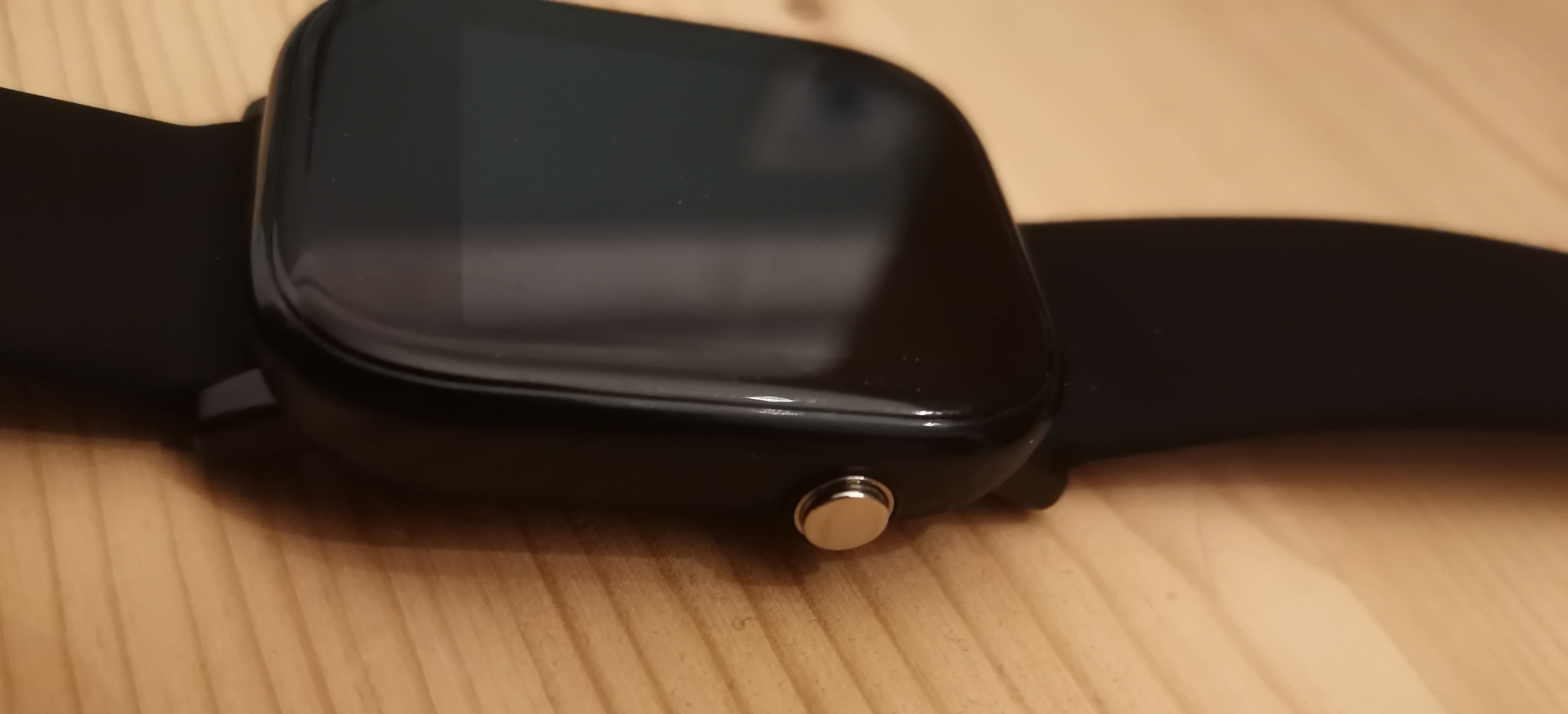 On the back of the watch, you have 2x charging pins, heart rate sensor & Thermometer sensor.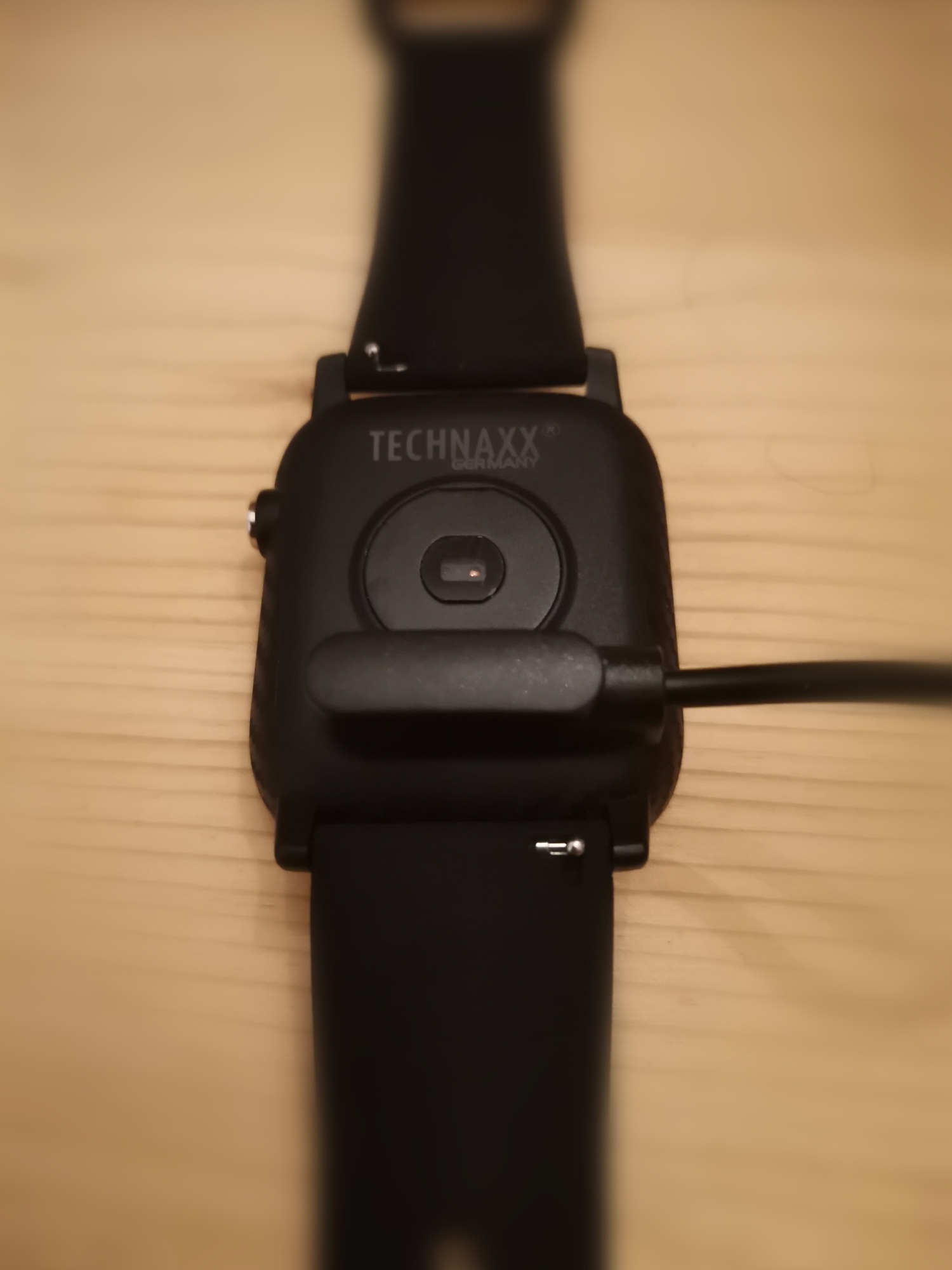 The Smartwatch charger is the two-pin magnetic charger similar to the Huawei Watch fit we reviewed recently. Make sure before you turn the smartwatch on you give it a full charge and that takes 1 hour to fully charge.  The battery in this smartwatch is a 190mAh Lithium-Polymer battery.  This smartwatch just like the TX-HR7 offers 5 days of use from a single charge and comes with 15 days standby. This is all finished with a silicone watch strap that can be changed for other watch straps you can buy from 3rd party sites. This watch is IP67 rated meaning its 100% protected against dust, sand and waterproof for up to 30 minutes in 1 meter of water.  
The main difference between the tracker and this smartwatch is it has 4 different screen displays to offer you something a little different.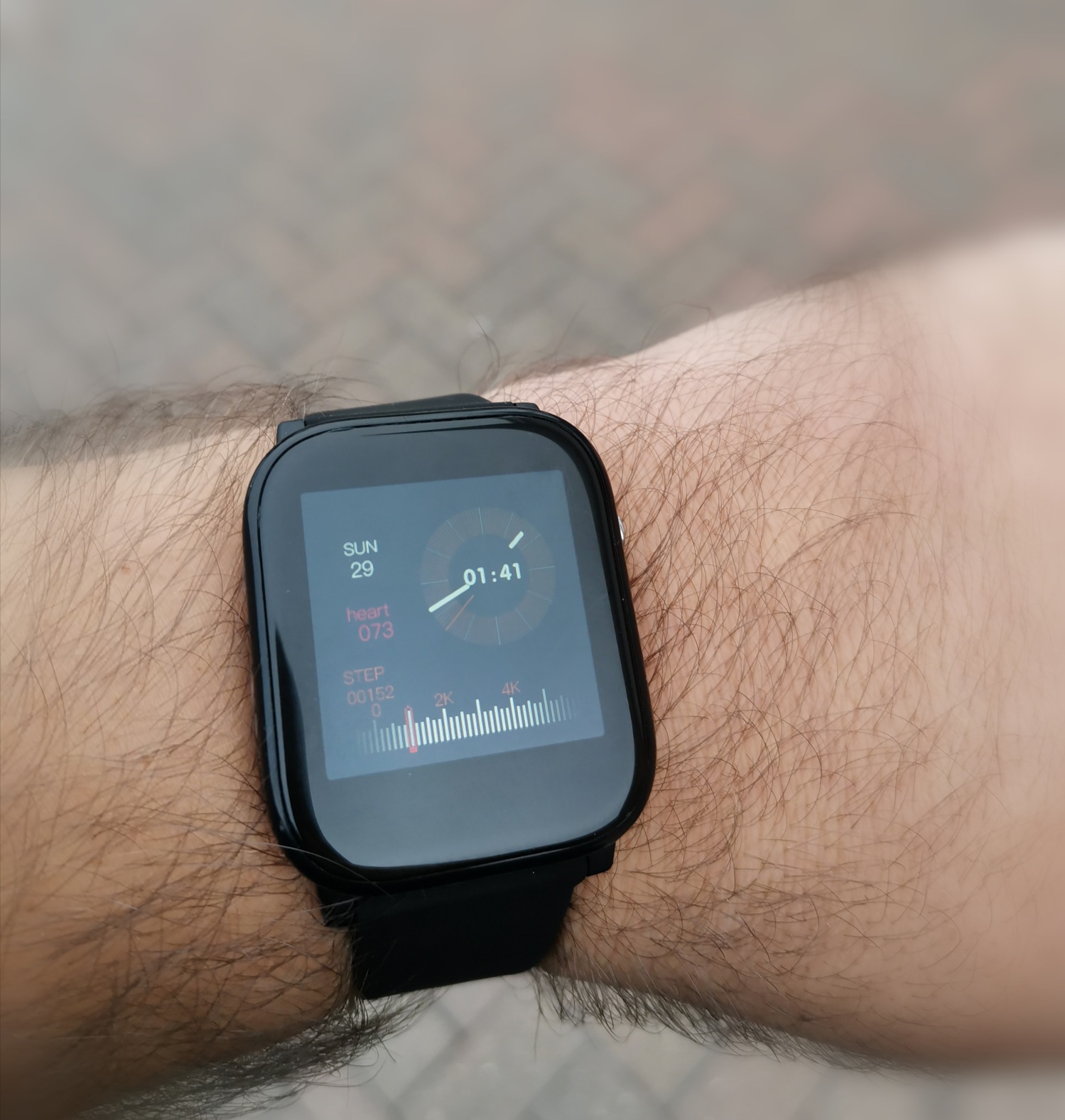 Features
Just like the TX-HR7 fitness tracker this smartwatch you need to download the Youth Health App once done that it has the same display in the app and measures the following: 
Step count

Sport – Walking, Running, Hiking & Cycling

Sleep Monitor

Alarm

Blood Pressure/ Oxygen level & Heart Rate

Weather

Stopwatch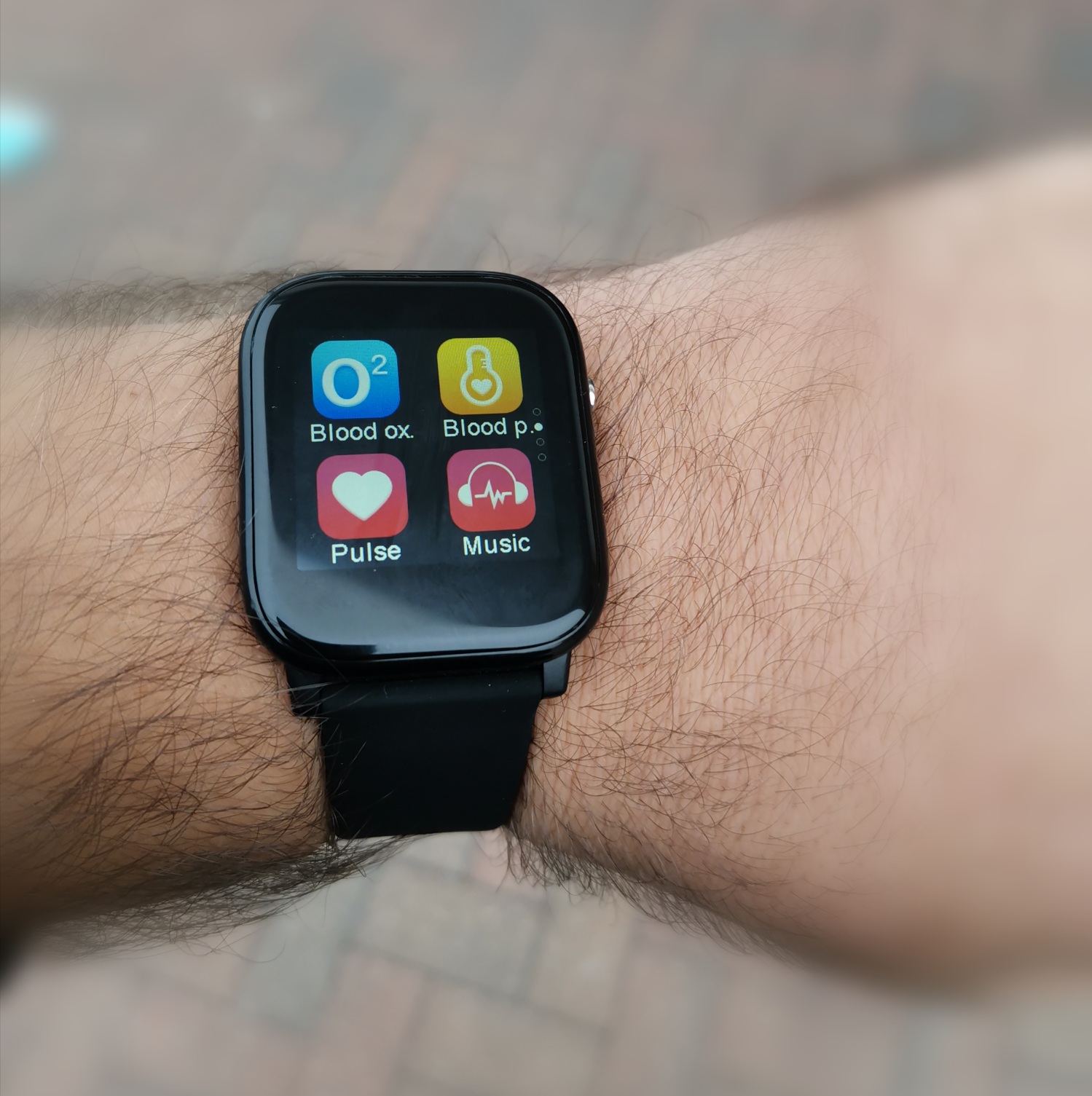 The main difference from the tracker is the fact you have a music control so if you're listening to Spotify you can control the track control and Play/Pause. This is a nice feature to have if am cycling you could switch tracks with ease and without using your phone.   Then you have a notification that appears. I have to say I feel it's handy to know you have a notification but the display is too small to show the message properly which does come across as a little annoying.  
The last feature this watch has is a shortcut for your cameras but you have to press the button on your watch twice to activate the camera on your phone. I have to be honest I think this is the most pointless app I have ever seen. It's quicker to activate the camera via the shortcut on your phone. 
Performance
I found testing this smartwatch to be as effective as when I tested the TX-HR7 your results appear on the youth health app but it also appears on the watch at the same time. I found it recorded my walking trip well and also kept me informed of my health stats such as heart rate and recovery time after doing some exercise. 
The only thing which I found annoying is the message display size apart from that is a decent smartwatch but does not allow for wireless charging which is a little disappointing.  
Verdict
The Technaxx Smartwatch TX-SW6HR is a budget smartwatch and does offer all the health and fitness tracking you come to expect from a smartwatch.  I liked the music controller as it was easy to switch tracks when on the bike or when out running.  The only app I found completely pointless is the camera app. Why would anyone want that in a smartwatch?
The watch automatically wakes up once you twist your arm and view the smartwatch which is a nice touch and something you expect from most watches.  The Youth Health App is also good to allow you to monitor how you are doing in terms of fitness and health.  
If your looking for a budget smartwatch then this is a decent option. 
Product Rating: 
Overall Rating : 4.0 out of 5.0 stars 4.0
The Technaxx TX-SW6HR Smartwatch £44.99 from Amazon
Thanks for reading this review, please continue to support us and check out our other reviews and follow us on Social media: Facebook, Twitter,  Instagram & Linkedin