The Vidlok selfie ring light is a newly released device that can be used for live broadcasting, photo studio shootings, makeup, etc. Although, VIDLOK is a new brand and it is said to be related to the IMILAB brand. This selfie ring light comes with remote control and a tripod stand that helps to hold your device (cellphone) from falling during broadcasts or shootings. You all know, technology has gradually dominated the world and it is the order of the day. Different manufacturers are trying to produce items that can be more useful in our day-to-day activities. Below are some interesting features of the Vidlok selfie ring light you should know.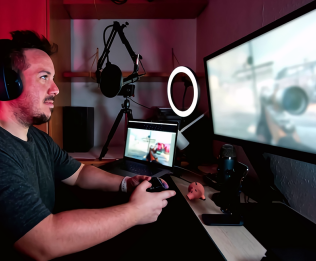 Control And Performance
With the remote control, you can adjust the brightness, switch light colors, power on/off making the device very easy to operate. This will Interest you to know, this LED ring light can be powered by any USB power supply, like wall chargers, power banks, laptops, etc. On the tripod stand, looking from the front, there is a touch button that you can also use to send commands to this ring light like the remote control.
The Vidlok selfie ring light has an angle adjustment of about  180 degrees that allows you to adjust this object to fit your preferred angle. This selfie ring light from VIDLOK can be used for different purposes because of the 2 in 1 design combination of the phone holder and selfie ring light together. Technically, it is a professional tool for creating live videos/recordings with smartphones or computers. This object was embedded with a perfect extra light for makeup, live streaming, filming, selfie photos, video recordings, online teaching, etc. Those features alone have qualified this object to be a must-have at home, offices, etc.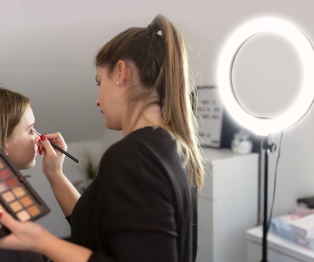 Furthermore, this LED ring light from vidlok has no ultraviolet and infrared light radiation. it also has low heat output, safety, and environmental protection guarantee. The three (3) color lightning modes are; white, warm yellow, and warm white, and each of them have adjustable brightness controls. This product, in particular, can be used (compactable) in every live video platform or application.
This object has been selling for a few days now but unfortunately the item is not yet available on any e-commerce store for now (It is new). You can only get this object from the distributors or the suppliers.
Thanks for reading this review, please continue to support us and check out our other reviews and follow us on Social media: Facebook, Twitter,  Instagram & Linkedin