When looking to build a smart home, having a smart home plug is a vital purchase, how else will you put the kettle or heater on?  As long as an appliance can be plugged in you will have a warm home and kettle ready for that lovely cup of tea.
D-Link is one of the leading home security and smart home product manufacturers, but if you were to do an amazon search, you will find so many brands such as Z-Wave & TP-Link for example. So the market is quite full with brands offering smart plugs not to mention the countless unknown brands on offer direct from China.
In this review, we've been given the opportunity to look at the D-Link, Mini Wi-Fi Smart Plug that costs £19.99 and supports with the following features: 
Works with Google Assistant, Amazon Alexa & IFTTT
Design
The D-Link Mini Wi-Fi Smart Plug as you might expect is not a large device, in fact its just a little bigger than your average plug. However, if you bought multiple smart plugs and placed them onto an extension lead, you might have to leave a plug port between them as they simply won't fit next to each other and the other issue is if you think you can use a normal plug in that gap then I'm afraid I have some bad news… It won't!
The actual design of the plug is very basic, it's thicker than your average plug and has a manual power button on the top of the plug. Weight-wise it comes in at 105.5g so it's actually rather lightweight. You also have an LED Light in the top right on the facia of the plug which is a status light, for example, you get an orange flashing light when it's trying to pair and a green light when the plug is powered up. 
Features
It's not jam-packed with features but it does what you might expect, you can control it via the My-Dlink app and set up schedules based on time and date. This could be really good if you wanted some lamps around the house to switch on at certain times while you were away on holiday so it makes it look like someone is at home or maybe it will turn on the kettle if you get home at the same time every night. You can also buy a number of these plugs and then integrate various products in the home with your smart assistants like Alexa or Google Assistant or even IFTTT. 
Set-Up
The D-Link Mini Wi-Fi Smart Plug is very easy to set up like most D-Link products, it's run via the My-Dlink App. All you need to do is click add device, scan the QR code, connect it to your home Wi-Fi and bingo you're done. I have the app on my iPhone 12 and had no issues adding the device, I have heard on other devices like a Huawei you might have to tweak a few settings.
I currently use the My-Dlink app for my D-Link Full HD Pan & Tilt Wi-Fi Camera which I recently reviewed. The app is straightforward to use and I had the plug connect within 1 minute. If you're connecting by using an iPhone you might experience the below warning if this was to happen just press Keep Trying Wi-Fi and maybe check your connection.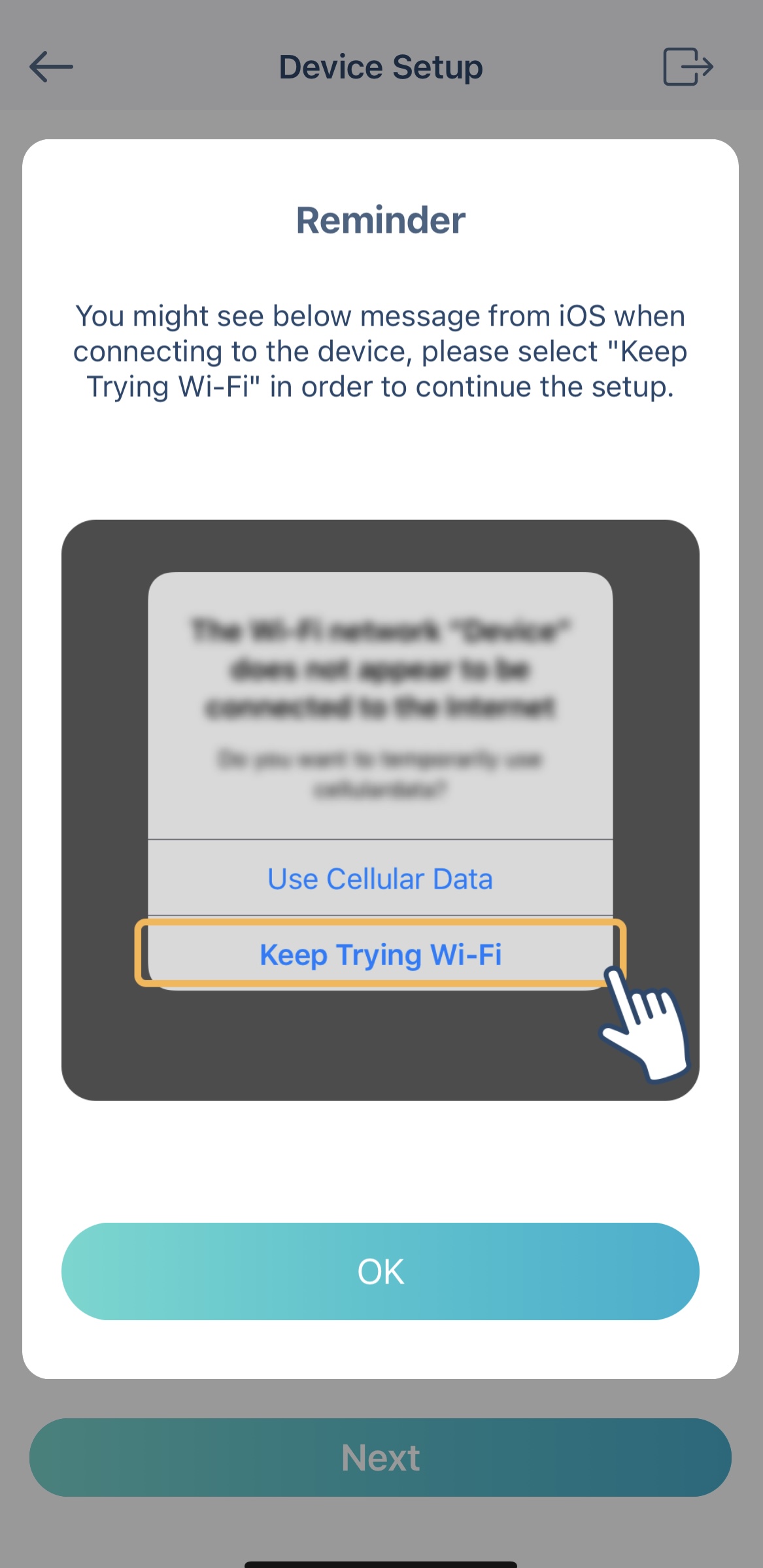 I had no such issues and adding this into the app was a walk in the park. Once setup,  on the homepage you can manually switch the plug on/off but it's the schedule that you need to look for. If you click on the device on the app it will bring up the settings. Not only do you have an automatic scheduling option but you also have a countdown timer. 
Performance
Connecting the Smart Plug to Google Assistant or Alexa was a very simple process and that allows you to group multiple devices from different brands into one smart home system.
Once everything is set up via your smart assistant you can set instructions so if you say a command for example " Alexa, turn on the living room lights as long as any lamps are plugged into your smart plugs it will work and make you look super cool in front of any friends.
Verdict
The D-Link mini Wi-Fi Smart Plug works really well and I liked the fact it works well in the My D-Link app and the set up was very quick. I like the fact you have a manual on/off switch if required and the fact you can schedule or use a timer if you wish to.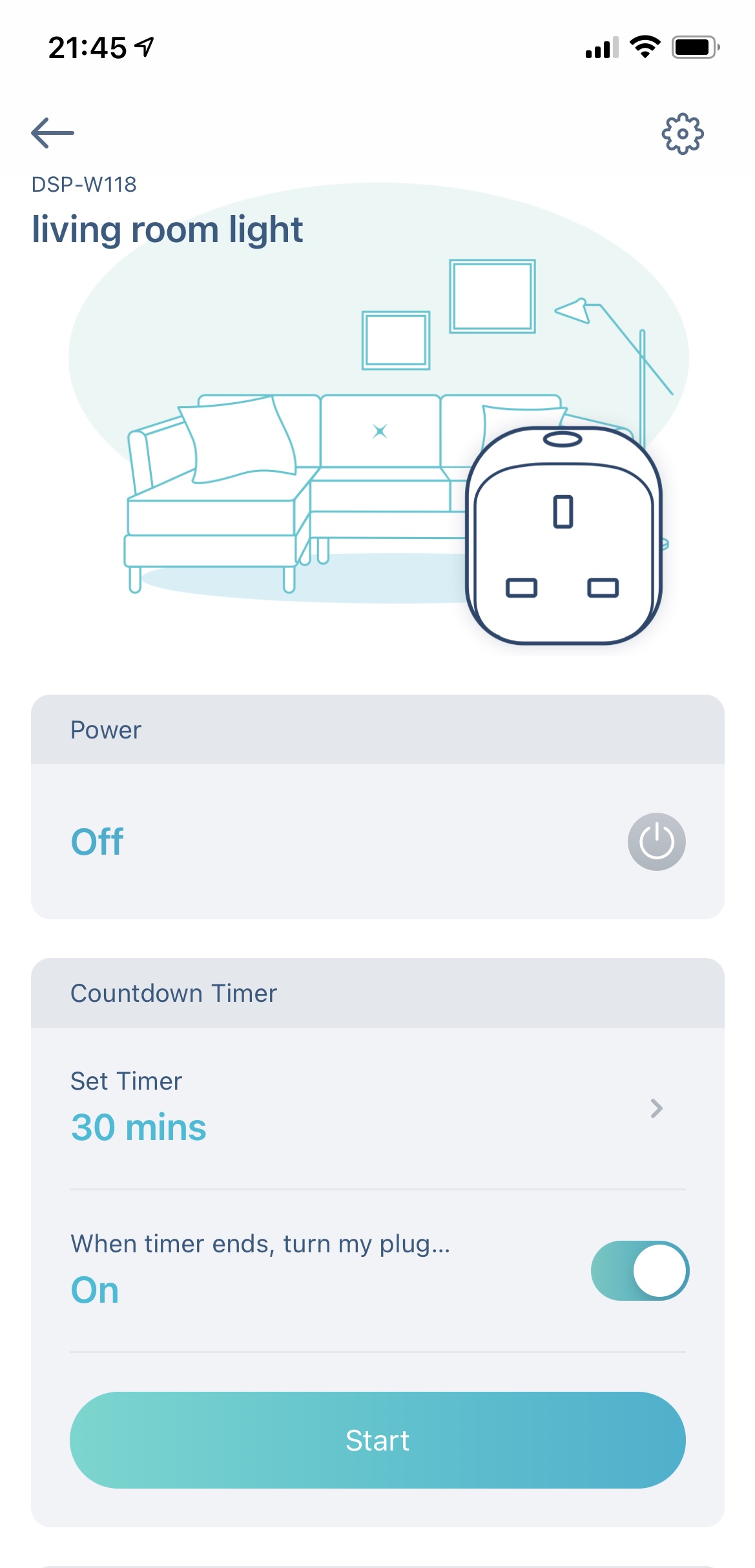 The only issue you might have is if you only have a limited number of plug points you might struggle for space especially using an extension lead. 
However, If you are building a smart home and want to have all the products from the same brand then the D-Link Mini Wi-Fi smart plug is an excellent choice and under £20 it's a great option.  
Product Rating: 
Overall Rating: 5.0 out of 5.0 stars5.0. 
Thanks for reading this review, please continue to support us and check out our other reviews and follow us on Social media: Facebook, Twitter,  Instagram, Linkedin and don't forget to sign up to our newsletter below.