An Amazing Camera but lack of Google Software causes issues.
Normally £899.99 currently available for £699 from the Huawei website
Overall Performance: 4.0 out of 5.0 stars4.0.
The year 2020 has brought us the Huawei P40 Pro and on paper, this phone should have it all. However, after the fight of China vs the USA due to spying concerns companies like Google were banned from working with them and this left Huawei with a problem. As they could not include app we expect with most phones like Gmail, Youtube and many more. 
First Impressions
So let's see how they managed to create the p40 Pro.  The key features of this phone are:
Premium Design

High-Resolution Screen

Long-Lasting Battery

Fantastic Camera.  
On first impressions this phone not only looks great but the camera is unbelievable providing some of the best images I have seen from a smartphone. This is also paired with a battery that seems to last forever. However, as you will read in this review, the ban using Google apps does put this phone at a disadvantage. Especially when you have phones like the realme 7 Pro or Oneplus 8 offering that full experience without the issues Huawei are currently having with the US government. 
The Huawei P40 Pro landed in the UK on the 7th April right in the middle of a UK Lockdown due to the global pandemic. Huawei must have been thinking why us.  The P40 Pro only comes with 256GB storage & 8GB RAM plus is dual sim and comes in 3 colour options: Black, Silver Frost & Blush Gold. All for £699.99
Design
As mentioned Huawei has produced a very sexy looking phone we got the chance to review the Silver Frost version. This device screams premium with its curved sides known as a quad-curve display. This is something we are starting to see on most new devices.  
The Screen size is 6.58 inches and comes with a 1200 x 2640 resolution,441 (ppi) pixels & 90Hz refresh rate. This screen offers a bright stunning display which really allows for an amazing gaming experience or simply watching a film on this phone is just a joy. The refresh rate is set at 90Hz but you can reduce to 60Hz if you wish.  Personally, I like the 90Hz rate as it makes using the phone feels quick to use. 
Flip the phone over and you have that silver Frost finish its a lovely looking phone but its one hell of a fingerprint collector so either get a case for the phone or keep a microfiber cloth with you to give it the occasional clean.  Apart from your fingerprints, the back of this has a camera bump and it's quite large. For those who don't like the camera bump if you want a quality camera as you have with the P40 Pro ignore a slight rise on the back of the phone.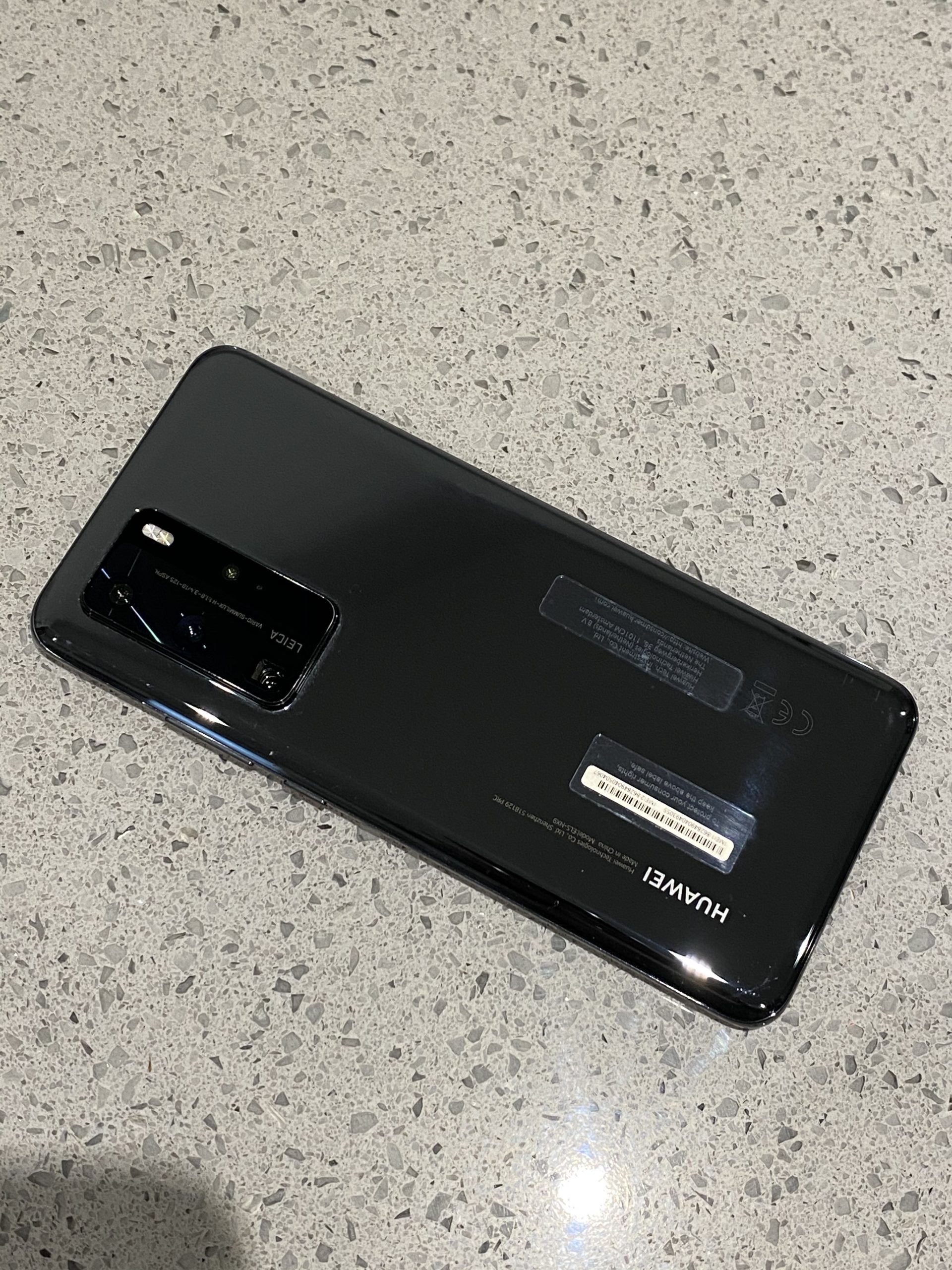 On the side of the phone, you have the volume and power button that comes with an orange stripe to indicate that is the power button. Moving to the base of the phone you have a downward speaker, USB-C port and dual nano-sim tray that you can either add 2 sim cards or you could use one slot for more storage if required.
Performance
So under the bonnet, the P40 Pro uses a Kirin 990 5G chipset which allows this phone to keep up with other handsets in a similar price range. The Kirin 990 performs on a similar level as the Qualcomm Snapdragon 865.  The chipset does allow it to link up with the 5G network but as that only in selected locations and due to the lockdown I was unable to test its 5G capability but will update when possible.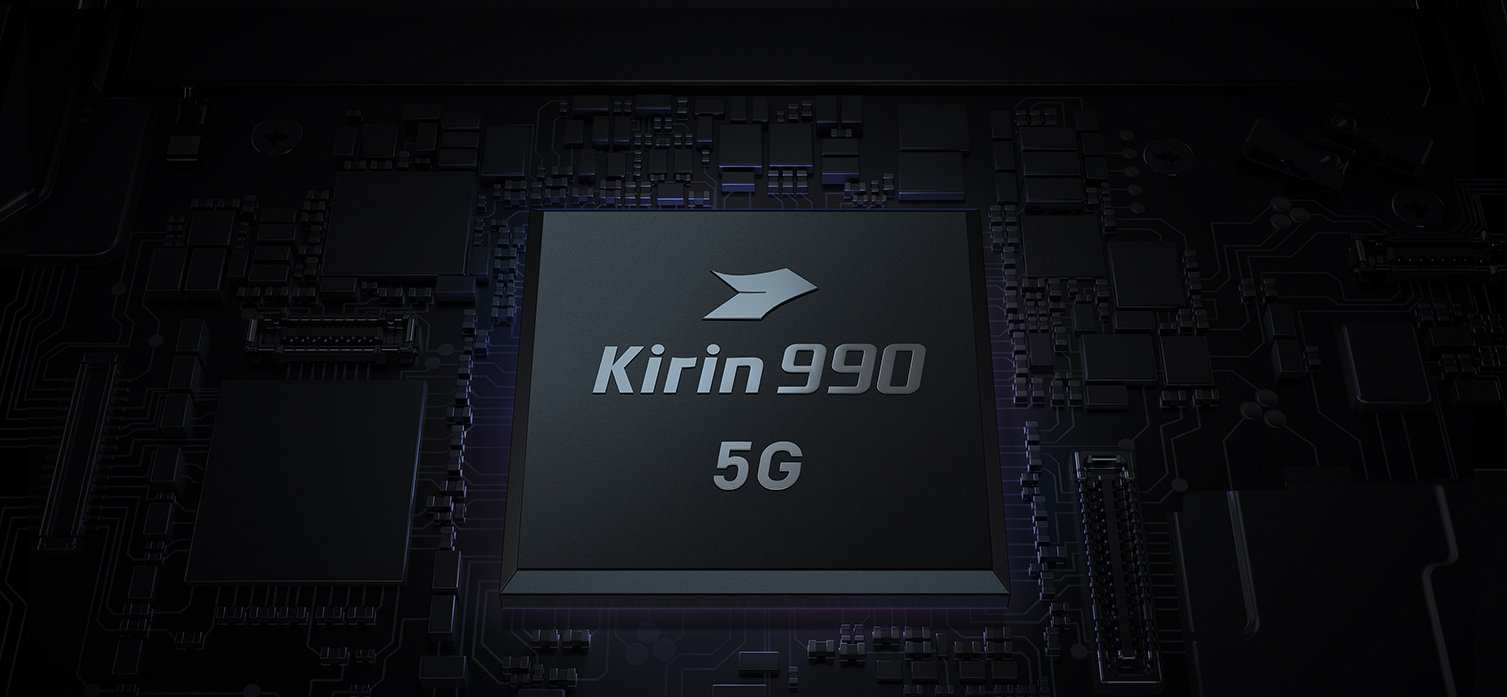 The P40 Pro also comes with 8GB of Ram which is a little low considering other devices in that price range and more importantly other 5G devices other up to 12GB. Storage wise the UK only get the 256GB option and this proved to be more than enough then you will need. 
Software 
The P40 Pro does run using Android 10 which is what you will expect from most new devices.  However, as mentioned earlier in this review the issues with China/Huawei vs USA/Trump. A ban was placed on Huawei using Google services due to Huawei security problems.  This is a massive issue for Huawei and more importantly  P40 Pro you do not have a Play Store on this phone. Instead, you get Huawei's App Gallery but it just does not cut the mustard.  Social media platforms we all love like Facebook, Instagram are not available. I can see this putting lots of people off this phone which is a massive shame. You can download WhatsApp but even that app is limited in its functionality. 
The fact these apps are not available or are limited in their use will annoy and frustrate users but with the new US President incoming maybe this Huawei situation might be resolved but not for the time being.  In our testing you could still use Gmail but not via the app but via the web browser. If you're someone who might use this phone for work this will just drive you nuts.  
Looking for Directions forget about Google maps. You have an alternative called Maps which is a poor man's Google Maps. Some might say just download Waze but it's not available to Huawei yet.  See, I am frustrated even writing this review!
You also get an operating system from Google but also you get a Huawei operating system that runs in partnership called EMUI 10.1. So overall the software on the P40 Pro just makes you want to scream. 
How can they turn this around?  Well, it comes down to the camera which is the shining light of this device.
Camera
With Huawei, no stranger to packing a punch in the photographic capabilities of their handsets the P40 Pro comes with an impressive 50mp quad rear camera and an awesome 32mp Dual front-facing selfie camera.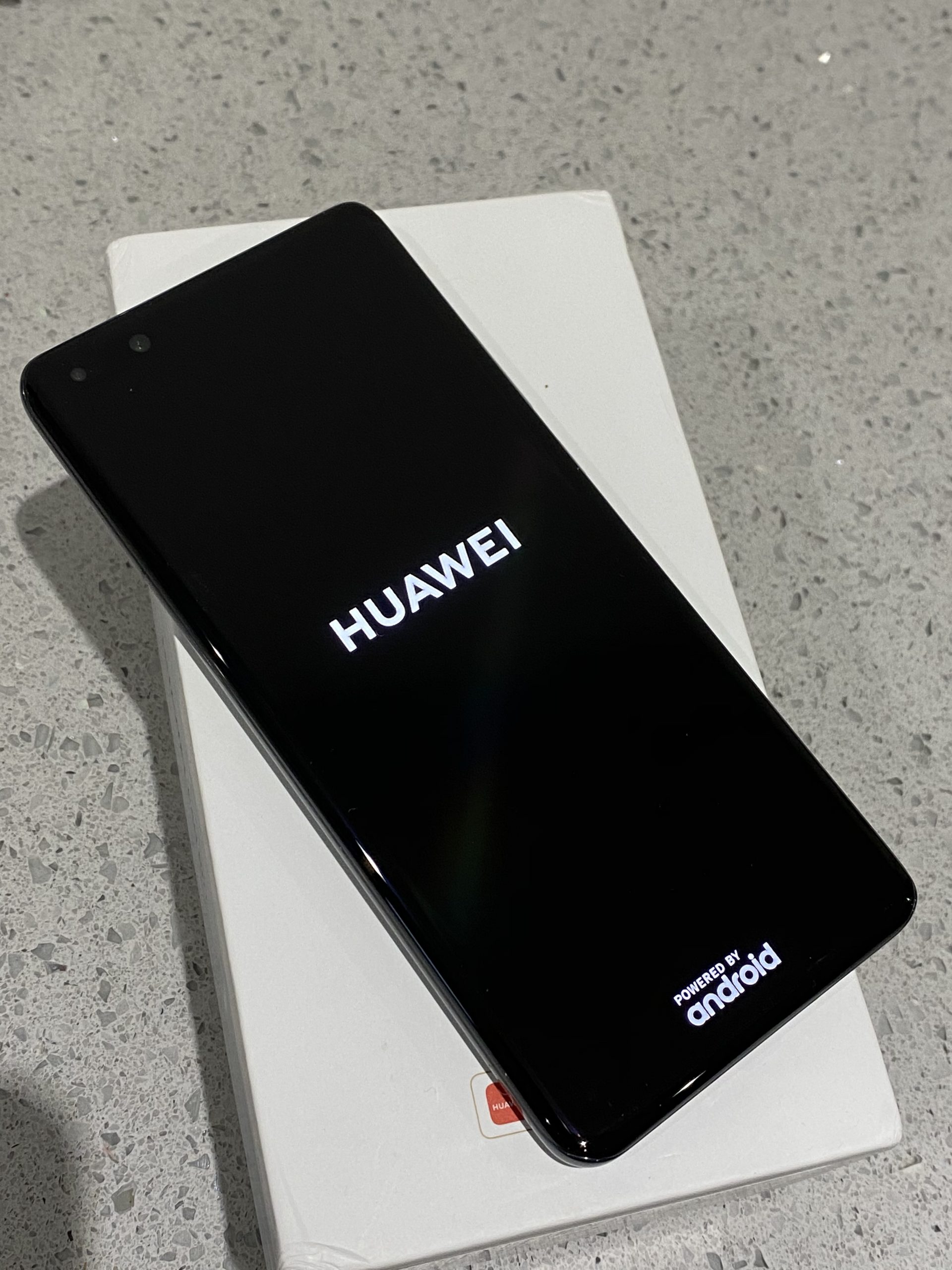 Moving to the back camera set up of the  P40 Pro it comprises a 50MP f/1.9 primary and 40MP f/1.8 ultra-wide cameras as well as a 12MP telephoto camera that offers 5-50x zoom. You also get a beauty mode when taking a portrait mode shot this adds even more colour to your pictures and sharpens every element.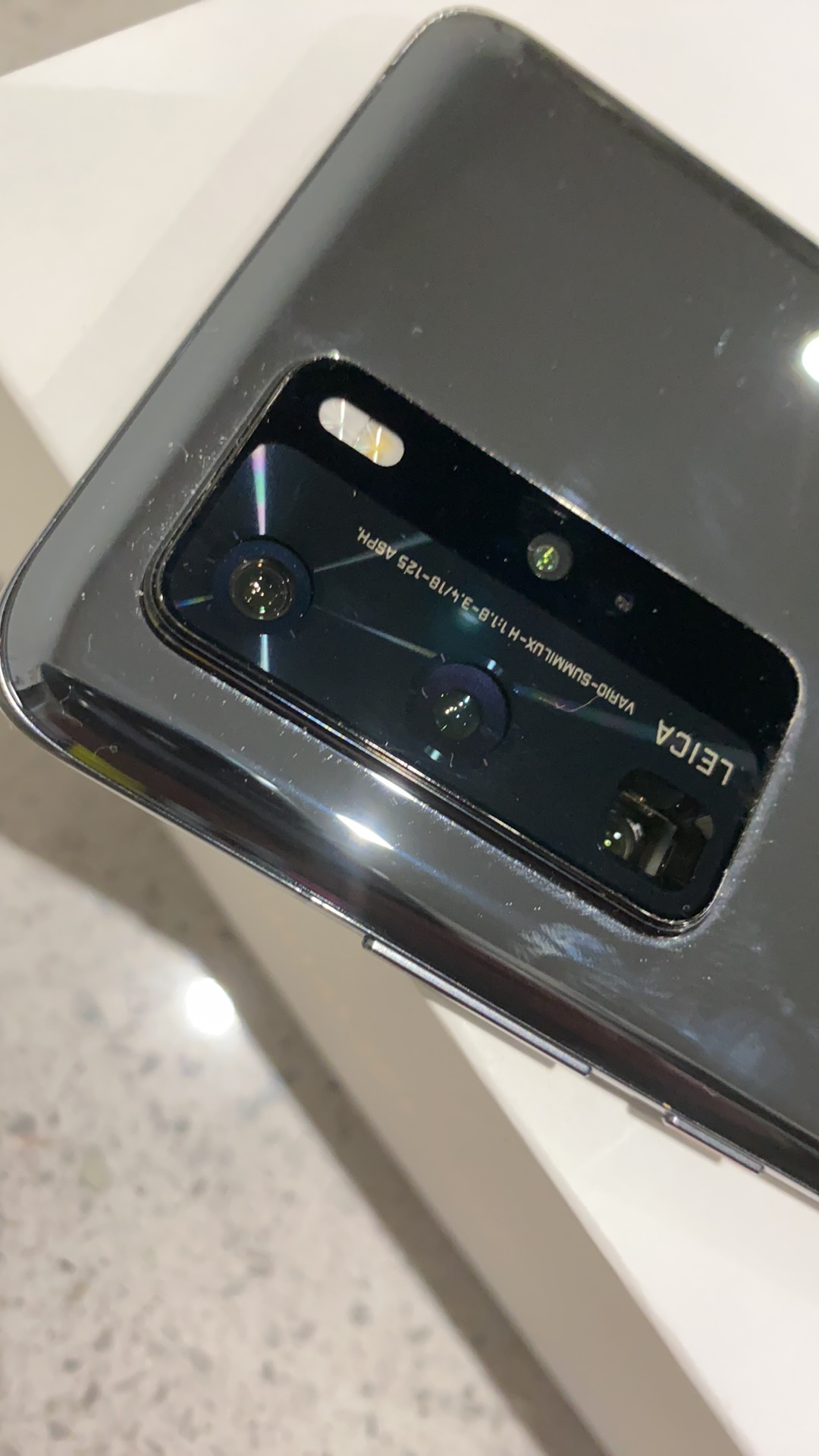 Whilst testing and trying this device it packs all the punches of a DSLR camera with plenty of toys to play with to really make your pictures come alive with easy to use modes and features on the handset such as "Pro mode" where you can adjust features such as ISO and white balance to an all inspiring extra screen that will allow you to take your phone photography to an all-new level with features such as Light Painting, Slow-Mo, HDR to name but a few to really make your pictures stand out and capture that "PRO" look.
The P40 Pro uses pixel binning which also improves the overall performance when you're taking a photo in low light. New to the P40 Pro is the XD Fusion Engine which uses AI to optimize your photos even more and this feature will not be found on any other device unique to the P40 Pro. The AI makes taking amazing pictures so easy to do anyone can take a detailed shot at a moment's notice. The XD Fusion Engine also helps you to do things like removing reflections in the glass. I managed to test this when I recently bought some jewellery.
How our expert found the P40 Pro Camera
On first glances, the camera is really easy to use with a nice point and click feel for any type of photo you want to take and these pictures come out clear sharp and a great level of depth, clarity and colour.
However, if you're looking to take a picture of an impressive sunset or sunrise be prepared in low light that you will need to use pro mode and fiddle around with the ISO settings to get the true colours of the sky as pictures in the simple point and click come out a little dark even with well-lit surrounding areas. 
Using the Zoom on the camera is effortless with the "pinch the screen zoom" however when you go over 10x zoom the phone really needs to be tripod mounted even with the steadiest of hands you get a lot of camera shake and the phone takes its time to lock on to the target that you are trying to take a picture of so be prepared for a little frustration when using the zoom and a little annoyance.  
Taking photos in darkness is not an issue for this phone as the flash lights the area up well to get a great shot in the dark and pictures come out quite well.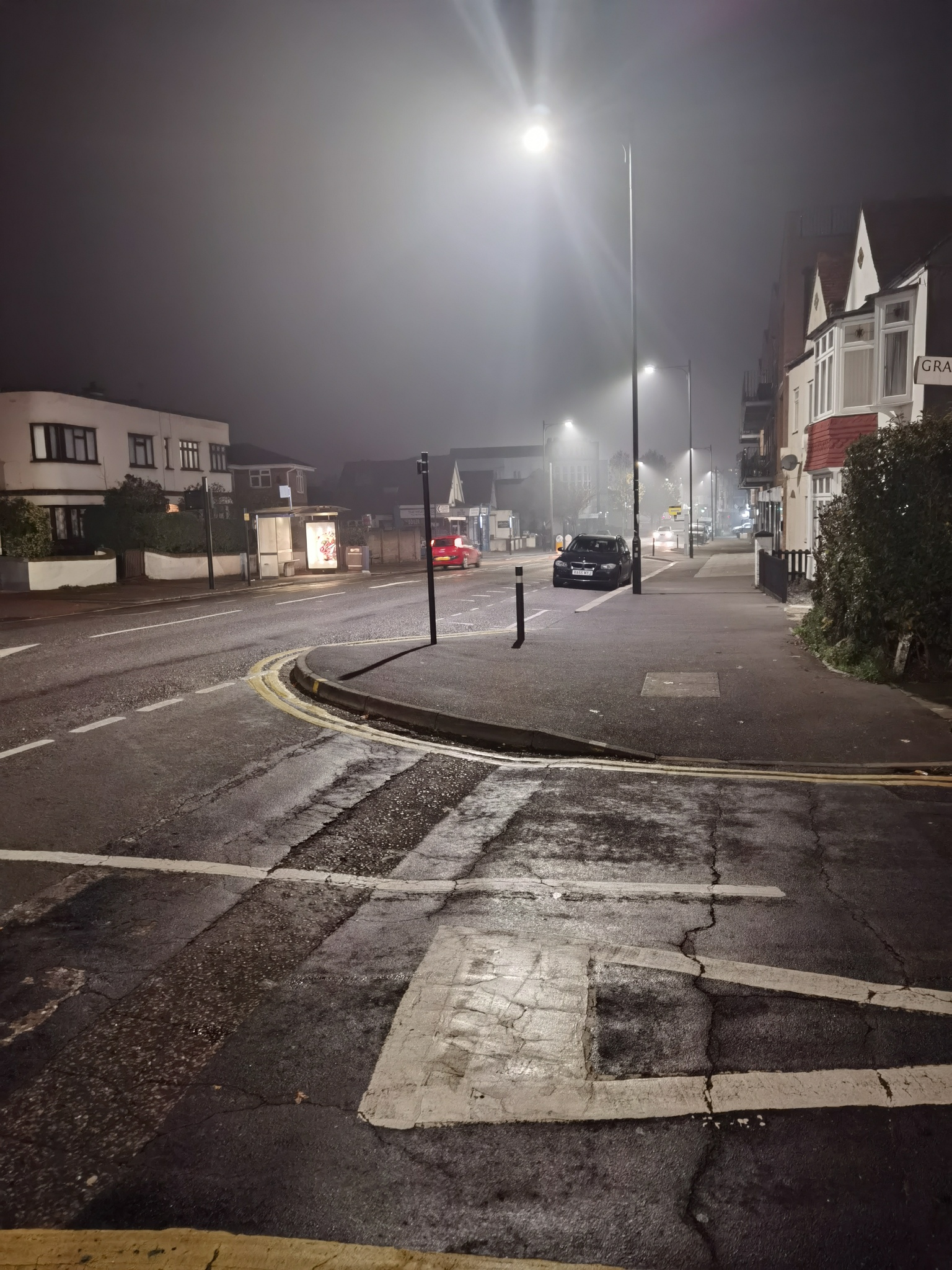 In short, the camera on this handset is nice, easy to use with excellent features and you can really capture some great photo's that are of DSLR quality along with features that you will only get on a DSLR are packed into this system. Sure, there are similar handsets such as the Samsung S20 Pro on the market with the same megapixel camera and zoom capabilities but if you're looking to add that extra sparkle to a phone picture then the Huawei P40 Pro is the handset to go for just be patient with the system and you will get those awe-inspiring pictures that will be the envy on Instagram or Facebook you just will have to upload via your PC.
As a hobbyist photographer would I have this phone for its camera?  Yes, I would for its crystal-clear pictures, depth and amazing true colour BUT if I didn't know much about photography I would have to sit down and learn the features and functions of the different features that this camera offers. 
The P40 Pro does not just take amazing pictures but also allows you to video your favourite moments using an ultra-wide sensor that records in 4k and performs well in low light and also allows for slow-motion footage.   
Battery
Now with that impressive camera, you need a battery that won't let you down and the P40 Pro packs a punch with a massive 4,200mAh battery that handled anything I did on this camera and still left us with a decent amount of battery life at the end of the day. I would even say if you did not use the phone as much as I did testing it. The P40 Pro could last 2 days in terms of battery with very light use.
The battery also comes with 40W fast charging and can also be charged using a wireless charging device. Something I still find cool is you can use fast reverse-wireless charging function just put your phone back to back with another phone with the same feature and both will share battery life. Still find it such a cool feature to have.
Verdict
Would I recommend you buy this phone? If the hardware is the main reason you will buy a phone then the Huawei P40 Pro is a great buy. Its Kirin 990 processor makes this phone run fast. I like the battery power and the fact you can fast reverse wireless charging I still find such a cool feature and very useful. That battery at 4,200mAh will be the last thing you need to worry about.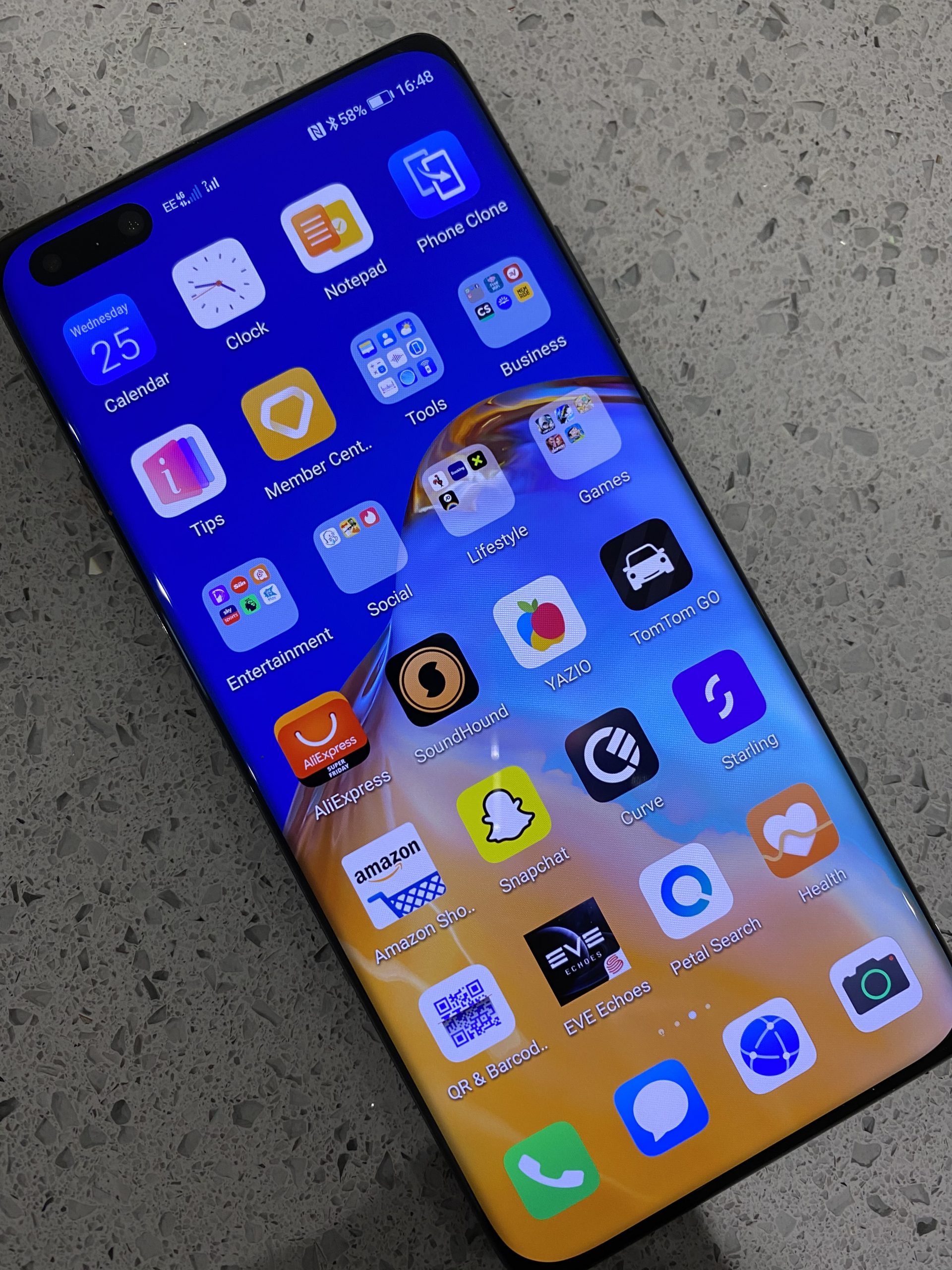 The star of the show is that camera you get a unique experience that only Huawei now knows how to produce. If taking photos is the primary use of you buying a phone this has to be the one to buy. The XD Fusion engine does things with photography other phones could only dream off. The images are clear and sharp and just a joy to use. Using the Zoom up to 15x offers some amazing detail really worthwhile. 
Now for the negatives, Huawei offers 50x Zoom on the P40 Pro and I found that to be a horrible experience. Also, the audio of the phone the downward-firing speaker is rather unimpressive but with most users having wireless headphones it's not the biggest deal and something you could even fix with a Bluetooth speaker. 
Now for the elephant in the room, the lack of Google Software is a major problem for this device the fact you can't download the likes of social media platforms like Facebook & Instagram and Whatsapp has limited functionality. The missing Google Play Store is a big loss. You do get given the Huawei App Gallery which is not even close to the Play Store. I feel with the lack of apps this will make users feel the device is limited. 
If you want a phone with amazing photography opportunity this phone ticks the boxes but at £699.99 the lack of Google Software will put most users off this device which is a real shame. I really hope Huawei sorts this security issue soon otherwise they could be in trouble. 
Product Rating: 
Design: 4.0 out of 5.0 stars4.0.
Camera: 5.0 out of 5.0 stars5.0.
Battery: 5.0 out of 5.0 stars5.0.
Speed: 4.0 out of 5.0 stars4.0.
Software performance: 2.0 out of 5.0 stars2.0.
Overall Performance: 4.0 out of 5.0 stars4.0.
The Huawei P40 Pro currently comes with:
12 months free 50GB Huawei Cloud
6 months free Hauwei Music
3 Months Huawei Video
Normally £899.99 currently available for £699 from the Huawei website
Thanks for reading this review, please continue to support us and check out our other reviews and follow us on Social media: Facebook, Twitter,  Instagram & Linkedin