Christmas is fast approaching and Black Friday and Cyber Monday present a great opportunity to scoop up some deals and tick the items off the wish lists.
As anyone with an interest in gaming or a teenager will know, Sony and Microsoft have released the next generations of it's games consoles, making it pretty predictable as to what will be on those lists will be made up of.
Both consoles have been welcomed by fans and come with new designs, improvements in graphics, gameplay and thermal management. But, with new consoles come a fresh opportunity to create the ultimate gaming setup.
In this article I'll aim to give you some ideas as I take you through some of the products that have caught my eye this year!
PULSE 3D Wireless Headphones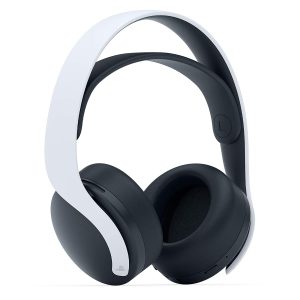 Alongside the latest console, Sony launched a range of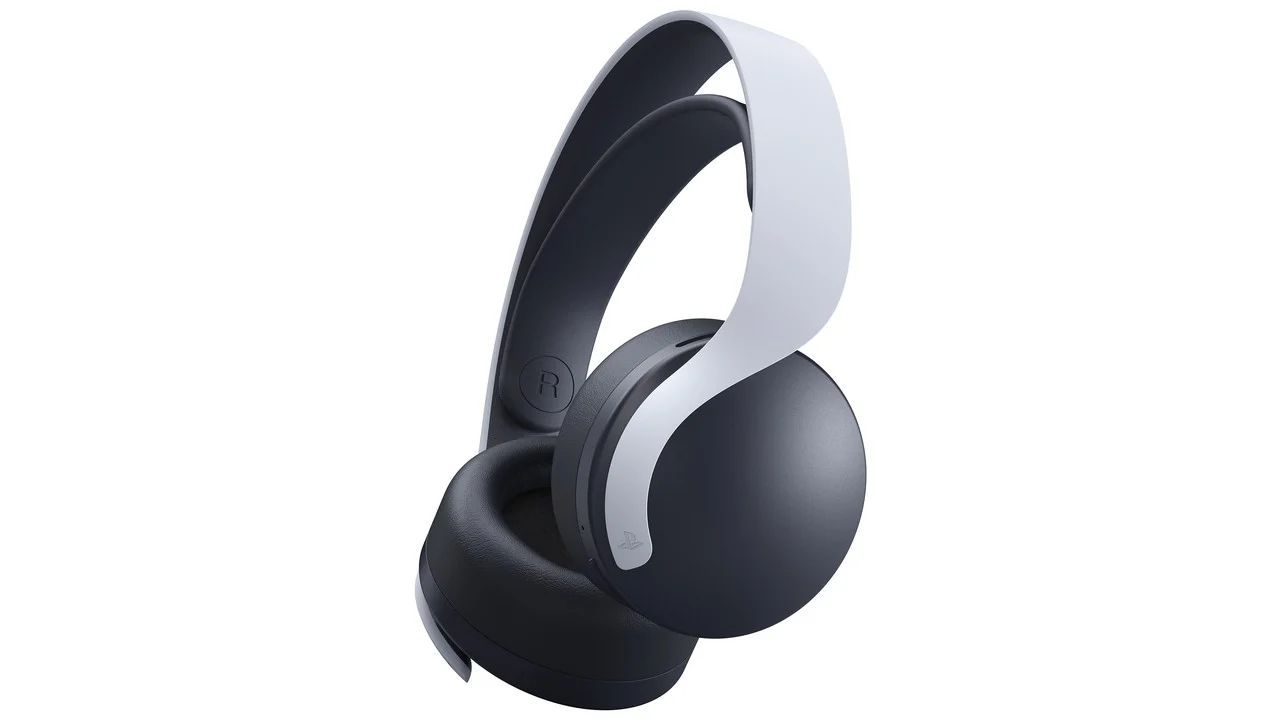 accessories including Pulse 3D Wireless Headset allowing gamers to play in style with a sleek headset that perfectly complements the look of the PS5 console and features refined earpads and a headband strap for added comfort.
Key Features:
Powered by Tempest 3D AudioTech and specifically tuned to deliver the 3D Audio made possible by the PlayStation 5 console.

Two built-in microphones, optimally positioned for clear voice capture and enhanced by noise-cancelling technology.
Adjustable set-up with built-in mic mute, master volume, in-game audio to chat mix controls and dedicated mic monitoring button.
12 hours of wireless play thanks to the built-in rechargeable battery
Connect to PS5 and PS4 consoles, compatible Windows and macOS computers using USB adapter.
The headphones can be plugged into PlayStation®VR as well as mobile devices with the included 3.5mm jack audio cable.
EPOS I SENNHEISER GSP 370
The GSP 370 wireless gaming headset delivers reliable, lag-free audio with up to 100 hours of play on a single charge. Personalize your game audio through the EPOS Gaming Suite with 7.1 digital surround sound processing. The headset features a microphone with a lift-to-mute flexible boom arm and high wearing comfort.
Key features
Up to 100 gaming hours of pure audio on a single charge

Lag-free low-latency connection

EPOS Gaming Suite for audio customization

Ergonomic design for fit and comfort

Microphone with flexible, lift-to-mute boom arm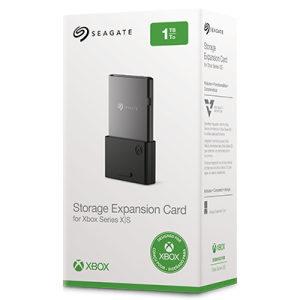 Seagate storage expansion card for Xbox Series X/S
What's better than getting a new Xbox for Christmas? Getting a new Xbox and the Xbox Series X/S Expansion Card. Developed in partnership with Microsoft, the expansion drive offers gamers an extra 1TB of external storage right out the box – and when they see the eye-watering size of next-gen games, you might even receive a thank-you card for it.
Fully optimised to play Xbox Series X games at peak performance

Seamless integration with Xbox Velocity Architecture
Future-proof your console with extra space for games and downloads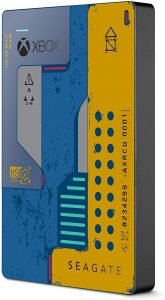 Cyberpunk 2077 Game Drive
It's hard to say which is more hyped-up – Christmas Day or the release of Cyberpunk 2077. Fortunately, fans of both don't have to choose – the Cyberpunk 2077 Game Drive for Xbox One is the perfect accompaniment to CD Projekt's upcoming blockbuster. The drive is available in either 2TB or 5TB versions, so gamers won't have to spend Boxing Day scrambling to make space for the new title.
Key Features
Easy to set up and install

Plugs straight into the Xbox One – no external power cord needed
Light and portable design
The Last of Us II Game Drive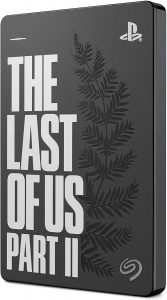 Emblazoned with a unique laser-etching of Ellie's iconic fern tattoo, The Last of Us II Game Drive has been regularly described as "beautiful" by gamers and reviewers alike. Not bad for a hard drive. It offers gamers 2TB of extra storage and is seamlessly compatible with the PlayStation 4. 
Key Features
Super simple set-up

Lazer-etched design
Elegant and portable