The Huawei Watch Fit Normally £119 but with Black Friday available for £89 at Currys PC World
Overall Rating: 5.0 out of 5.0 stars5.0.
This year has brought us all outside for fitness as let's face it we did not have much else to do.  So having the latest fitness tracker can be very important to see if we have hit that magical 10,000 steps. 
In this review, we got to experience the latest from Huawei which is the Watch Fit that comes in normally at £119 but with Black Friday sales you can find them available for £89.99 at Currys PC World.
This lightweight smartwatch is in the market to compete with the likes of Fitbit & Garmin so let's see if it's any good. 
First Impressions this smartwatch gives you long battery life, AMOLED display and is packed with features. 
Design 
The Watch Fit is a slimline designed watch it's very minimalist in design. You only have one flat button on the right side of the watch. The watch has a polymer material frame and is finished with a curved glass finish making this watch look premium in design.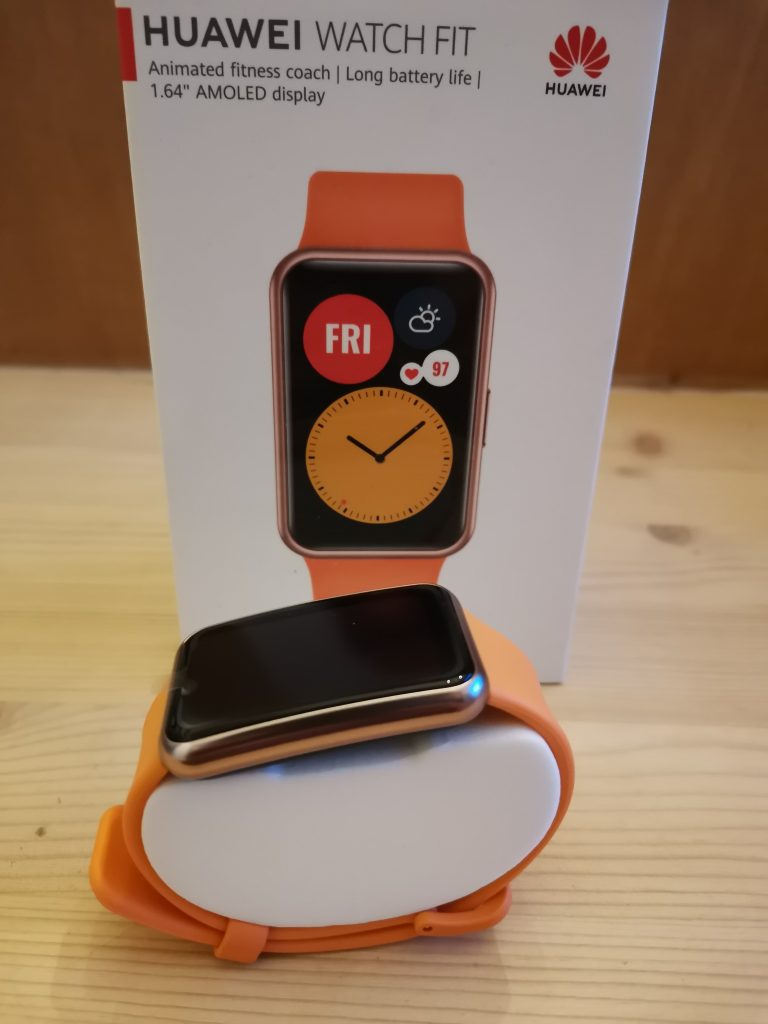 This watch is very lightweight and after a short time, you won't even notice it's on your arm. Fip the watch over and you have the sensors based in the centre of the watch the back of the watch is also sweat & water-resistant which is so important for a fitness watch you could hit the gym, go cycling or even swimming.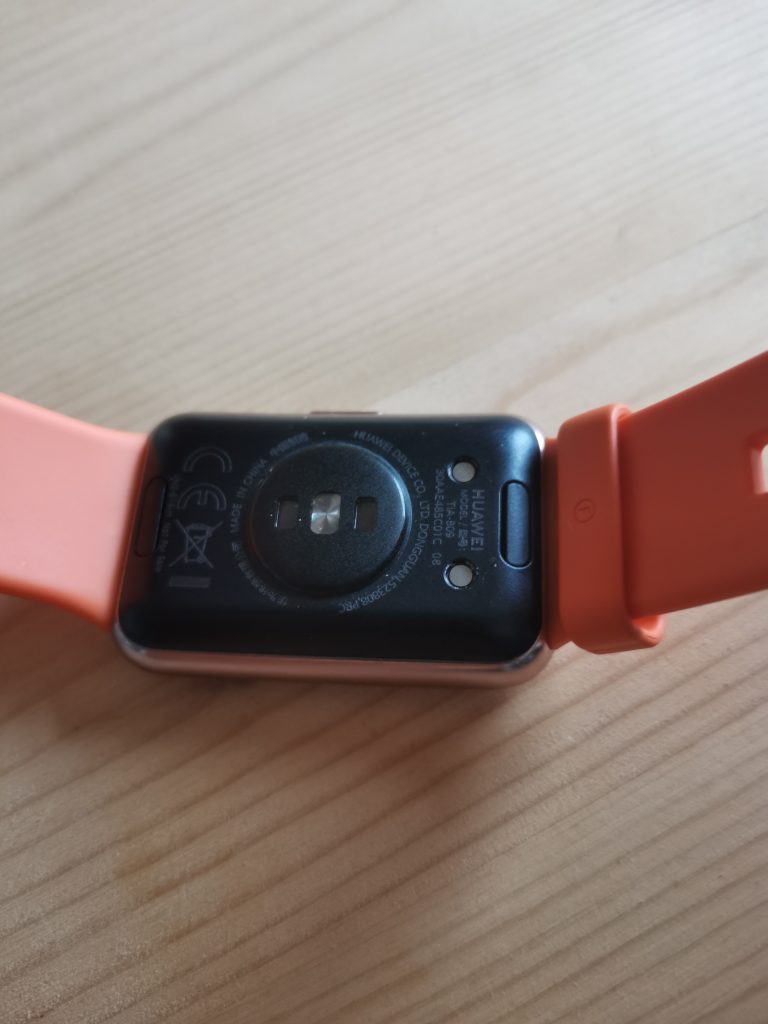 You can swap the watch straps if you wanted but it's no easy task first you can only buy straps directly from Huawei which is a little annoying.  The second issue is removing the strap its a nightmare such a difficult process some people might be put off.   
That aside the watch looks great with its 1.64 inch AMOLED display that comes with a 280 x 456 resolution. Which offers a great amount of information on the screen and is very responsive in use.  
Software 
The Huawei watch fit uses the same software you might have used with some previous Huawei watches; it's called Lite OS. The software is very simple to use. I had no trouble at all using it. 
To access the software simply tap the button on the side and that will turn the screen on and then you can swipe through the various functions this watch has to offer. I also noticed when I turned the watch towards my face that would also wake the watch up.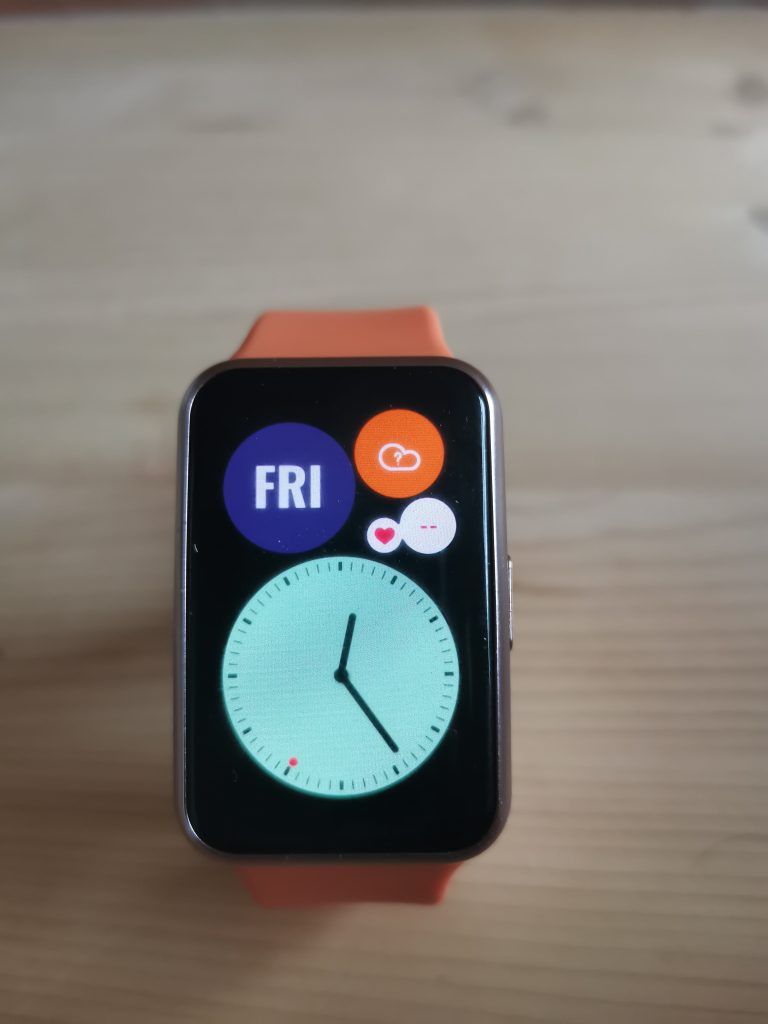 The Huawei watch fit has the following functions:
Heart Rate

SP02

Activity records

Sleep

Stress

Breathing exercises

Notifications

Weather

Stopwatch

Timer

Alarm

Flashlight

Find Phone

Workout status

Workout records

Workouts
If you swipe up it will show any notifications and if you swipe down from the home screen it shows a quick settings screen that allows you to see the battery life, do not disturb and alarm plus other settings on the watch.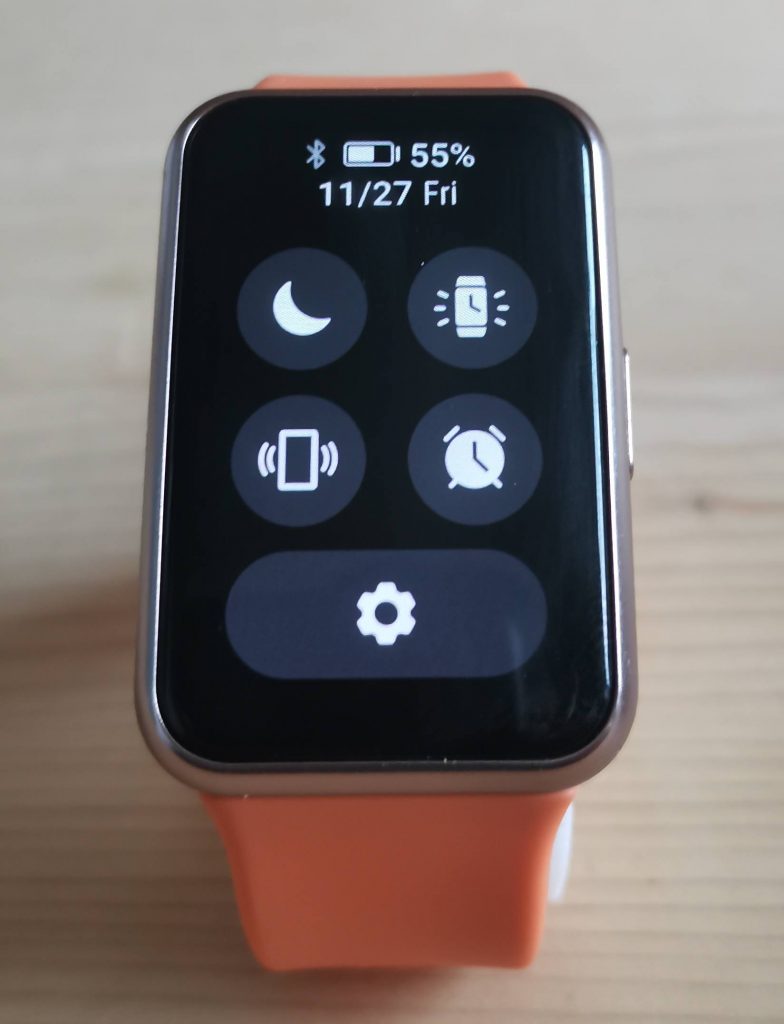 The watch does link up to the Huawei Health app which can be used on either Android or IOS. Once downloaded this app provides you with more detailed activity data such as: 
Exercise History

Weight

Heart Rate

SP02

Stress recording

Sleep records
Using the app is very easy to do and provides some in-depth data to help you with your fitness routine. Not only does the app record fitness data and allows you to pick a different watch face and you do have quite the selection to pick from.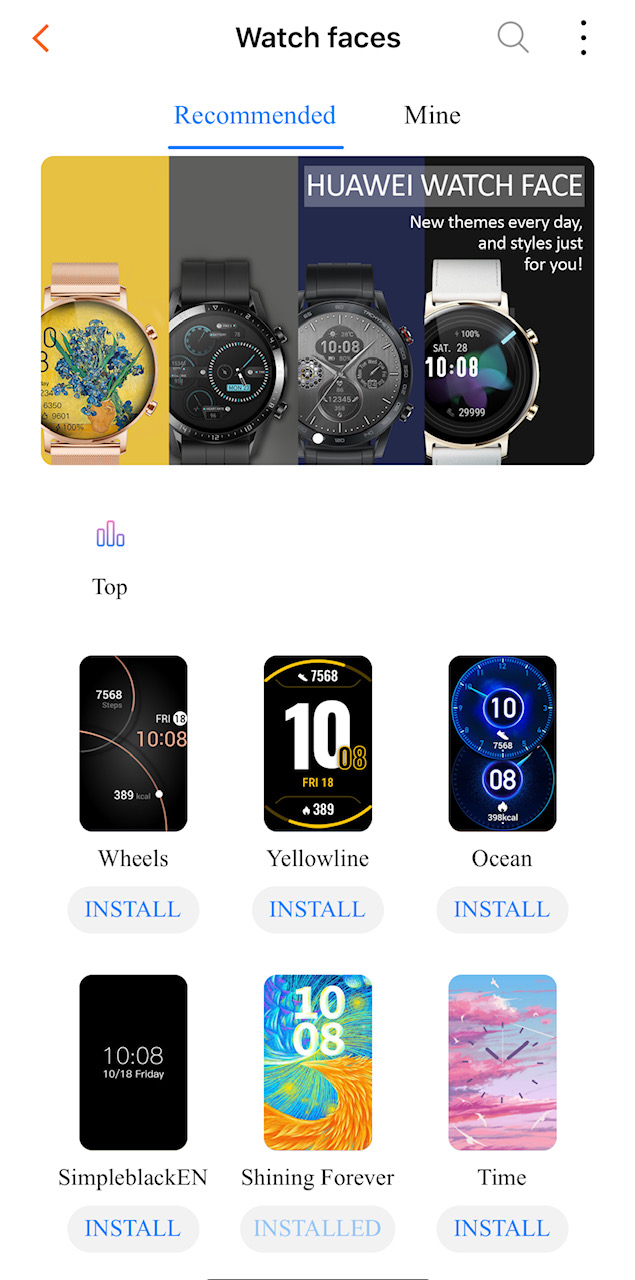 The Watch Fit also allows you to follow some dedicated training courses like interval training for example. After time you get notifications when you have hit a milestone like 10,000 steps, 5KM, Half Marathon. You also get awarded for the number of days you have used the watch for.  All the awards you win can be shared on social media for bragging rights with your mates. 
Fitness Tracking
The main reason you will buy this watch is for its fitness tracking and you can record pretty much any type of physical activity you do. The fitness tracking is paired with some health monitoring while doing your exercise such as your heart rate which gives you a guide of your heart rate zone when working out. I found the accuracy of the fitness recording very good. It picked up the number of steps I took on a trip out and compared it with another fitness tracker and both were exactly the same.
I took this cycling recently and the built-in GPS also mapped my route out but I found the GPS to be a little off as the recording of my journey seemed incorrect and it did take some time for the GPS to calibrate with the watch.  
The watch also comes with 12 fitness courses and it also comes with animations on the watch display each step of the workout. This included stretches to more intense exercise. The exercise routines take no longer than 20 minutes to complete.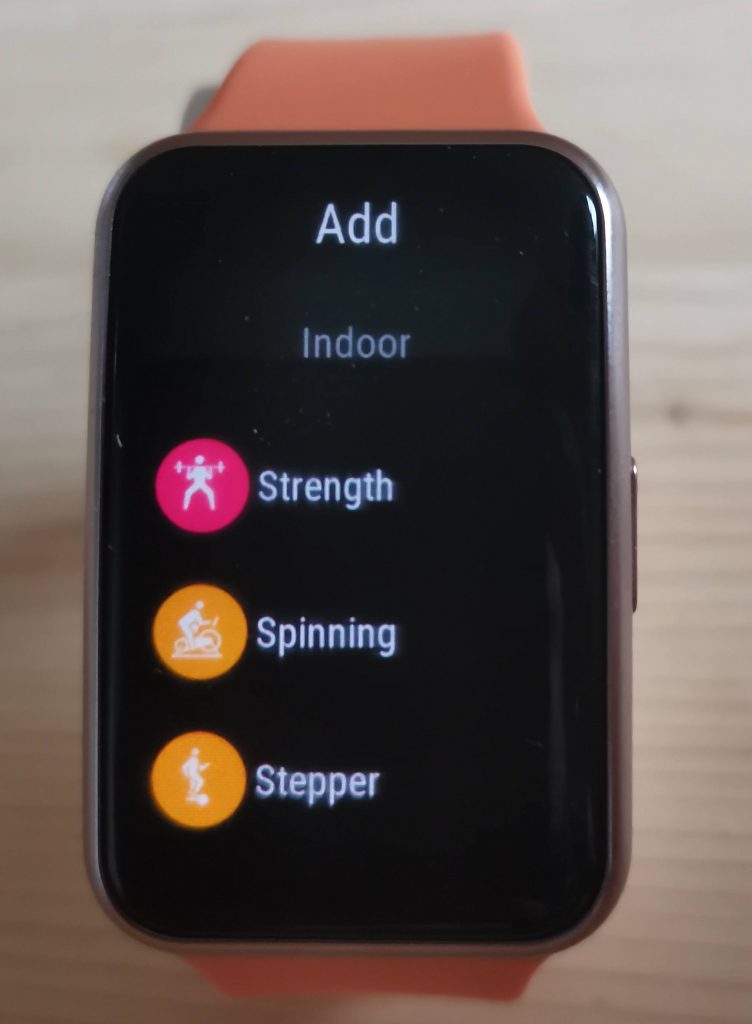 Other Features
Huawei also provides the user with breathing exercises and this was a unique feature which I must admit it did destress me after a busy day at work.  Other features include a sleep monitor and SP02 monitor so you can check the amount of oxygen in your blood. This was useful to monitor recovery times when working out.
Battery Life
The battery life on the Watch Fit is one of the standout features with up to 10 days of use however if you enable GPS that allows you to use the watch even without your phone, You can control your music via the watch now all of this does drain the battery so be careful as that will reduce the battery life by up to 50%. 
In order to charge the watch, you are given a two-pin magnetic charging cradle that can fully charge your watch in about 90 minutes.  
Verdict
This watch is packed with features to allow most users to benefit from the watch however if you are a serious runner this watch misses out on some of the more detailed features you require. However, considering at cost most will like the series of activities this watch can record. So if you're looking for something that can help you drop some weight or just record your current training routine.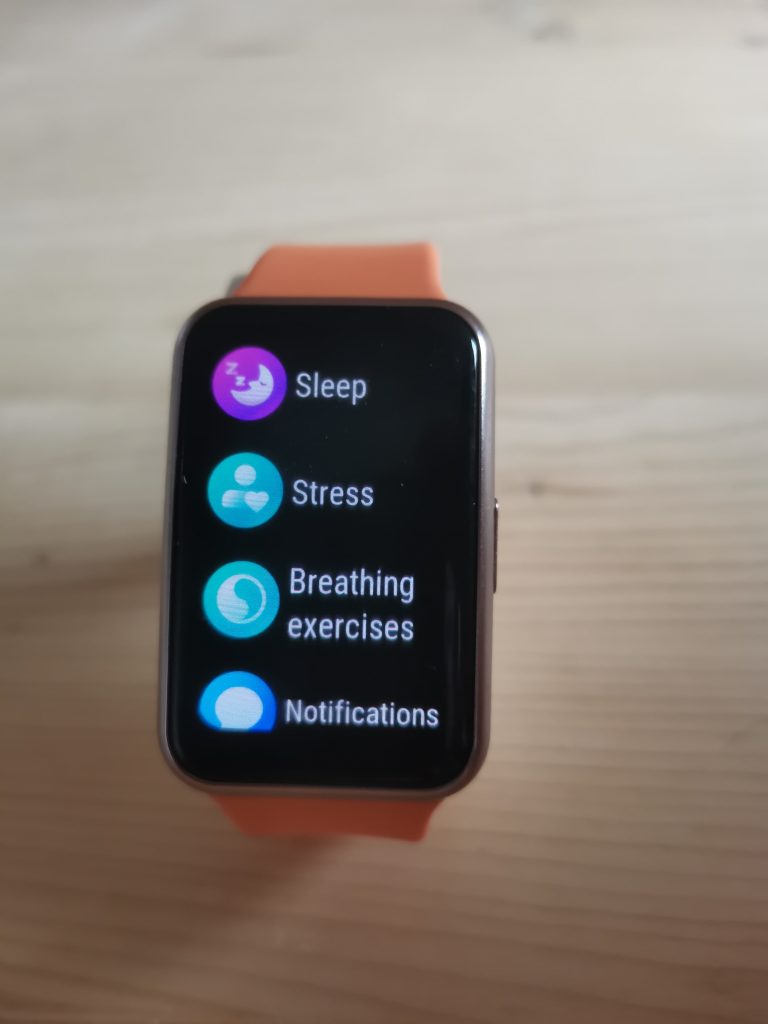 Huawei has produced a great fitness watch for someone getting into fitness or just want to monitor your health.  
Product Rating: 
Overall Rating: 5.0 out of 5.0 stars5.0.
The Huawei Watch Fit Normally £119 but with Black Friday available for £89 at Currys PC World
Thanks for reading this review, please continue to support us and check out our other reviews and follow us on Social media: Facebook, Twitter,  Instagram & Linkedin