Firstly, let us just address one thing that you will probably need to learn and the one question you will ask when looking at these New chargers coming to market.
What does

GaN

mean and why are we seeing this everywhere?
Well, to keep it simple and easy for everyone, it essentially stands for Gallium nitride (GaN). Basically, this is a material being used in place of silicon as it produces less heat, this allows manufacturers to mount components closer together thus meaning your wall charger becomes more powerful, smaller, and portable.
For the average folk, like us…it solves many issues. Such as having the ability to charge multiple devices using just the one power brick (not so brick anymore).
The Product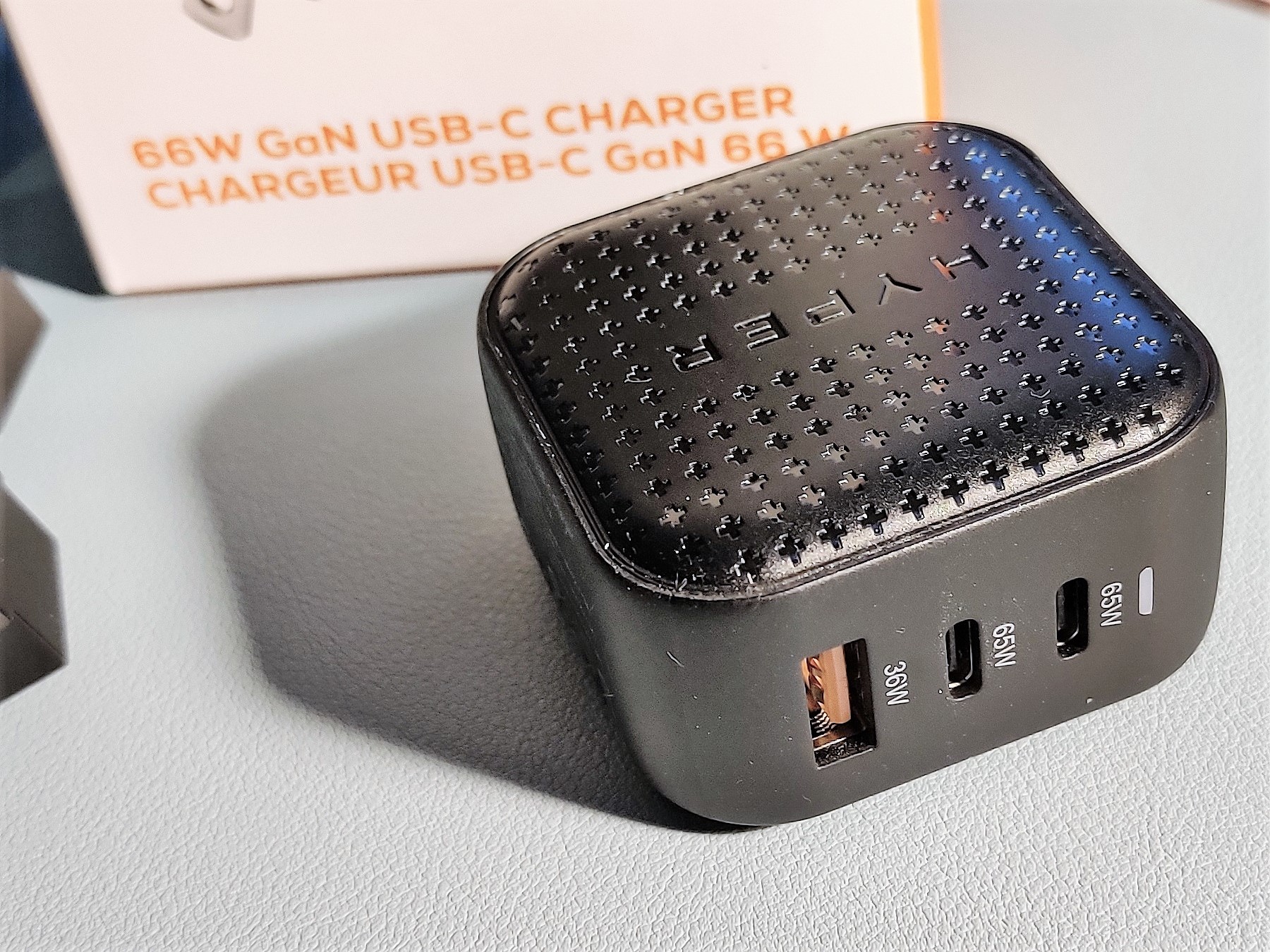 Introducing the 66W GaN Charger. Out of the box, this features 2 x USB-C 65W PD3.0 and 1 x USB-A 36W QC3.0, meaning you can keep three devices powered at the same time.
For reference, PD stands for Power Delivery and supports up to 100W, which is great, and QC stand for Quick Charge. So basically, with all the New phones and Laptops coming to market, these chargers have basically…got your back!
The

Design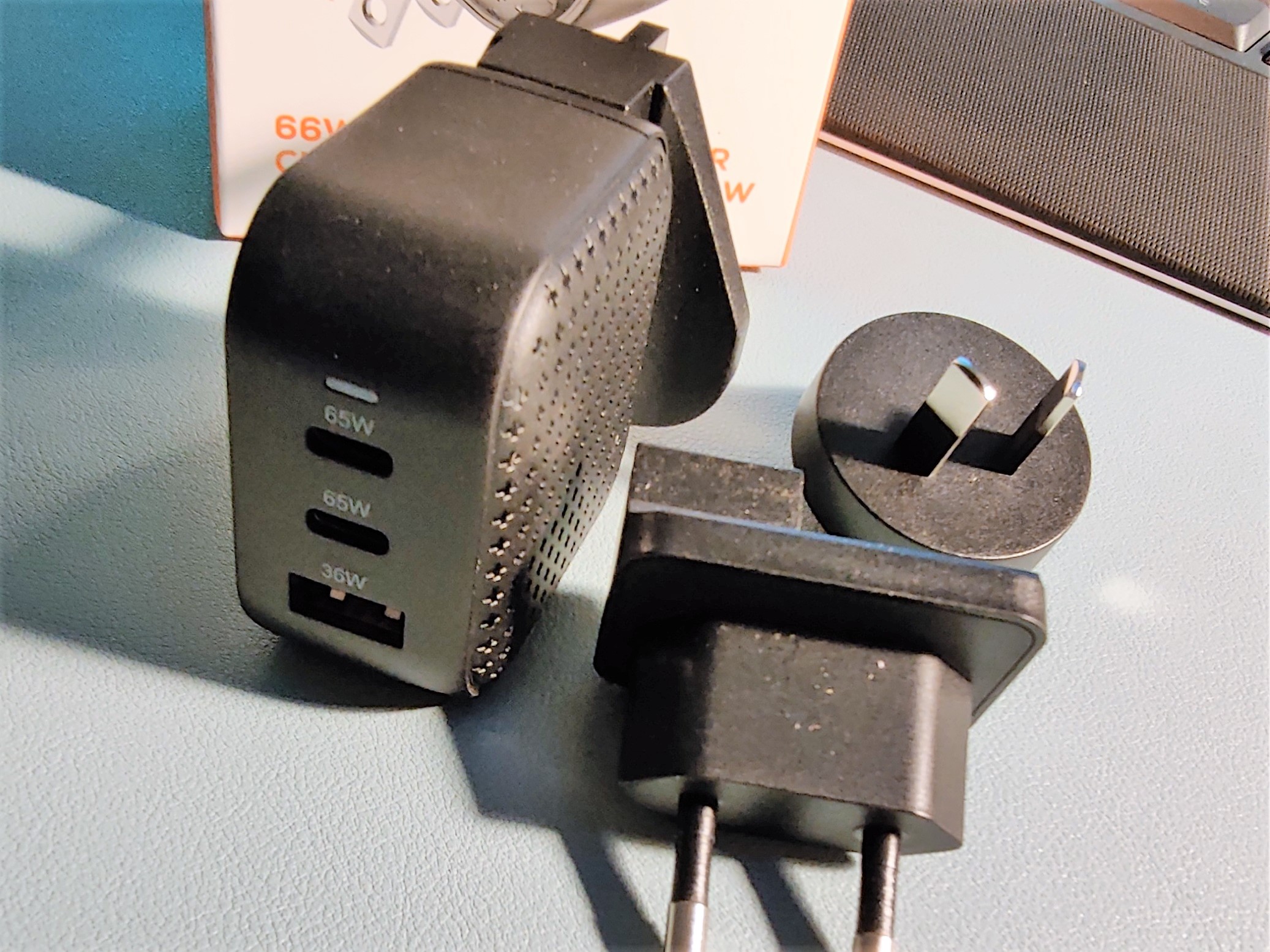 The HyperJuice power charger is compact, sleek and delivers form as well as function. Out of the box, it is fully compatible across the EU, UK, and AU with the included adapters. If you're in the US then bonus, the pins simply folds, and you have an even more compact design. Hyper claimed this product to be the world's smallest 66W charger (at time of release) and to be honest, we have yet to find a charger with this amount of power delivery in such a compact form.
The product is available in Black and White.
The Price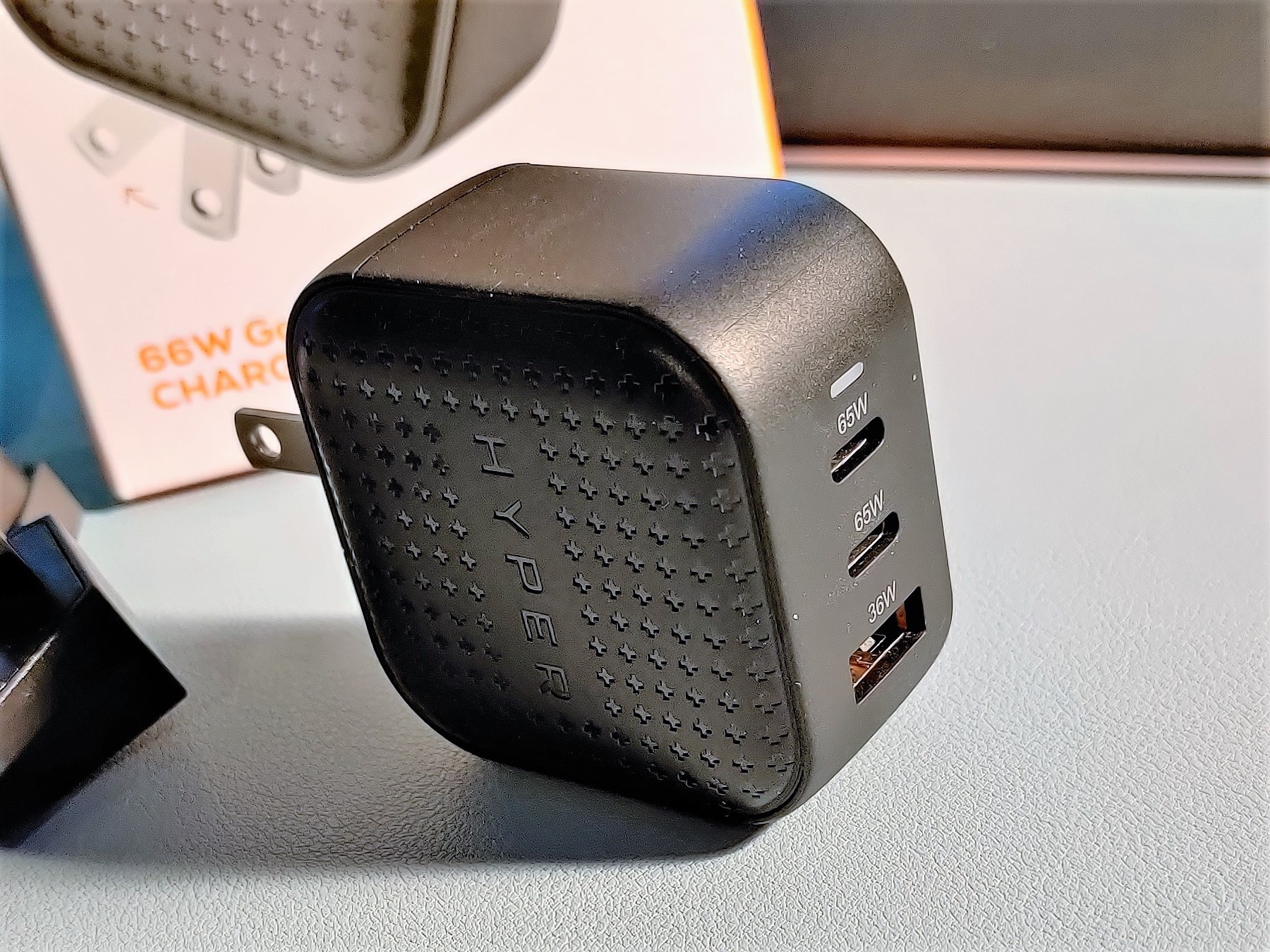 For the privilege of being able to charge three devices, fast. This product comes in from Hyper at $59.99, but just think of the value this brings and how it will improve your lifestyle when we finally get to get out to meetings (remember them) again.
Final Thoughts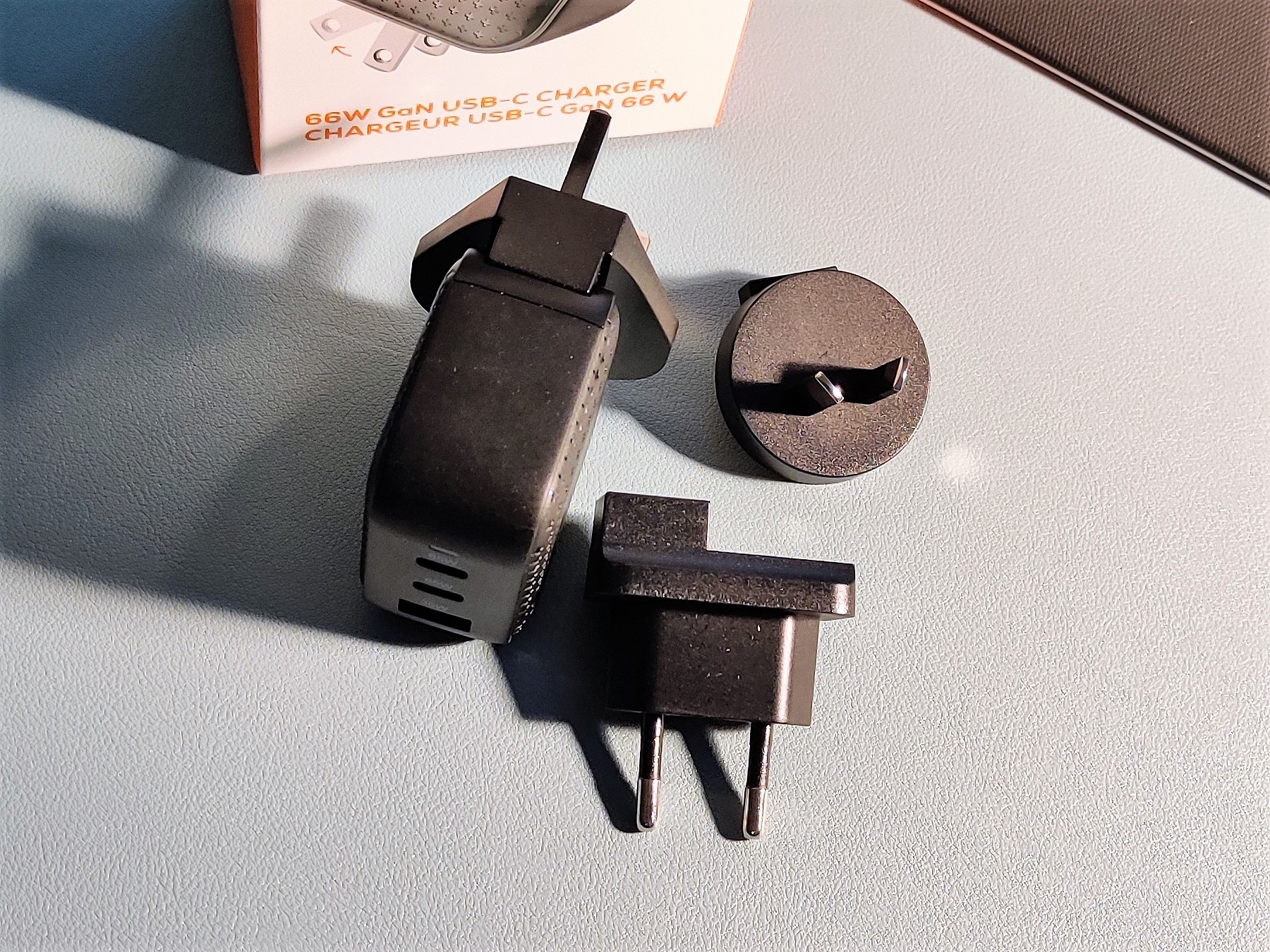 Does this product solve a problem? Absolutely! With more mobile phone manufacturers now irradicating chargers from the box, how long before the same happens for laptops and any other Consumer Electronic device you own around the home.
This powerful charger gives you peace of mind, and covers you when travelling too. Let's also not forget that adding additional extension leads or multi-plugs to your sockets could end up being more costly, so this now makes a £60 product more attractive when you can simply attach 3 x USB's into one power charger.
Bravo, Hyper Juice.
Product Rating: 
Overall Rating: 5.0 out of 5.0 stars 5.0 5.0 stars
HyperJuice GaN 66W USB-C Charger — World's smallest 66W (2 x USB-C / 1 – HyperShop.com 
Thanks for reading this review, please continue to support us and check out our other reviews and follow us on Social media: Facebook, Twitter,  Instagram & Linkedin