Mi IMILAB KW66 Smartwatch – £49.99 from Scan.co.uk
Overall Rating: 3.8 out of 5.0 stars3.8
Here at What Gadget, we have been reviewing a number of different gadgets. We were approached by IMILAB which my research shows they are a subsidiary of Xiaomi but also produce items under there own brand. 
In this review, we have been testing the KW66 smartwatch which is currently available for £62.99 via Amazon. The key features of this smartwatch are its lightweight, measures 13 different sports and allow you to share data via the GloryFit App. The Smartwatch also comes with 30-day battery life, 24-hour heart rate monitor, Sleep Monitor and is IP67 rated.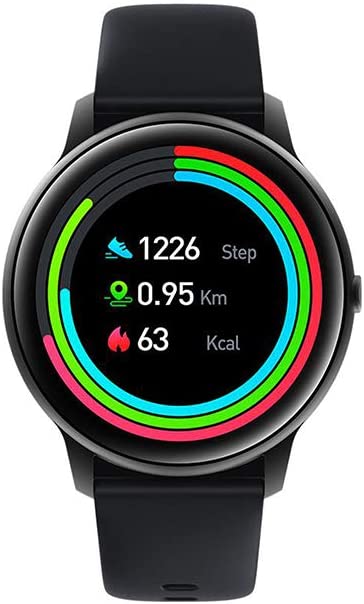 This Smartwatch design is very sleek in design and is not the kind of watch that will overly standout. Inside the box, it's all very simple you just get three things: The KW66 Smartwatch, Magnetic cable for charging and instructions manual that offers multiple languages meaning this product is available for anyone.  
Design
As mentioned the smartphone is very sleek in design and currently comes in black but looking at the IMILAB website you may get different colour straps available soon.  This smartwatch is designed for both everyday use but also has a focus towards the sporty user. This is mainly due to the fact it's IP67 rated meaning it can be submerged in a meter deep of water for 30 minutes and is also dustproof. 
The watch has a 3D curve on its screen with a metal frame and matt finish. The finish allows the watch to be worn by either sex. The watch is also lightweight at only 54g and dimensions of the watch is 45.3mm x 11.4mm as well as a 22mm silicone strap. I found it did fit very nicely and when I was out over the weekend doing some exercise this watch did not move about and after a while, I forgot it was even on. This watch can even handle various temperature from –20° to 45°.
Performance/User Friendly
Controls on this smartwatch are very simple. You have one button on the right which the primary use is the ON/OFF button. However, a long press will return you to the home screen when you have been navigating on the phone. Speaking of navigation that is all done by using the touch screen display. A quick swipe to the left shows you the menu with the following options: 
Training

Heart Rate

Status

Sleeping

Stopwatch

Message 

Settings
This Smartwatch also allows you to change the watch face you have 6 preset faces which you can change with a long press and then swipe till you pick the one you want. You can also use the GloryFit app to pick more options like the images below: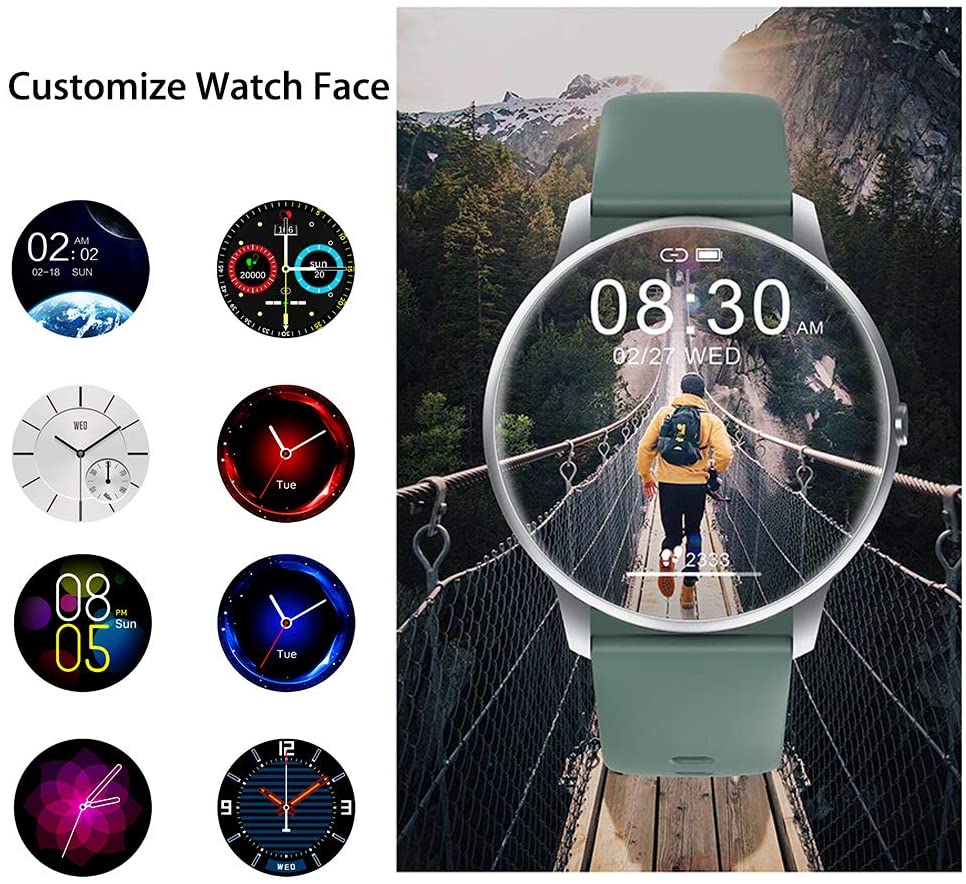 The Gloryfit app also allows you to customize the watch face with an image of a family member or your favourite pet.
This smartwatch also allows you to ser it up with notifications such as when your phone is ringing your watch will vibrate so you never miss a call.  Don't want to answer simply tap your watch and it will hang up your phone. This smartwatch also allows notifications from all your favourite apps like Facebook, Twitter, Instagram and many others.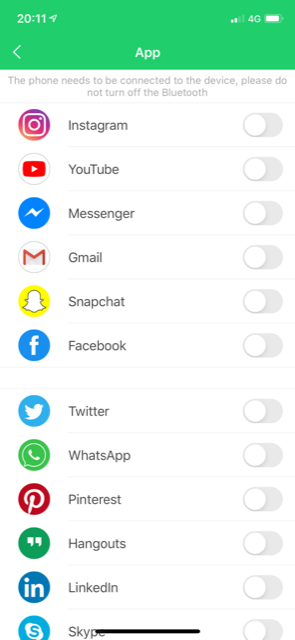 The KW66 also offers a sedentary reminder if you have been sitting down too long and gives you a prompt to stretch your legs.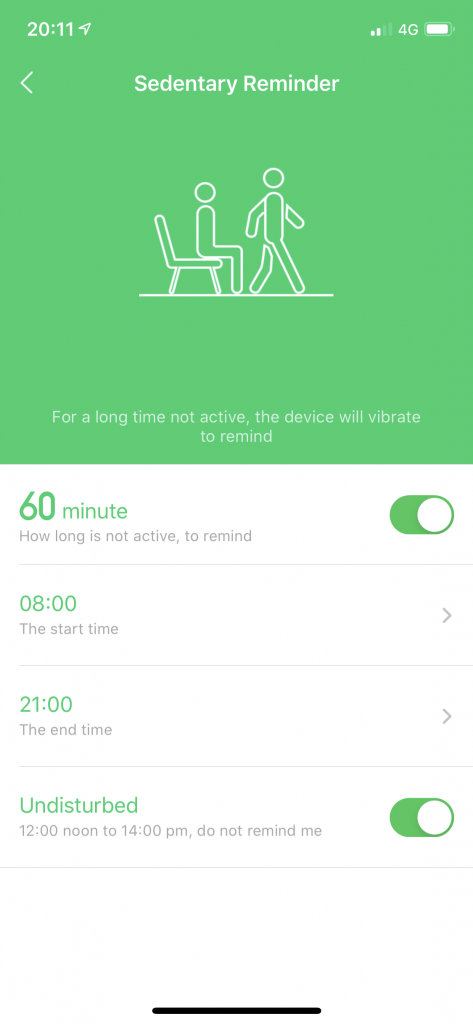 It also offers a Do Not Disturb feature.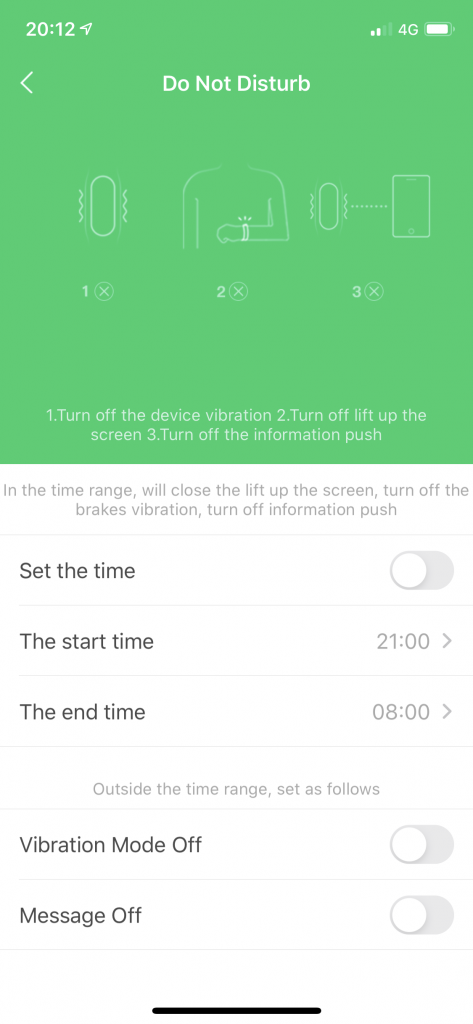 The KW66 is connected via Bluetooth 5.0 but does not have GPS. The main menu allows you to monitor your sports activity, heart rate, view daily progress and sleep statistics. You can also view messages from your phone and if the text is a long message you will only see part of it. Listening to music on a bike ride you can control the music via your watch. I liked this setting very much as I did not have to even stop cycling when I wanted to change track.  
I have mentioned a few times about the Gloryfit this is the app that is needed to use most of the features. It's available on Android or IOS.  The Setup was very simple and quick to set up. Once set up you need to complete your profile to help with things like weight & Height. 
The training option on this watch allows you to monitor your activity for the following sports: 
Cycling
Football
Baseball
Yoga
Basketball
Mountain Climbing
Walking
Running
Tennis
Badminton
Table Tennis
I used the walking option over the weekend and on the first attempt it stopped working and when I paused the activity it said I had not done enough to record data. This was odd as we had done an hour of walking around a forest. However, the second time after a reset it recorded my exercise with ease. 
Something I did find a little odd was when I woke up the other morning it showed I had already done 90 steps and how this was possible I am unsure so the overall recording might not be as accurate as I would have hoped.
The Battery life of the KW66 is something I see people seeing this as a real positive you get a 340mAh which gives you up to 30 days battery life but this is reduced with the heart monitor on and other notifications. 
When you need to charge the watch you get a magnetic cable that has part USB-A and the other end has two magnets and two little pins that connect to the inside of the watch.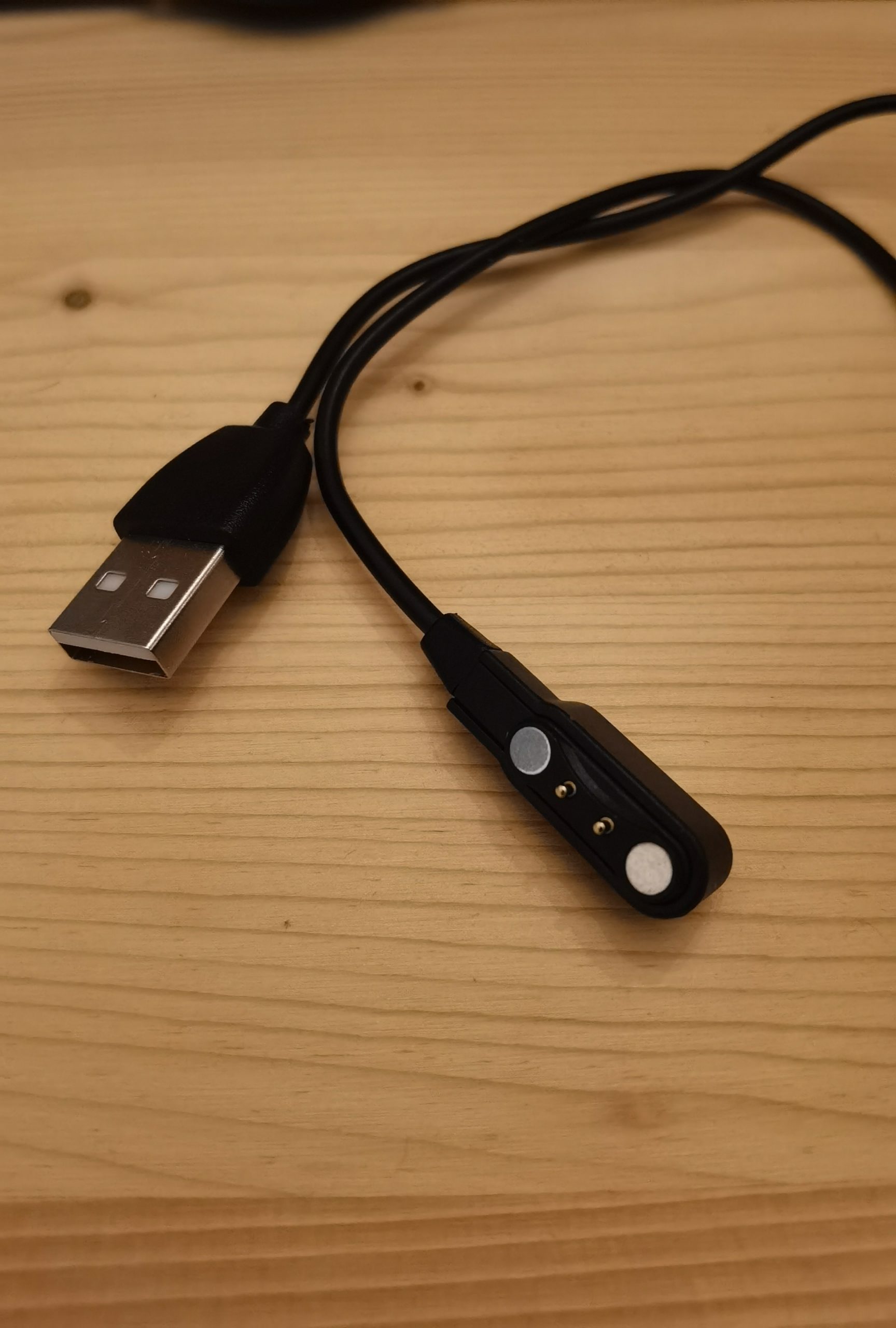 Overall Verdict
Overall, it's a decent budget smartwatch and at under £100. It has a large battery that comes with IP67 rated and comes packed with features. My only negative was the fact when recording a sporting activity it failed to record my activity at the first attempt. Also, the step recorder was not quite as accurate compared to other step recording apps on my iPhone.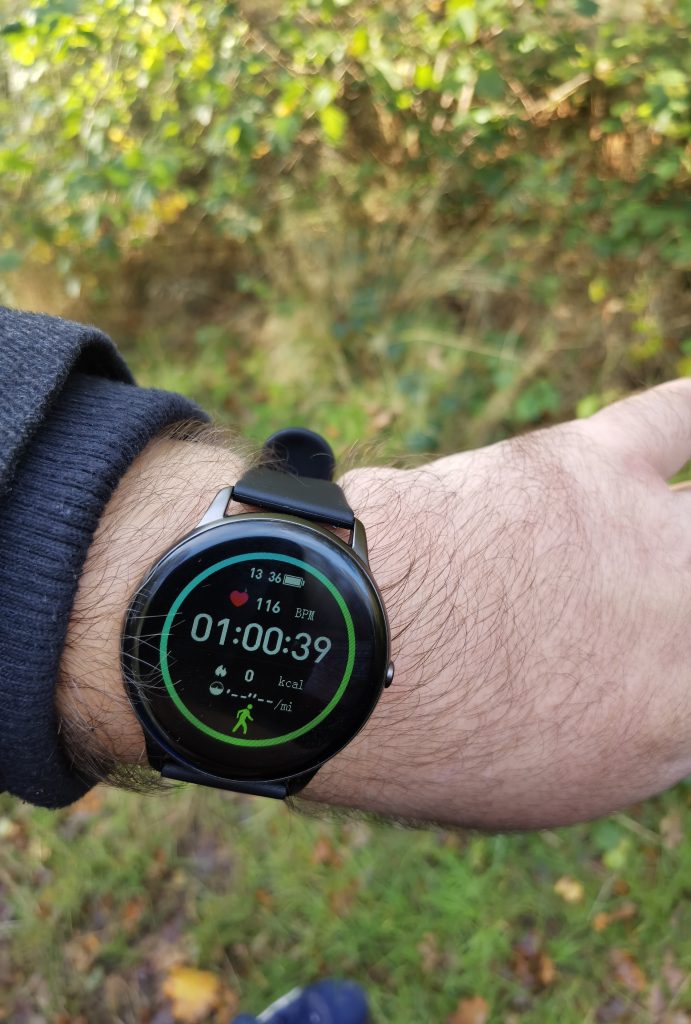 Would I buy this watch? I would say it's got some great options and is waterproof with an IP67 rating and great battery life. I just found some of the recording features did not work as well as I wanted and in this case, I feel there are better smartwatches on the market. 
Product Rating: 
Design: 4.0 out of 5.0 stars4.0
Features: 4.0 out of 5.0 stars4.0
Performance: 3.0 out of 5.0 stars3.0
Battery Life: 5.0 out of 5.0 stars5.0
User Friendly: 3.0 out of 5.0 stars3.0
Mi IMILAB KW66 Smartwatch – £49.99 from Scan.co.uk
Overall Rating:

3.8 out of 5.0 stars
Thanks for reading this review, please continue to support us and check out our other reviews and follow us on Social media: Facebook, Twitter,  Instagram & Linkedin