As you may know, if you are a regular to the What Gadget site we covered all the iPad news and I have since covered cases from Targus with others to be reviewed soon.  Speck is a US brand that is really becoming a very recognisable brand here in the UK. After the iPad was announced Speck launched Balance Folio which we are reviewing.
First Impressions would be this case is perfect for anyone who uses their iPad for work and wants a case to look professional but also keep your iPad stylish. The case comes in two different colours Black or Coastal Blue with a grey inside. In this review, we have the black version of the Balance Folio. 
This case is made from Polyurethane which offers a hard shell that protects against drops while protecting against abrasions. Speck mentioned this has been drop tested to 4ft but as I have only just bought a brand new iPad I did not want to test that theory. Speck has used branding on this case in a very professional manner without everyone needing to know the brand. You have a Speck logo in the top right on the front of the case.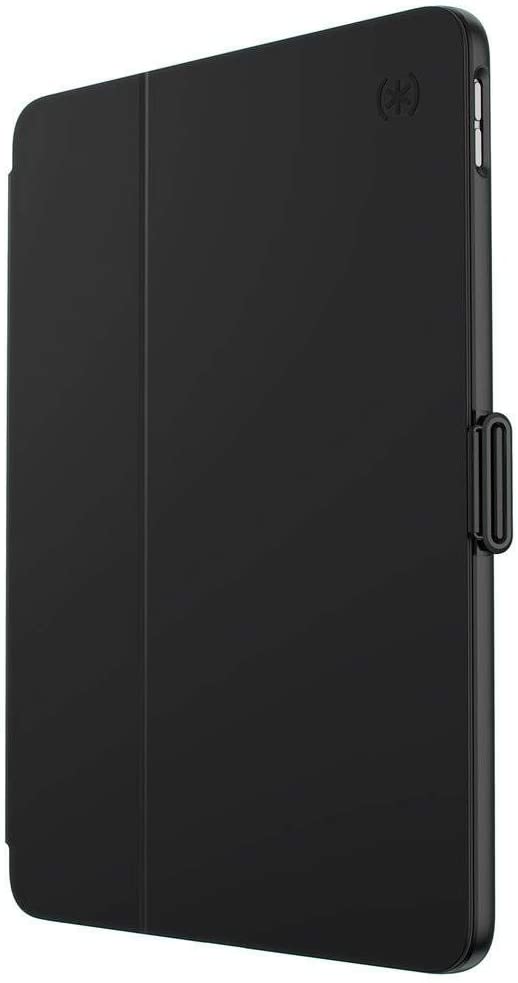 Inside the case they have used the full Speck logo on the top left and that it. Speck has used a Microfiber lining on both the insides of the case this is done to protect your iPad. You will notice 6 groves on the inside of the case that offer 6 different orientations for you to either view your favourite show or position the tablet to how you're going to type.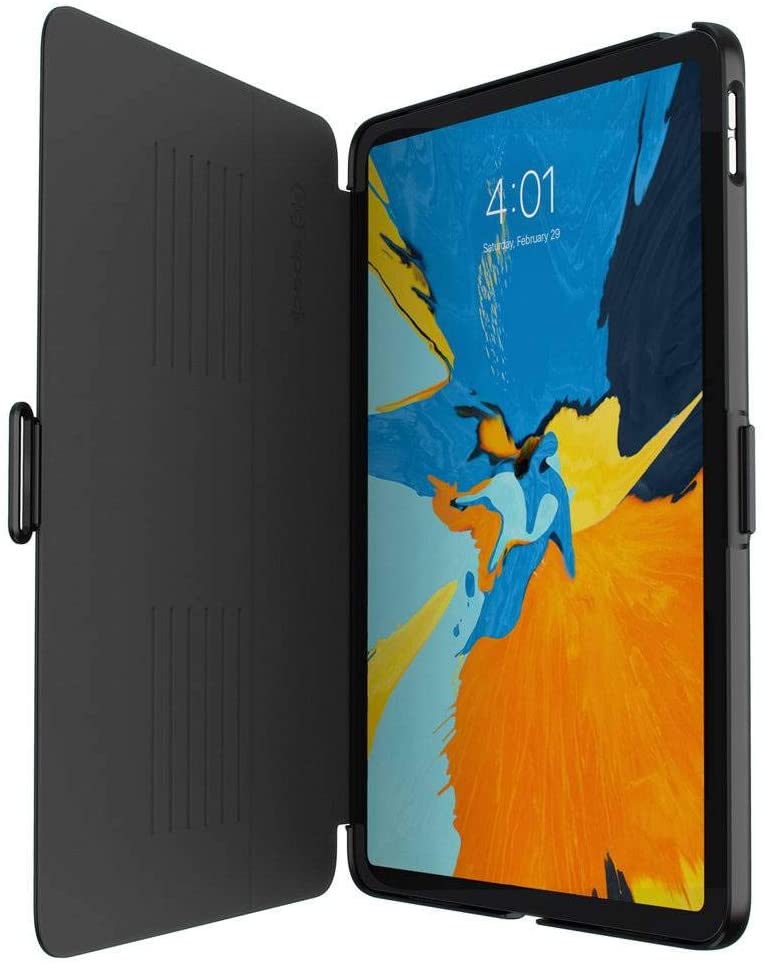 You will also notice that you now have space for your Apple Pencil to magnetically attach to your iPad and stay safe and secure in the case when you're out and about. I did however notice this case comes with a clip to keep the iPad safe and the case from flipping open. However, I am sure some users would have preferred a magnetic strip to keep the case closed.  The case also comes with a sneak functionality but you will have to make sure the case is completely closed then open it for this function to work. 
Last but not least speck have done a great job in making sure all the buttons and charge port are accessible. This is also the case for the speaker ports.  Something I did really like is the camera cover. You have a square cover that folds and is magnetic to keep it in place when you want to use the camera. This is a nice function when you want to keep that camera safe. 
Overall if your looking for a case for that trip to work then the Speck Balance Folio is a great option at £19.99 its a steal for the price as well. 
The Speck Balance Folio £19.99 via Amazon
Overall Rating: 5.0 out of 5.0 stars 5.0
Thanks for reading this review please continue to support us and follow us on Social media: Facebook, Twitter,  Instagram & Linkedin