The last 12 months have turned our lives upside down and working from home is one area that has now become "Normality" for many of us. Having a home office setup now plays a key part in our home and working life, ensuring we have the tools to communicate with others whether they be professional colleagues or family and friends. 
I don't think there has ever been a time where demand for home tech solutions has seen a significant increase, and this comes right down to having a webcam, which enables us all to see people which for many, is important when it comes to staying in touch. 
With the rise in Zoom, Teams and Facebook live, having a webcam enhances the experience without a doubt, but which one do you go for? There are so many brands available and the price range is huge. 
The Mosonth FHD 1080p was sent to us to raise awareness of their offering. This product comes in at decent value for money, why? Read on …  
Unboxing
When we purchase a product, we just want to take it out of the box, plug it in and start using it, right? Well, good news, the Mosonth ticks this box. 
The packaging is not glammed up (as you can see) but does the job. You get the webcam that connects to your laptop/device via a USB-A connection, so for those who have a USB-C device, this means you need an adapter or Hub that converts this for you.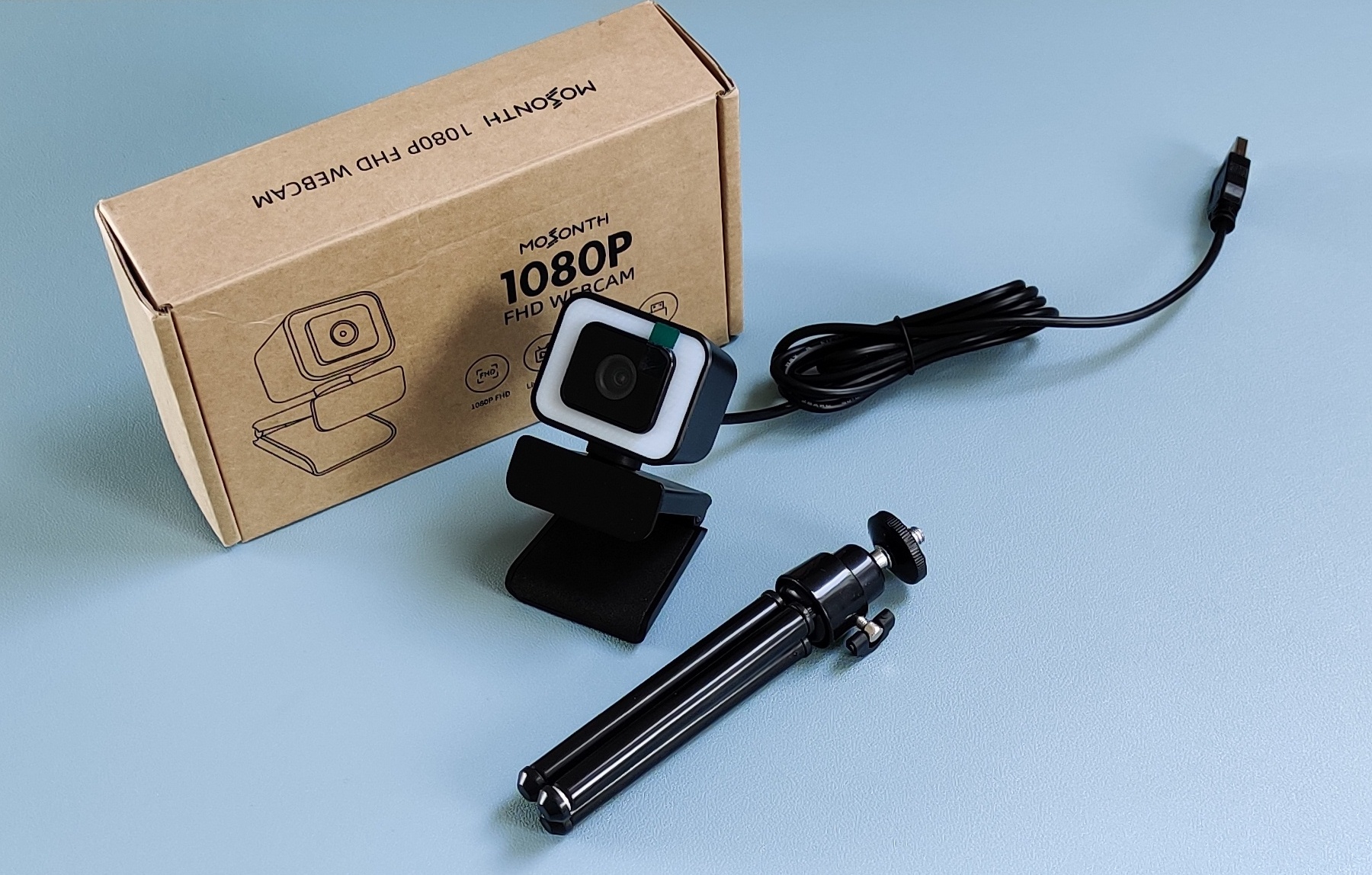 A nice touch is that they include a mini tripod that you can choose to mount your webcam on if you cannot or don't want to have it directly on your screen. This is a great addition as it means you can place it wherever suits you and for the purpose that the webcam is needed, this solution may come in handy for many reasons such as workshops, personal training or like me where you have a 6-year-old who takes part in gymnastics sessions so having a well–placed webcam for her coach to see her is important.
The ONLY negative I have, the tripod supplied is not the best, compared to the one I use personally, it feels cheap and plastic which to be honest is not great BUT does the job. Let's not forget that if the packaging was fancier, this means you probably wouldn't have got the tripod because of costs.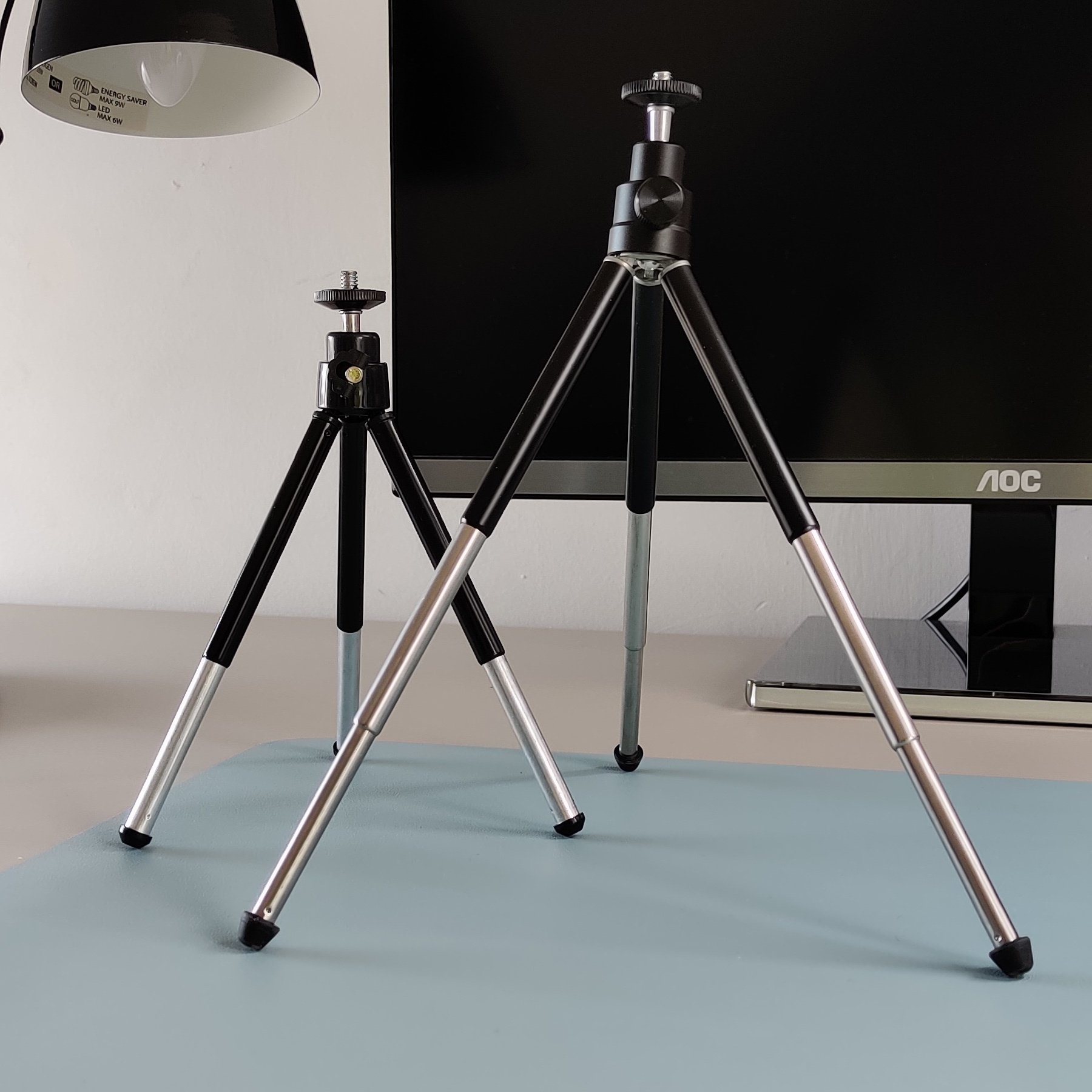 What does FHD stand for? Answer: Full High Definition (FHD) is the resolution 1920x1080P, so, for the money, it's decent! 
Key Features:
Resolution: 1920×1080 at 30fps

 

Sensor: 2 Megapixel 1/2.9″ CMOS

 

Video Format: MJPEG

 

Focus Type: Fixed

 

Field of View: 94°

 

Built-in Mics: Digital Microphone

 

Interface: USB 2.0

 

Cable Length: 4.9ft

 
Lighting – Soft ring 
LED
The webcam does have a ring light built-in, as much as this comes across as a decent feature, to be honest, I found it to be a downfall and frustrating that it cannot be turned off. I found that the light really overexposes and simply doesn't look great at all unless you were further away from the lens. 
Webcam Mount/Clip
The cam is mounted onto a clip which allows you to place it onto your laptop screen or monitor, but you can also rotate the cam 360° if you need to showcase what is happening away from you (making use of the 94° viewing angle) or if you simply need some privacy for a moment. 
Verdict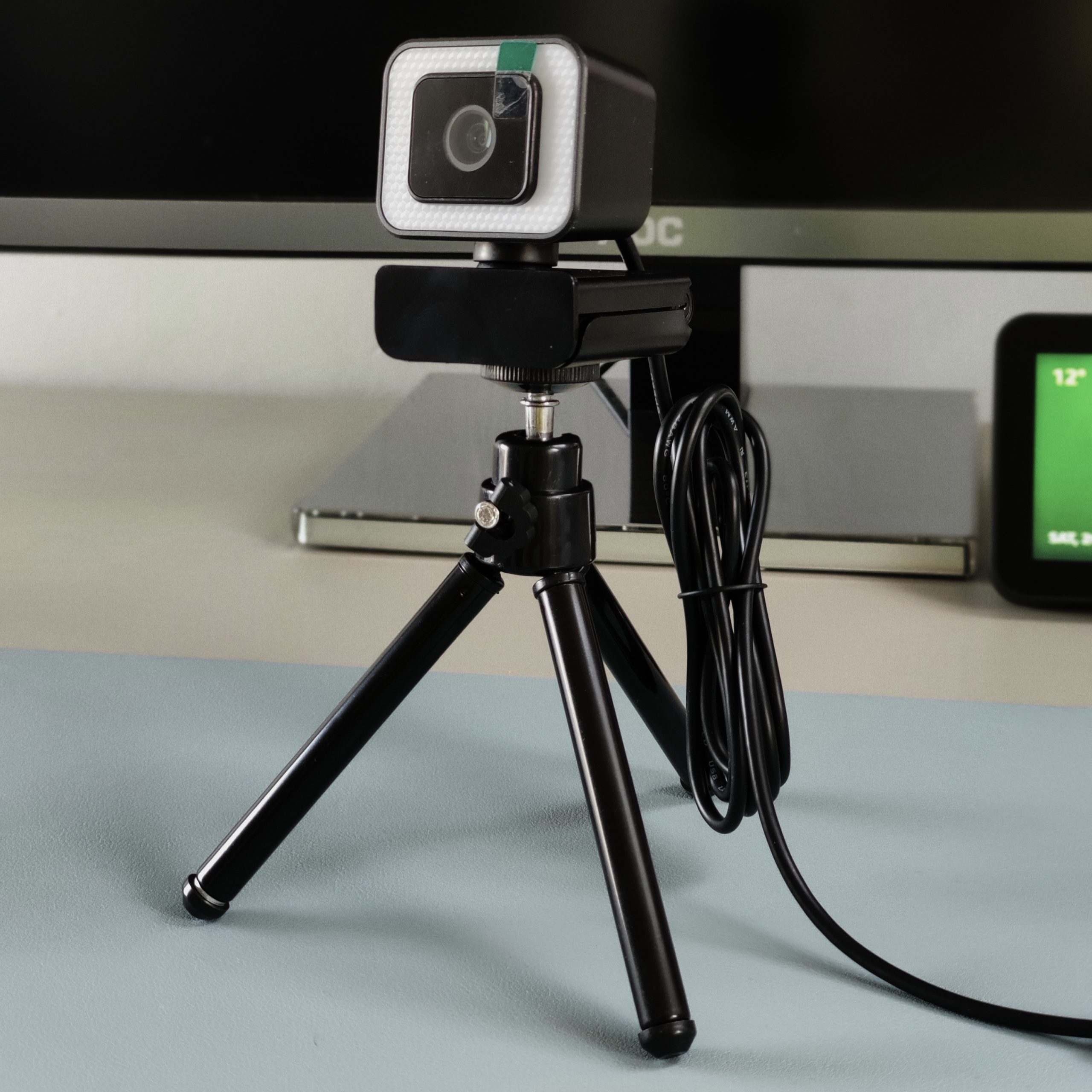 This is a very subjective opinion, but for me, I think there are better options out there, for the money. Although, as I said earlier, the no–frills approach with the packaging which allows for the tripod to be included, is great. 
If you need a secondary webcam that simply does the job, then yes, this is a good solution (not great). If you NEED a webcam that delivers quality resolution and can make use of better lighting in your home, then I would suggest spending a little more. 
As always, thank you for reading and please do consider subscribing to our updates and please take a moment to rate and comment on this to help us with future reviews. 
PRODUCT RATING: 
Design: 4.0 out of 5.0 stars 4.0     
Features: 4.0 out of 5.0 stars 4.0  
Performance: 3.0 out of 5.0 stars 3.0
Value for Money: 3.0 out of 5.0 stars 3.0   

Overall Rating: 3.5 out of 5.0 stars 3.5 – 3.5 Stars 
Thanks for reading this review, please continue to support us and check out our other reviews and follow us on Social media: Facebook, Twitter,  Instagram, Linkedin and don't forget to sign up to our newsletter below.