With IoT devices becoming more popular in every home did you know you might be able to earn from its use? 
Here at What Gadget, we get asked to review a number of different devices and most recently we were sent the Helium Hotspot and I must admit my first thoughts was a question- What is it? 
The Helium Hotspot is a product that is designed to provide a long-range wireless network across the world connecting sensors and trackers creating a decentralised network.  Helium CEO Amir Haleem says: " Hosting a Helium Hotspot you are playing a pivotal role in building the world's first decentralised network"
So why buy one? 
Well, you can actually earn money in the form of a new cryptocurrency HNT so in principle it could provide a return on investment and at £412 for basically a router looking device I would want something back.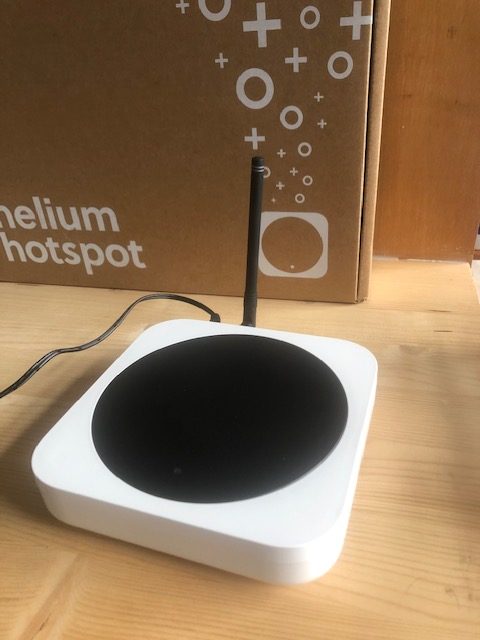 The Helium hotspot is a very simple device to set up, make sure you have a decent internet connection and make sure it's in a good spot. Mine is by my bedroom window and that's really it. Yes, you need to set the device up via the app on your phone but I will explain that in more detail shortly. 
Design
So the Helium Hotspot uses LongFi protocol that is a mix of LoRaWAN Wireless and Helium blockchain.  LoRaWAN basically is designed for smaller signals over a longer range making it an ideal partner for IoT products like the Vodafone Curve dog tracker which allows you to see where your best friend is. 
The Helium Hotspot brings in blockchain into the mix which is similar to Bitcoin.  Over a period of time, the use of IoT devices incurs a charge in data credits and with Helium that have made their own cryptocurrency known as HNT. 
Earning HNT can be done by taking part in algorithms called proof of coverage which provides a test so you can see where the device actually is. If you are lucky and your hotspot records the highest proof of coverage scores you're invited to a consensus group where you will be able to publish new blocks to the blockchain.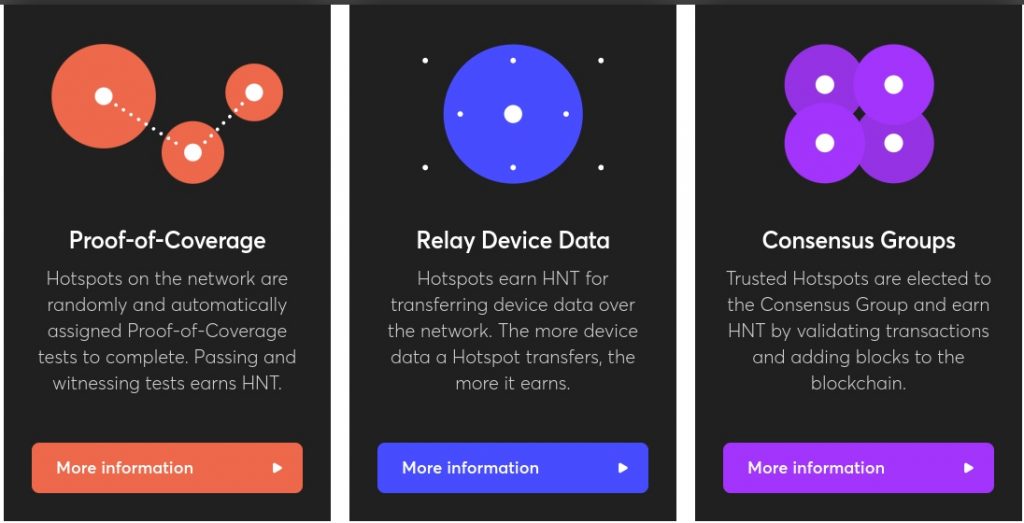 What makes this special is it does it all by itself. Unfortunately being in the UK entering the group was not available.
In terms of setting up its very simple download the Helium mobile app which takes you through the steps and also connects your device to the internet via Ethernet or Wi-Fi. In this review, I connected the device via the Wi-FI option. The app also informs you how the device works and where best to place it.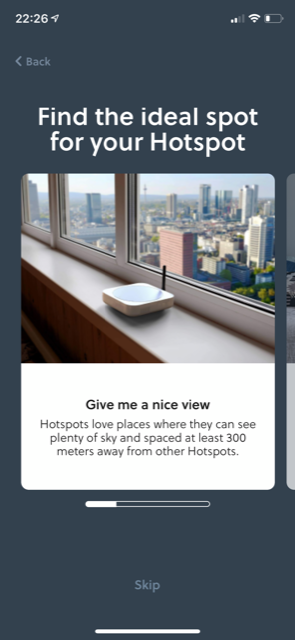 Part of the set up the app generates 12 unique words make sure you write these down as if you lose them the device becomes useless if you need to move the device to a new address. The Userguide has a page where you can write them down. So make sure you do it. 
Once you have followed the steps it should only take a few minutes to set up and that is basically all you will need to do.  You will notice the device is very simple looking it comes with an aerial that pops out the back and comes with an ethernet port if you want the wired connection.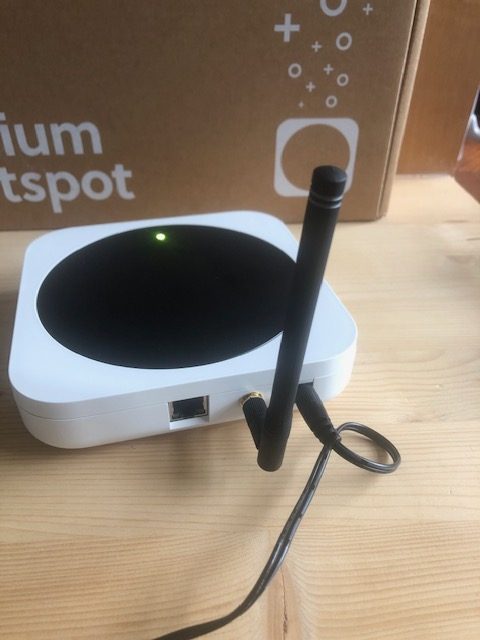 Then on the side of the device, you have a pairing button and that it.  Size-wise it's 150 x150 x 35mm about the same size as a Wi-Fi router.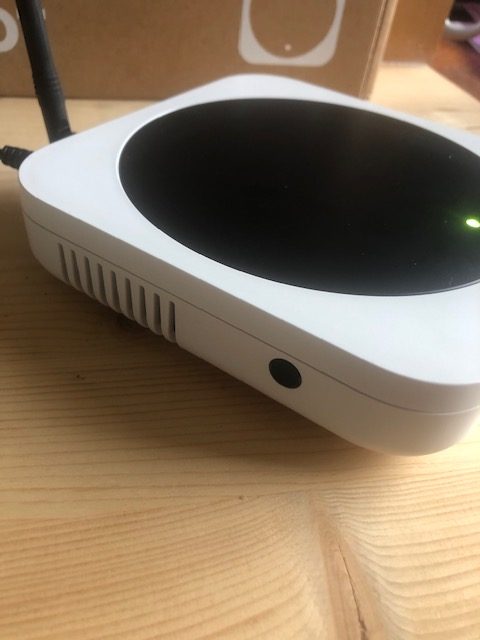 Believe it or not, it costs £412 to simply sit on my desk.
Performance 
I have had the device working in the background for the last month and it earns money depending on how close you are to other hotspots. You will notice the device takes part in a number of challenges. I have noticed lately my device takes part in about 7 challenges a day but does not generate a massive return. This is likely due to the fact you need to be closer to other devices at least 300 meters which is an issue as being located in the UK it's still very new.
You will notice as am Essex based it does not really have many to connect to but if I was based in London maybe this would be a different story.  As this device has got more users in places like the US as it was introduced there first it's likely you will earn quicker.
Maybe if more users in the UK snap this up this device the earning power will increase and I will be able to justify spending over £400 for a device that just sits on the desk and mines HNT.  The average my hotspot earns is 0.9 HNT per day and currently, I have 14 HNT which when I looked online generates me $22.96. When you consider it will cost you £412 to buy the device it's going to take some time to earn your money back at least.
If this takes off and you get a number of devices within that 300-meter range it could be something to kickstart the earning potential. 
Is it worth buying? 
The Helium Hotspot is a very unique device. I like what they are trying to do by building a network and rewarding people that use the hotspot. 
I expect as 5G starts to become the norm and more of us rely on IoT devices. It could be a great device to buy. I just hoped there would be more devices near me to see if the number of challenges increases and as a result, the HNT also increases. However, I feel it's too early currently to rush out and buy a device unless you know of other devices in the area. 
So if more people buy a Hotspot it will be worth the money but currently is it something I would buy with the idea of a quick return I would say no but if you see the bigger picture and want to be part of something special and have a spare £412 go for it.
Ratings: 
Overall Rating: 4.0 out of 5.0 stars4.0
The Helium Hotspot – The Peoples Network costs £412 from the Helium website
Thanks for reading this review please continue to support us and follow us on Social media: Facebook, Twitter,  Instagram & Linkedin