Xtorm Rugged Power Bank 10,000 mAh -£59 from Currys
With more of us finding the pleasures of the great outdoors due to the current Global Pandemic changing our holiday habits. Going on a walking holiday or even a spot of mountain climbing having a powerbank with you means you are safe knowing if your phone or other devices are to run low on battery life you need a powerbank that has your back. 
Mobile Accessory brand Xtorm brings you their rugged power bank with 10,000 mAh that costs £59 from Currys.  The main features this powerbank are: 
1xUSB-C Port

2xUSB-A Ports

Built-in Flashlight

Airport Proof 

Rugged Design  

IP65 Rated
Design
This powerbank is designed for the outdoors and this is shown with its military feel it would not look out of place in a soldier's kit. The powerbank is orange and black is designed with a durable plastic cover and the orange rubberised shockproof bumpers on the outer sides of the powerbank to add to the rugged style and offer protection if dropped.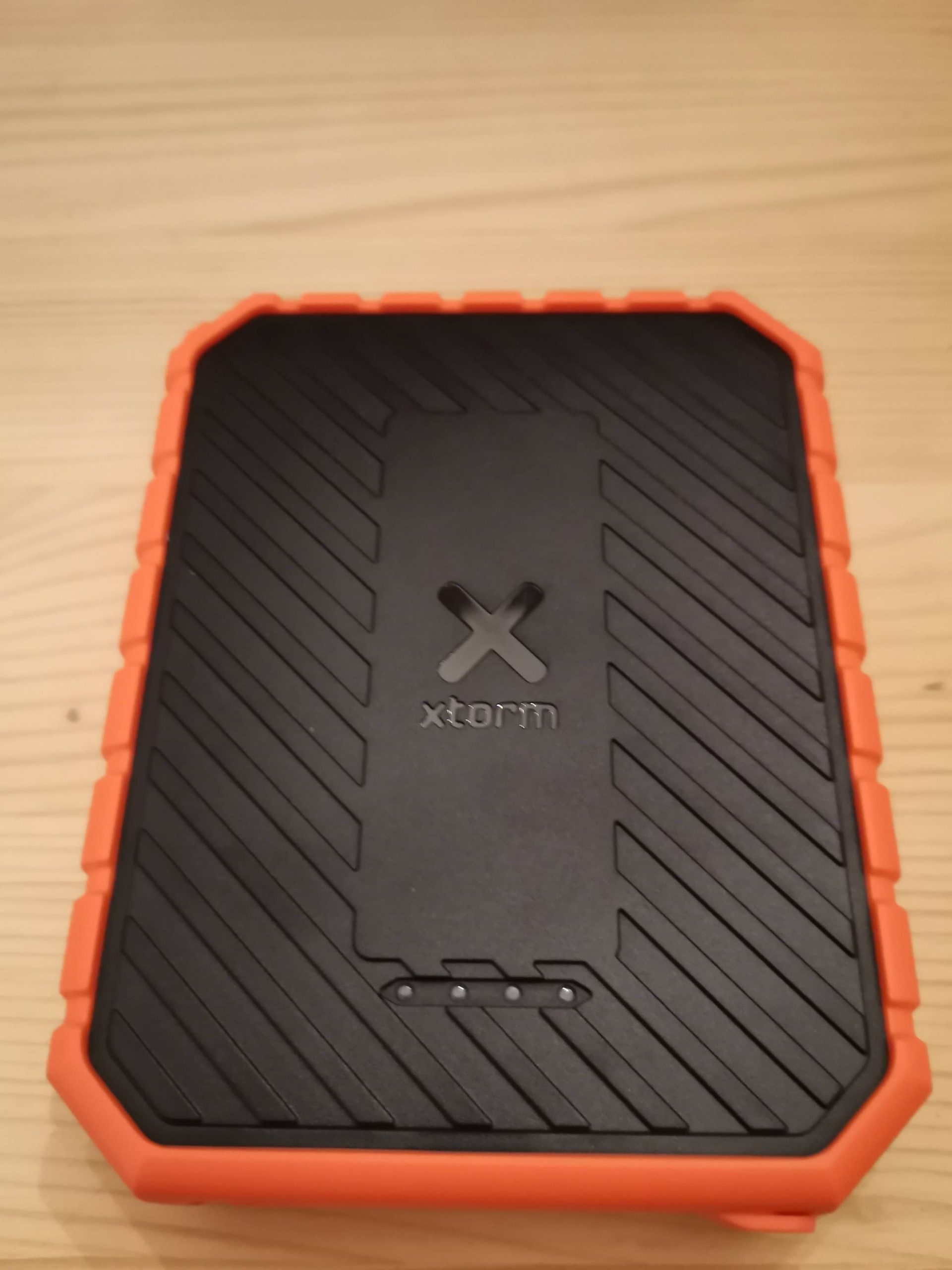 The powerbank also comes with a built-in flashlight on the bottom right of the power bank just in case you get stuck in the dark when out walking or you just want to explore a cave.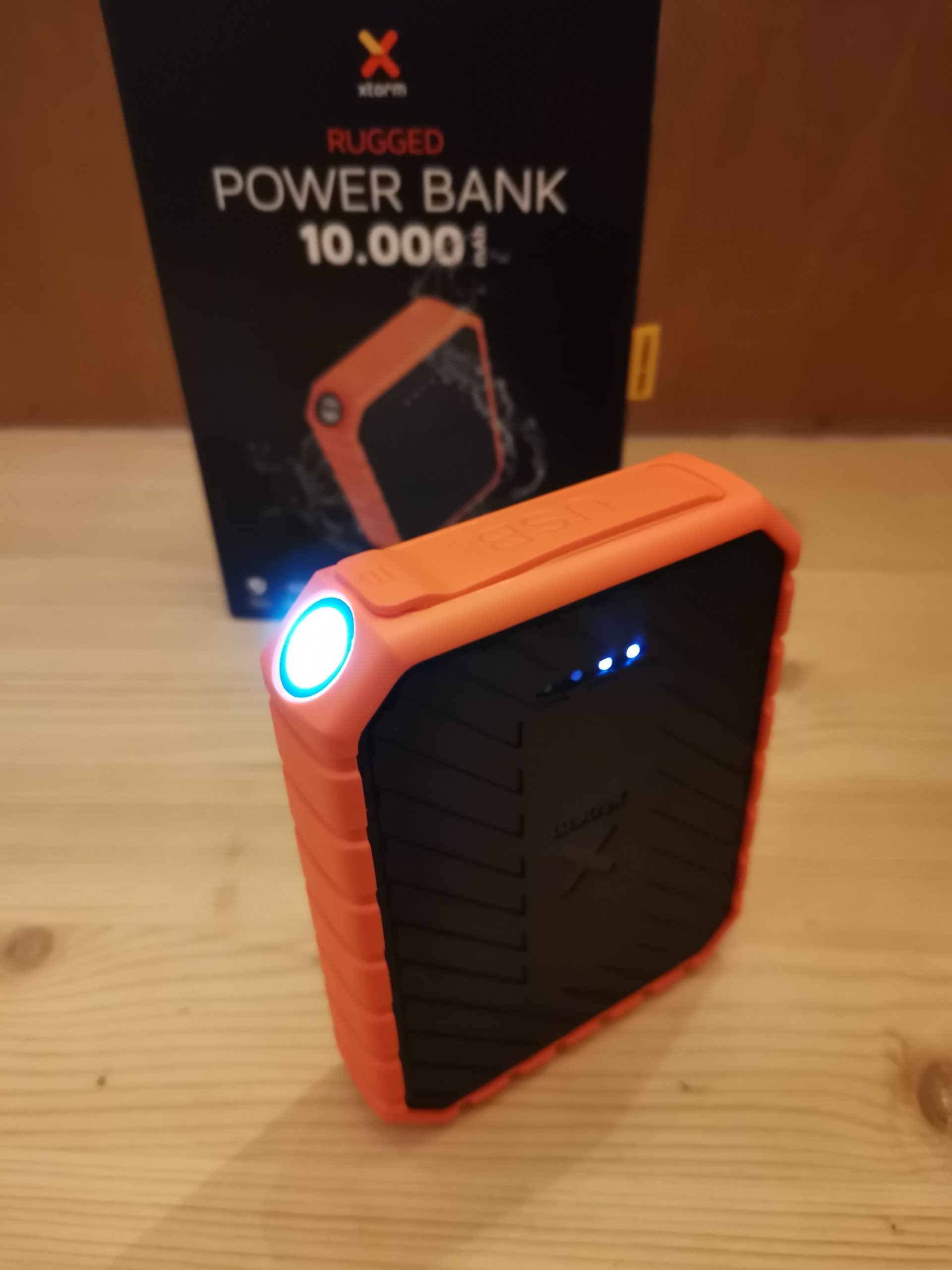 On the other side of the powerbank is the power button which also doubles up as the power for the flashlight. In the middle, you have a cover with the word USB printed on the cover so you can guess what is hiding under that cover.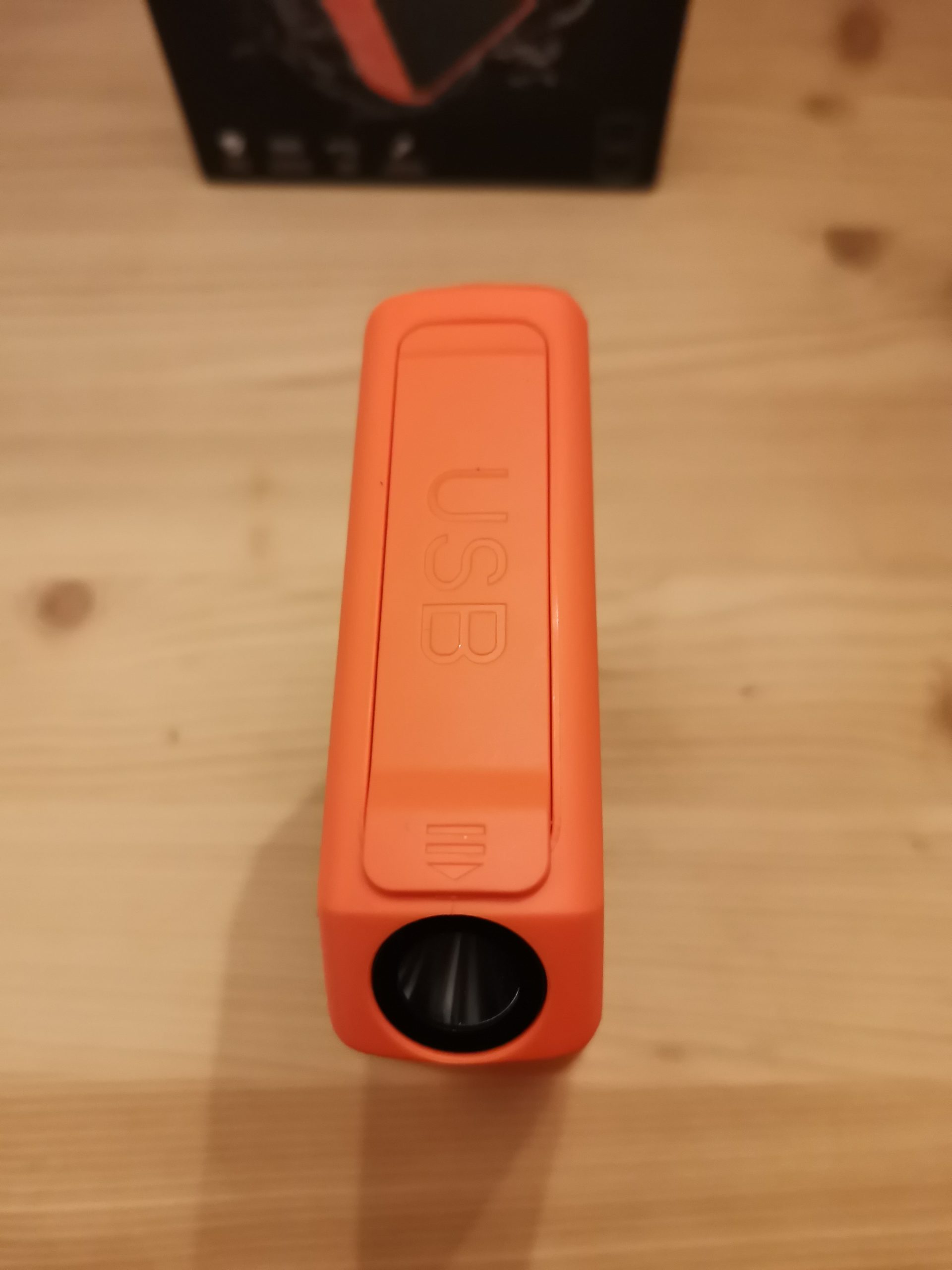 Under the cover, you have 3x ports:  1x USB-C input/output & 2x USB-A outputs. This allows you to charge 3 devices at once which is great if a few of you go walking and you all need a charge or you have multiple devices to charge like a mobile phone, Camera & Wireless Headphones. All 3 ports allow for fast charging with quick charge 3.0 If your device allows. However, if it can not handle fast charging you can still use the device. You get 4 battery cells and this is indicated by the 4 LED lights on the power bank.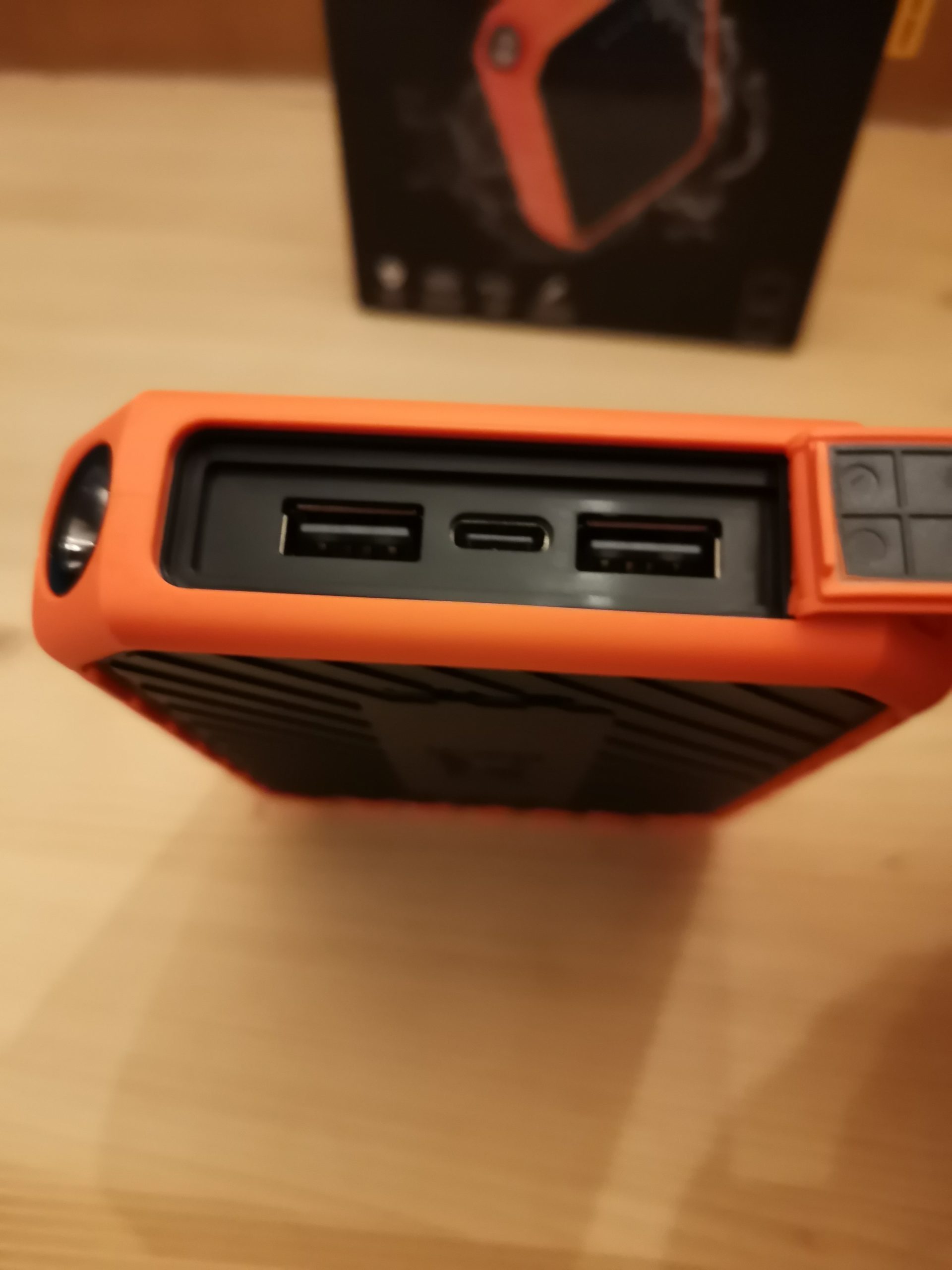 Charging wise the battery is a lithium-polymer battery that provides an 18w output and when all ports are used you share 15.5w output. This is done using the auto power management that balances the output so nothing is overcharged. 
You also have an auto-stop charging function. What this does is when your device is fully charged it cuts the power so you do not risk overcharging your battery or wasting battery power from the powerbank.
Performance
When using this powerbank it will charge your smartphone fully 4 times and after testing this I can this is the case and even when using the flashlight at the same time as charging my phone it did not affect the charge time. This powerbank will have no issues charging just about anything. When it's time to recharge the powerbank it will take about 3 hours for a full recharge.
The powerbank also comes IP65 rated meaning you are protected against water & dust meaning this powerbank can handle the elements. 
If I had to find a negative it would be the fact you can not charge your device wireless however when you think of where you would use a charger like this i don't really see not being able to charge wirelessly as a major issue. 
Verdict
If you are looking for a rugged powerbank that will really take the worry away of getting in trouble when out hiking you get that flashlight which is a bonus if you need to raise attention if you get hurt and need to call for help. Power-wise I really like the fact you can charge 3 devices at once and not worry about one device being more charged than the other this is down to the auto power management. 
Yes your not able to charge your mobile wirelessly but I do not see that as a problem. It's a rugged charger built for the outdoors. What I really like is if you're in the great outdoors get hold of the Xtorm Solar Booster (£99.95) and you can charge your powerbank up with the sun.  
So if you are looking for a rugged powerbank that can charge multiple devices at £59 it will serve you well in your next outdoor adventure.  
Xtorm Rugged Power Bank 10,000 mAh -£59 from Currys
Overall Rating:

5.0 out of 5.0 stars
Thanks for reading this review, please continue to support us and check out our other reviews and follow us on Social media: Facebook, Twitter,  Instagram & Linkedin